This question is one of the hardy perennials in the content marketing herbaceous border. This year is no different.
Marketers, SEO ninjas and blog copywriters are always digging deep to find answers on the best inbound marketing strategies. And when it comes to whether you should still accept guest posts on your site, the answer is still a resolute yes. It's a yes because of the three Rs – reader experience, reach and reputation. When you think that 62.9% of readers perceive blogs with multiple authors as more credible, guest posting can go a long way in building your brands' authority as a trusted source of valuable content.
It's also a big yes on whether guest blog posts are good for SEO. This is important to drive more organic traffic to your site. But as with all things content marketing, you need to write for people first, machines second. Before we dive into all of this, let's quickly explain what we mean by guest blog posts.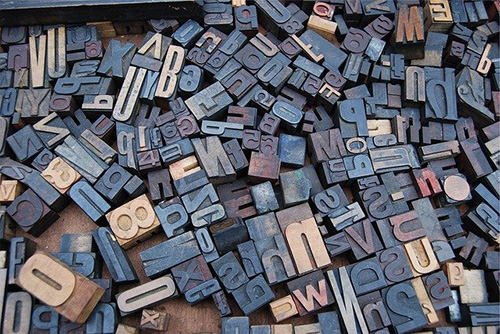 What is guest posting?
Put simply, it's creating content for a third party website or blog. There are no payments involved. There are no shortcuts or hacks to use to manipulate your SEO. These types of dark arts will upset Google (we get on to the reasons why later).
Even the most successful websites out there post content from guest contributors. It's the secret sauce of effective blogging. But what do you need to know, and what do you need to avoid, when mapping out your guest posting strategy?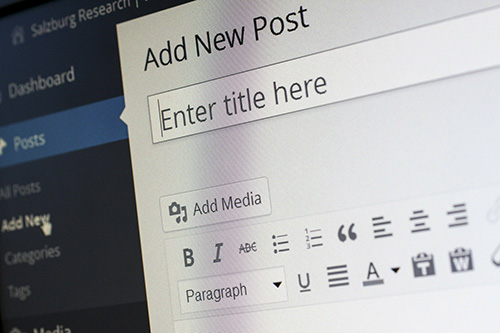 In this guide…
We'll walk you through everything you need to know to make a success of adding guest posts to your website. You'll learn about the good stuff, and the not so good stuff that means that you may get on the wrong side of your readers and Google.
We understand that you are working hard to build a brilliant blog full of good quality content. We also get that you might be nervous that poor quality content from a guest writer could bring a wrecking ball to all that hard work.
You may be thinking "guest posts are free content – what's not to like?" Yes, it's free content. But free should never mean cheap. Two reputations are at stake here. Like all content marketing tactics, you'll need a well-crafted plan. Roll up your sleeves first – don't rush into things. As a content manager or blog owner, you'll need to carefully manage the process to see the rewards.
It's an urban myth that guest authors gain the most. The benefits are mutual. So let's have a look at some of the positive gains for the host site.
What are the benefits?
1. Keeping your content fresh
Regularly posting quality content for your blog post is tough. It also takes time. When you think that the average blog post takes 4 hours and 1 minute to produce, it's a big time commitment if you're a professional copywriter. If you're not, your time starts to stack up. And we're not talking about long reads here that require more in-depth research and expertise. An eBook can take 80 hours to research and write. Add in any design work and the time keeps racking up.
To keep our clients' sites fresh, their social media platforms engaging and their organic traffic steadily increasing, we create four new blogs a month (around 1,000 words), including one long-form 'super guide' (2,000 words). If you don't have the resources to do this at a minimum, an experienced guest author can help you do so. This leads us to the next benefit – new perspectives and expertise.
Check out our guide How Can I Tell If I Need More Content On My Site? for more info.
2. Enriching the reader experience – fresh content sometimes requires a fresh voice
Guest content on your site can make for a better reading experience. But, in-house writers can sometimes get caught in a content marketing echo chamber. Content is written by the brand, about the brand, for the brand. It's all then echoed on the brand's social media pages too. Guest authors bring a fresh perspective and experience from both inside, and outside, of your niche.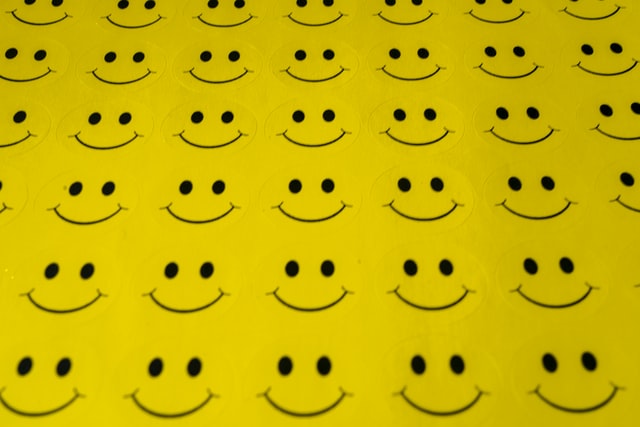 3. Building an influencer network and basking in more social media shine
Are you already sharing your branded content on your social media channels? If the answer is yes, are people engaging with your content? Are you seeing more traffic to your website, more shares and retweets, likes, followers or fans? More conversions even. Are there social platforms where your target audience hangs out that you want to reach?
Whatever social success means to your business, a guest author with a ready-made social base, will be invaluable in helping to share and promote the content they write for your site. This will help you reach, and build meaningful connections with, your target audience. Your guest author may be a nano influencer with just a few thousand followers. But a smaller audience can mean a more engaged audience looking for more meaningful content.
4. Increasing brand awareness, traffic and backlinks
You'll want your guest content to boost your search engine rankings and drive a steady stream of visitors to your site.
While social media is not a direct ranking factor, social signals like shares and likes amplify the ranking factors that Google does use. We're talking about backlinks in social shares here. Your guest author will also include links to the content they write for you in other articles around the web, which boosts traffic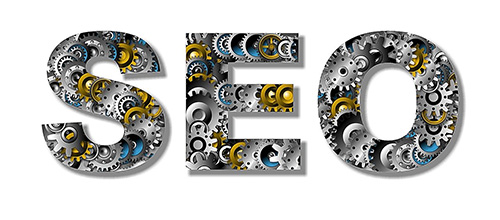 5. Grow your online authority
As we mentioned at the top, accepting posts from guest authors improves your credibility as a trusted source of information that other writers are happy to contribute to. Obviously there are high profile influencers out there that give you extra bragging rights too. Influencer posts are like a vote of confidence in your brand.
6. Expand your email list
More traffic to your site gives you more opportunities to encourage satiated readers to sign up for your newsletters and opt in to your email list.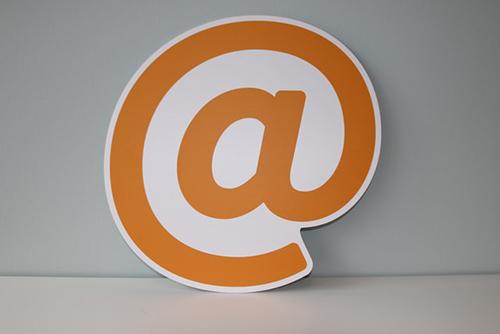 What do you want from a guest post?
We've given you insight into some of the broader benefits of accepting guest posts on your site. You'll need to think about what you want from your guest posts. Your goals will be similar to your branded content marketing strategy.
For example, do you want to …
Amplify a campaign or product launch
Increase newsletter sign ups or email subscribers
Cultivate an influencer network and improve brand advocacy
Drive more traffic to your website
Increase leads and conversions
Reach a new market
Improve brand awareness and sharing your story
Establish brand authority
Next steps … the do's
Prepare your site
Your guest authors will be doing the marketing for you, so it's worth making sure that your site is prepared. It's good practice to do this regularly anyhow.
Run a content audit – is the content across your website box fresh and relevant? Are there any old posts that need updating or deleting? Are your product descriptions up to date?
Are your landing pages up to date and relevant to specific campaigns?
Are all of your social media buttons visible?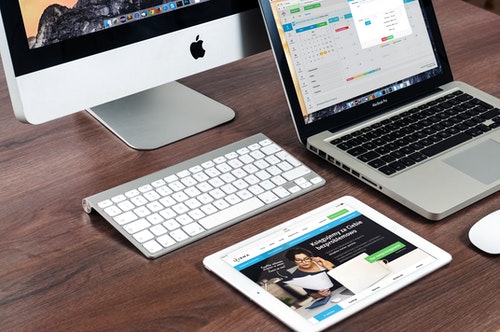 Then think about what you should ask for from the contributor
How is the content they are pitching valuable for your readers?
Are there keywords that a guest blogger can target to fill content gaps?
How does the writer work?
How will they promote the content?
What will the guest writer want to know?
Think about the benefits of writing for your site. Small is beautiful and with a well-honed content marketing plan your site's popularity will grow. Think about how you will promote and share their content and prepare the numbers:on your:
Website traffic
Audience demographics
Newsletter subscribers
Email list
Social media followers and fans
Social media engagement metrics
What else do you need to think about?
Some blogs prefer to network and nurture relationships with guest authors. Some have clear editorial and publishing guidelines for unsolicited submissions.
Do you want to consider unsolicited submissions?
Do you want to write your own blog submission rules?
Do you have an editorial calendar to invite submissions around upcoming topics?
Do you have an in-house style guide for writers?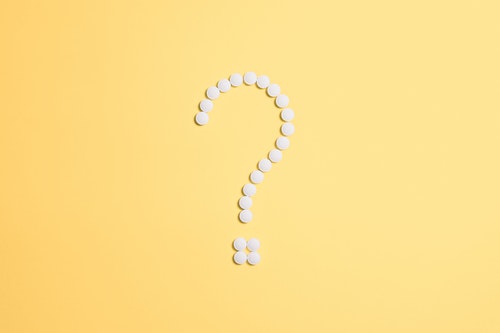 What should you avoid?
1. Poor quality blog posts
Your readers and any new users will quickly leave your site if they find poor quality content that doesn't answer their questions or solve their problems. Low quality content means you'll also get on the wrong side of Google. The search engine's Panda algorithm will define this type of content as thin content and therefore not worth showing to its users. This will hurt your search engine rankings. Read our complete guide to thin content for more information on what Google sees as thin content and the perils that could lie ahead.
2. Link building hacks
Google doesn't like guest posts being used as a link building hack. The search engine will just ignore links in articles (including links in author bios). There's no penalty though. As Search Engine Journal reports, this is what Google's John Mueller said on guest posting: "the part that's problematic is the links – if you're providing the content/the links, then those links shouldn't be passing signals & should have the rel-sponsored/rel-nofollow attached. It's fine to see it as a way of reaching a broader audience".
It's still okay to use one link in the bio to drive traffic back to the contributor site. Google will just ignore it for SEO purposes. It's good practice to use branded anchor text in the bio – Big Star Copywriting – the anchor text is just the clickable text in a link. Google's Penguin algorithm will be on the lookout for backlinks in an article that are 'salesy' or stuffed with keywords. You'll need to make sure that any links in the article are natural links to sources of credible information.
3. Duplicate content
Use a free duplicate content checker to check that the content hasn't already been published elsewhere on the web, or plagiarised.
Final thoughts…
Measure.
You'll want to start to measure the results you start to see. The goals that you set out will tell you the metrics that you should track to see how it's going.
Be in it for the long haul.
We say this a lot, but guest posting, just like blogging, is a long game. It takes time and patience for you to see the types of results that you are looking for.
Focus on quality.
You will only want to publish unique, high quality content that makes for a great reader experience. Good quality content will boost your SEO indirectly through social shares and directly through natural links.
Answer customer questions.
Create content that answers the questions that your readers will have, solves their problems, entertains or inspires.
Set your goals.
Don't forget to prepare your questions for potential contributors.
Get your website up to date.
Finally, make sure that all content across your website, including landing pages, is relevant and up to date.
What Next?
All set to start to accept guest blog posts on your site?
We'll be exploring how to request a guest post in an upcoming article so be sure to check back, or sign up to our newsletter to get it right to your inbox. Meanwhile, what's your experience of guest posting? Leave a comment below to let us know. If you'd like help with your blog and an additional expert writer, read about our blog writing service.