As a business you want to provide an inclusive user experience so that your content is accessible to everyone. This includes people with sensory, cognitive, learning or physical difficulties that use assistive technology like screen readers.
There are almost 14 million disabled people in the UK (22% of the population). People use screen readers for other reasons too. If you are not writing accessible content then there will be challenges on every page for people using assistive tools.
Digital accessibility to your online shop, travel marketplace or bank, say, is as important as physical accessibility on the high street. Are you doing enough?
There are steps you can take to ensure you are doing everything you can to create screen-reader friendly content on your website. By including this in your content strategy, you'll not only be creating a better user experience for everyone, you'll also be making your content accessible to a larger, more diverse audience.
What do users say about accessibility?
A screen reader translates on-screen information which is then relayed to the user either as speech or Braille. But users are reporting that accessibility to web content hasn't improved much over the past few years.
WebAIM's 2019 Screen Reader Survey discovered respondents had a less positive perception of the state of web content accessibility than they did in 2017.
41.6% thought that accessibility had not changed and 18.4% thought it had got worse.
Meanwhile 40% thought that accessibility had improved. Clearly there's still more that design teams and content creators can do.
Let's focus on the steps your brand can take on the content side of things.
Understand your users
How do screen reader users experience your content?
Ask users to rate your content and give feedback if you can
Download a screen reader like NVDA or VoiceOver, or turn on TalkBack if you're using an Android smartphone to listen to your content.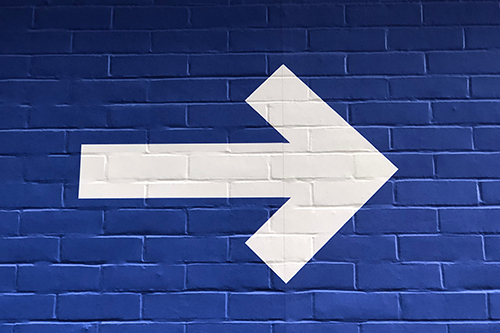 Making your content screen-reader friendly
The Web Content Accessibility Guidelines are an internationally recognised set of recommendations for improving accessibility. The guidelines are founded on four principles: content should be perceivable, operable, understandable and robust.
Let's take a look at three of these principles in action.
1. Presenting information in a way that users can perceive
Use alternative text for images
When a screen reader recognises an image it relays any text description back to the user as speech or Braille.
Add an image alt attribute (also called alt text / alternative text) to any images you upload. Be descriptive but brief. Most screen readers cut off alternative text after 125 characters.
Some people turn off images in their web browsers and images do not always display because of a slow connection so this will make your content more accessible to every customer or visitor to your site. It will also help with building your SEO.
Don't forget to provide captions or transcripts for video and podcast content.
2. Making information understandable
Writing copy that is easy to read and understandable is hardwired in the DNA of all good copywriters. If you're attempting to write your own web copy, make sure you bear these key principles in mind at all times:
Use clear and simple language
Keep your sentences and paragraphs short
Use active verbs
Use acronyms and abbreviations sparingly
Include bullet points and lists where you can so screen readers can distinguish separate points
Participants in the WebAIM survey said they used screen readers on desktops / laptops / tablets / mobiles about the same.
Those with a disability were more likely to use a mobile screen reader over a desktop / laptop version than those without a disability. They were also slightly more likely to use a mobile app for common online tasks like shopping or banking than a website.
Writing in this screen-reader friendly style means you are writing in a screen-friendly style, which makes for a better user experience for all customers and visitors on all devices.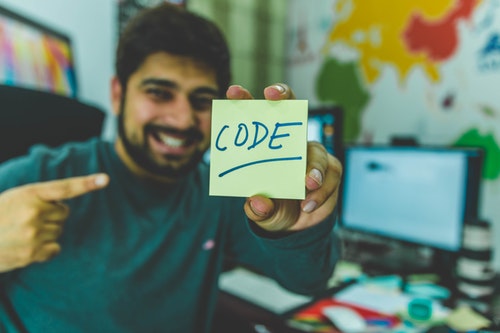 3. Making navigation operable
Structure your content logically so that it can be easily navigated.
Titles – use a clear title that describes the topic or purpose. This is your H1 that a screen reader will read out as "Heading level one".
Headings – use clear, purposeful headings to structure the content. These are your H2s, H3s and so on.
Links – descriptive links helps users understand where a link or call to action will take them, or what they are downloading. 'Click here' could just be confusing.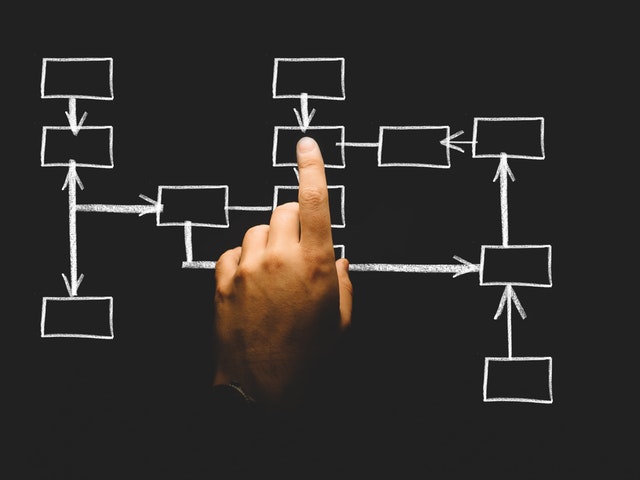 What about structuring social media content?
Alternative text – Twitter, Facebook and Instagram all support adding text descriptions for images.
Punctuation – use punctuation to help with context.
Hash tags – screen readers will enunciate individual words in a hash tag if you capitalise each word. This is called CamelCase.
Videos – as we mentioned earlier be sure to caption videos. YouTube automatically does this.
Emojis – don't go overboard with emojis – screen readers will read them out one by one.
Finally, keep consistent
There's one last thing to think about. How will you make sure that you consistently keep your content screen-reader friendly?
It's always good practice to include your accessibility guidelines in your style guide so that your copywriters and just about anyone else that is posting your content keeps consistent. If you are outsourcing your copywriting, your agency can always help with this.
Need screen-reader friendly, optimised content for your website? Give us a call on 01803 865025 or drop us a line.