In a recent post we discussed three ways that content can help an ecommerce business compete with Amazon. We talked about how unique, valuable content can help you standout by offering customers a differentiated experience.
We thought it would be helpful to explore this further and take a look at the types of content that online retailers could use.
All ecommerce content marketing plans will be wrapped around two unassailable positive outcomes – more traffic and conversions.
Sharing consistent content that customers care about can help you forge stronger relationships with the people who shop with you. It helps to inspire others to shout about your brand and tell their friends about you too. It helps in attracting new shoppers to your online store. If your content makes the shopping experience hassle-free then people will want to come back again. All of your e-commerce strategies add up to more website visitors, more sales and those all-important repeat purchases.
So, what kind of content do you need in your basket?
Let's take a look at three of the most effective content types to help drive readership, traffic and ultimately more conversions This content is highly shareable and attracts quality links to help you rank higher in search engine results. You can share this content on your blog, web pages, social media pages and beyond.
Brand stories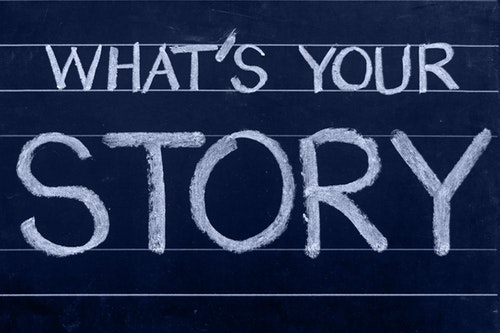 You've probably heard a lot about brand storytelling. But what do we actually mean? Marketing Insider Group has come up with a super-helpful definition of what it's all about.
"Using a narrative to connect your brand to customers, with a focus on what you stand for to the values you share with your customer"
You can build a narrative on your website products page or on your 'who we are' page. You can tell a story in your next blog, social media post, video or podcast. You can pay to tell your story in promotional features or via social media campaigns.
Even the most famous ecommerce brands in the world share their brand story to nurture and sustain meaningful emotional connections with their customers. Sharing the essence of your brand and values is a really great way to tap into the values that customers share too. It's not about the hard sell. It's about sharing your messages in a way that connects.
eBay is a great example of how to get this right. The brand's 'Open for Business' podcast series invites entrepreneurs to share their stories and experiences of starting a new business from the ground up. eBay uses this high-quality content to inspire new store owners to sell on their platform.
List posts
People love to share list posts. These are simply numbered compilations about a topic that is super-relevant to your audience. For example if you're writing about '15 essential summer reads', the reader immediately knows what to expect and they can quickly judge how much time it will take to read (or skim) through.
'How-to' posts
'How-to' posts are a really effective way to share tips and tricks with your readers without talking about the products you sell. It's a great way to share your expertise, and boost your reputation as trusted source and authority, on topics that are useful and relevant to the people you want to engage. These are good for tapping into current trends or you could think about evergreen content that's timeless.
Product information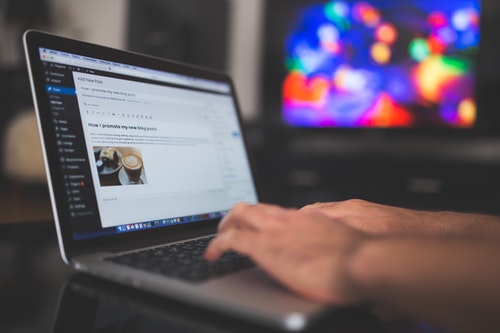 If you give online shoppers a good user experience (UX). And make it easy for them to find the information they need, they will want to buy. When you think that 88% of online shoppers say that product content is really important to their purchasing decisions, it simply makes sense to make sure information is easy to find. Obviously you can include product information on your web pages. You could also think about writing a buyer's guide to post on your blog or social media pages. Either way, strong, original product descriptions are a must if you want to stand out in today's crowded ecommerce market.
People also love to be the first to know. Be sure to post about new products to help you build a pre-launch buzz and get those influencers sharing and posting to help you get the word out.
What next?
This is a just a brief introduction to the types of content you could use in your ecommerce business to help you deliver on those two unassailable positive outcomes – more traffic and conversions. How could these types on content work in your business?
If you'd like a helping hand with your content, check out our Ecommerce copywriting service.