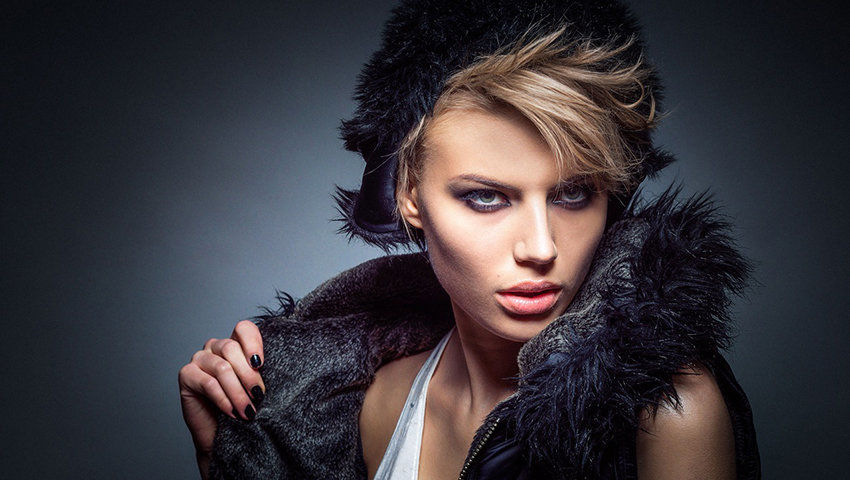 According to Mintel, online clothing and footwear sales are worth more than £10 billion in the UK alone, accounting for almost a fifth of fashion sales. There's certainly a sizeable market out there for online fashion e-tailers then, but there is also no shortage of competition.
If you're selling clothes and other fashion items online, then having highly stylish products that people actually want to buy should obviously be high on your list of priorities. But to stand out from the rest you also need to do everything you can to make those products appear as desirable as possible in your online store. That starts with having professional images of the clothes in question, but it doesn't end there.
Your fashion copywriting is every bit as important as the photographs of your products, and you should take some time to ensure that you're getting it right. Here we take a look at how two of the UK's top online fashion retailers are making their clothes appear even more desirable to web consumers.
Asos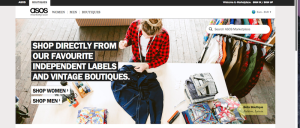 According to Silverbean, the information people want most is about pricing and promotions, and features about the product they're buying…information about sizing, how to care for clothes, and large, clear images (or videos) to demonstrate the cut of fabrics and how they move on a model.
Take a look at a few of Asos' product descriptions and you'll see that they understand this. To the left of the page, customers can view a selection of images of the product from a variety of angles, and they even have an option to watch a video of the product modelled on a catwalk. Over on the right meanwhile is displayed a clear and comprehensive range of information, organised into three clickable categories. 'Product' displays specific bullet-pointed pertinent information about the product, such as 'soft touch cotton jersey' and 'machine wash', while 'Brand' provides positive information about the brand in question, and 'Info' provides highly detailed information regarding the materials that the product is made from and how to look after it.
You'll see this approach to fashion copywriting replicated methodically across Asos' product lines, and the main thing to take away from this is that the online retailer presents all the information that the customer needs, making it easy to access and to understand. If you've ever clicked away from a retail site because it was too frustrating trying to find out the information you needed about a product, you'll know the importance of this.
For your clothes to be desirable, they must appear to be what the customer is looking for, and that means you need to give them all the information they need.
Net-a-Porter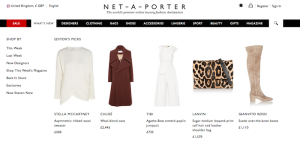 Net-a-Porter take a similar approach to fashion copywriting, with neat clickable sections of info positioned to the right of the product images. But they also include a little more prose description, under the heading 'Editor's Notes & Details'. For example the site's description for Gianvito Rossi Patent-leather T-bar pumps reads, "An elegant alternative to your classic pumps, Gianvito Rossi's T-bar heels have been immaculately crafted in Italy from glossy black patent-leather. Wear yours with office tailoring and evening outfits alike." The e-tailer cleverly addresses the use directly as if they're a friend recommending what to wear on a night out, or a knowledgeable personal fashion advisor. This gives the reader the feeling that the product has been curated especially for them.
The take away from this is that you need to know your audience and then develop a consistent tone of voice that will resonate with them, building their trust and engagement with your brand.
Invest in your product descriptions for maximum ROI
These two brands and other top online fashion retailers have climbed to the top by creating a consistent site experience with excellent informative and compelling product descriptions at its core.
To replicate their success therefore, you should develop a consistent blueprint for your content that takes the factors discussed into account, and invest in your fashion copywriting equally consistently.
If you need any help with fashion copywriting, get in touch now.