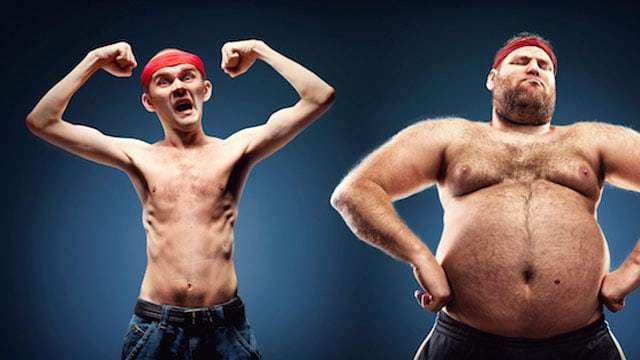 It can be hard to get your website noticed in search, particularly if you're just starting out. If it hasn't altogether died, then SEO has certainly changed beyond recognition, although pretty much everyone agrees that the way to Google's heart is by producing good quality, useful content.
Yet, all the major search engines recognise that there are webmasters out there who will knock together a site as quickly as possible, purely in the name profit, which contains very little value for their users. And as Google's business model depends on providing value and relevance to their users, it's something that they take very seriously.
This seriousness translates into practical terms with the current rollout of Panda 4.2 – the latest 'refresh' of the algorithm update intended to eliminate thin content.
So, what is thin content?
Thin content is basically content that is of little or no value to the reader. Weeding out this thin content is arguably one of the main ways that Google seeks to provide value to its users.
In a video on Google Search Console Help, Matt Cutts defines thin content as:
Doorway pages (identical pages with only slight differences)
Thin affiliate pages which don't add value
Thin syndication (content 'grabbed' from low-quality article directories or RSS feeds)
Short content which adds little value
What is quality content?
Any attempt to answer the question "what is thin content?" is really an exploration of how you define the value or quality of a piece of content. What does high quality content look like? How do you measure value?
We'll come on to length of content below, but value and quality are trickier areas.
Jayson DeMers defined this in an article on Forbes, entitled 'The 12 essential elements of high-quality content'. These elements, which drew on Google's official guidelines and other sources, include:
Accurate grammar and spelling
Proper web formatting (short paragraphs, bullet points, subheaders)
Relevant accompanying images
Good internal and external links
Good readability (you can check the readability level of a piece using Hemingway App)
Expertise of content author
Econsultancy also wrote earlier this year on how Google defines quality content. They cited factors such as:
Relevance
Readability
Focus on user experience
Not overly worrying about keywords
How backlinks are less important
How social signals may also not be important
While these factors are important in the QUALITY of the content, I'm not sure this goes far enough in defining how you create VALUE.
We recently wrote about a report from Moz and Buzzsumo that analysed the links and shares of one million articles. It's an in-depth report so my summary is perhaps a little crude, but in essence what they discovered was that two types of content received the most links and shares:
Opinion forming journalism
Research-backed content
This suggests that when defining value we are looking for content that does one or all of the following:
Focuses on current trends or areas of interest
Takes a controversial or engaging viewpoint on current topics
Adds something new to current debates or arguments
Includes quotable, shareable research
One additional speculation on the success of research-backed content is that it offers something that the reader can practically apply backed up with reasons why they should apply it.
Your content therefore needs to be as useful to users as possible. Each piece of content should have a specific purpose, and it should fulfil that purpose by providing content that:
Answers your customers' questions thoroughly
Expresses an expert opinion, with practical action points in easy to follow steps or guidelines
Provides accurate information, research and evidence
How long should your content be?
The Moz/Buzzsumo report also considers the length of content to be an important factor in shares and links, suggesting that a length of at least 1500 words is required to achieve better results.
While they are talking primarily about articles, blog posts is the same true of your web pages, product or service pages etc?
Panda 4.2 successfully exiles some of the worst spammy websites from the visible face of the Internet. Unfortunately it may also penalise some legitimate websites whose only crime is having short web pages.
But how short is too short, and what length should you being aiming for?
According to Search Marketing Standard, "you need to be firm about nixing pages that are less than 300 words. Google says that it will ignore pages with less than 200 words of body text but it's important when trying to weed out any thin content that you go over and above minimum expectations and set a higher standard for your content."
In a recent study by Marketing Experiments, detailed by Copypress, "long copy outperformed short copy throughout a series of three tests… in the first test, long copy beat out short copy by 40.54%, in the second by 50%, and both long and short converted equally in the third."
According to Neil Patel meanwhile, "the average content length for a web page that ranks in the top 10 results for any keyword on Google has at least 2,000 words… The higher up you go on the search listings page, the more content each web page has."
He goes on to say that Google prefers 'content rich' sites because data shows that users like it (low bounce-rates/ longer duration on page), and because longer more useable content attracts more links.
The fact is though that there is no magic number – content should be above a certain threshold of around 300-350 words, but the exact length depends purely on what will add value for readers.
While 2,000 words on how to complete a specific process or exploring an interesting topic could be highly useful, 2,000 words about how to contact your customer support department is not at all useful.
In short, aim to always produce content over 350 words to err on the safe side, and beyond that decide how long your content needs to be to provide good value to web users.
Duplicate content and originality
While concentrating on our definition of what is thin content, we should also perhaps differentiate it from duplicate content, which is simply using an exact replica of copy that is used on another website or elsewhere within your own website.
It's a given that any business that is serious about SEM should not have any duplicate content on their website.
Google views duplicate content as having limited or no use for its users, and it uses updates like Panda and Penguin to eliminate such pages from its search results.
Aside from the fact that there's a high chance that your content won't turn up in the rankings if it's simply pulled from somewhere else, you should also avoid it because it reflects poorly on your business and doesn't provide value to your customers.
In short, be original.
Don't use manufacturer's product descriptions and don't cut and paste other people's copy.
Not only will it harm your SERPs but it robs you of an opportunity to build your own brand voice, and to share your unique perspective on your sector – two essential factors in building a solid brand.
What can I do if I'm being penalised for thin content?
Though many in the digital world have grown to fear the Panda, the ongoing rollout of 4.2 could, in fact be good news for webmasters whose sites were previously hit by Panda 4.1 and have since taken steps to address their thin content issues.
According to Google, the algorithm 'refresh will affect 2-3% of search queries, and this figure applies to pages that will be re-added to the rankings or that will recover their standing, as well as those that will lose out.
Yet, as with every Google update, if you are affected by the long, slow rollout of Panda 4.2 you might not be aware of what you have done wrong – and you might have to wait a long time until you recover.
As this SEM Post points out "Unfortunately, once Google begins rolling out one of these updates, it is too late to apply changes that will have any effect during the rolling out phase period…That said, it is always a good idea to be continually updating content."
If you're committed to SEO as a strategy, then our advice is as ever – make sure you create value in any content you publish to your site. The best way to do this is to clearly identify your customer and their challenges, then use your expertise to inform and educate them.
Need some help with working out a strategy to replace thin content or duplicate content?
Talk to a nice human being at Big Star about it now.