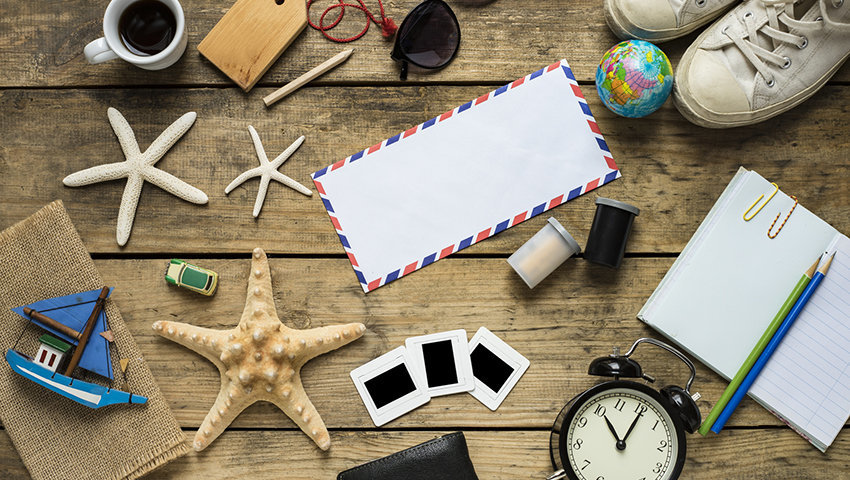 The thing about travel in 2016 was that Brits are basically undeterred when it comes to getting away and having a great time.
66% of Brits took holidays in 2016, up from 61% for the previous year.
Terrorism and Brexit did not impede the sector
Source: World Travel Market
Ok, so that's good news. But because consumers have radically changed their habits prior to booking – and SEO is undergoing seismic shifts – travel brands have to be super-clever in how they approach their content marketing during 2017.  Here's why.
Understanding The Importance of Micro Moments
In July of 2016, Google published a series of studies on the travel industry including this one on "micro-moments".
In a nutshell, their comprehensive analysis of consumer behaviour concluded that understanding these short experiences was key to how travel brands must approach their marketing.  They identified these distinct phases:
Dreaming moments – when your customer is looking for inspiration, whether it's a budget-based decision or an exotic, once-in-a-lifetime destination.
Planning moments – the destination has been chosen and travellers are now looking for practical, quantifiable details like availability of dates, flights, things to do, special events, and other time-sensitive information.
Booking moments – they're ready to buy, so your UX needs to be exceptional.
Experiencing moments – these happen while your customer is on holiday. They're looking for information about local attractions, bus timetables, how much to tip in a restaurant, or whether a theme park is open on a Sunday.
"For travel brands, this means you have to earn (and re-earn) each person's consideration in every micro-moment they experience".
–  Google
In other words:
You need to be there and be useful at all stages of the consumer journey.
You knew that already, no doubt. But maybe you didn't know that the consumer journey could be seen and understood with this degree of clarity and understanding?
Everyone working in the travel sector knows that multi-channel marketing is the norm (check out this blog from Smart Insights). Although many brands get this right, they might not fully appreciate the fact that brand loyalty is not what brands would like it to be. The micro-moment research indicated that the consumer is not swayed by brand loyalty – and certainly not by persuasive, "salesy' content (see below for insight into headlines).
They just want the best information and don't care whether it comes from your site or from Tripadvisor user-generated photos and reviews.
So What's Happening with SEO?
Google's basic mission is to make search results as useful as possible.  Nothing's changed.  However, how Google is achieving this is evolving all the time.
Key changes to be aware of are:
Deep content is trumping SEO techniques more obviously
Google's understanding of content and language is getting more sophisticated
Good SEO practice is still valid
Keywords are less important than they perhaps were, but long-tail is still significant
Length of content is still important for your destination guides and blogs
Research from Neil Patel has helped many of us to understand how producing well written, relevant content should be the priority as we move into next year and beyond.
Patel's research compared websites that came up on page one and found that many of them didn't use the kind of SEO you'd expect – thus proving that what Google was really looking for was great content irrespective of the URL, meta tags, alt tags and other SEO techniques from the 200 or so ways experts thought Google worked this all out.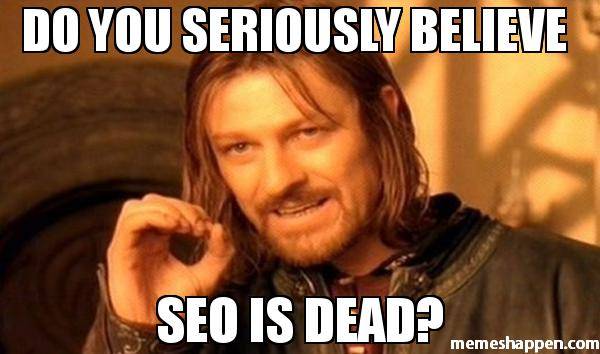 A bit of a game changer – although our in-house data expert Eowyn reigned us in a bit by telling us: "Am a big fan of Mr Patel, but surprised he doesn't mention anything about social proof in this article. Also, the pages he mentions that are using 'traditional' SEO are STILL on the first page of Google, which is a first step not to be sniffed at!".
Certainly, it's no secret that Google has been getting more and more refined in how it analyzes and understands language. It even made it's Natural Language Understanding tools open source in May 2016 (check out Parsey McParseface).
What the research shows though is that there's plenty of room in the search results for content that doesn't follow the SEO rules and that Google has raised the stakes in challenging all content producers to make it relevant and make it good (not just "optimised").
So now let's talk about content length and long-tail keywords 'cos there's mileage in this aspect of SEO for all travel brands. Generally speaking, when it comes to blogs, around 2,000 words (or even 3,000 words) tends to get more shares:
Google's top 10 results also show an allergy to short content (unless the domain is very authoritative)
Long-tail keyword content is still significant
Source: Neil Patel
SERPIQ add this to the mix:
"SERPIQ recently completed an analysis of the top 10 search results for more than 20,000 keywords and revealed a surprising pattern. The length of content on the page had a direct correlation to the placement of the search results."

Source: Coschedule
It's not always the case that longer destination guides (for example) are going to get more traffic, but it certainly means longer content will have more chance of being found (and shared). Add to that the trend for consumers to use longer phrases when searching (e.g. "best vegetarian restaurants in Paris" as opposed to "restaurants in Paris") and things are getting more interesting. Moz, even declared that integrating these long-tail keywords into your content can increase traffic by up to 80%.
This also means that travel companies should be thinking about how to provide meaningful content that answers increasingly specific user questions – e.g "best tennis courts in Dubai", "where can I book a water ski lesson in Mauritius".
Staying on top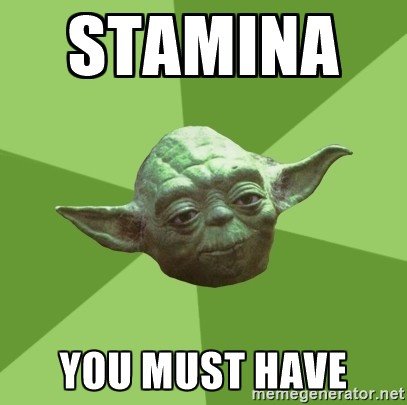 So, suppose you're ranking really well for your keywords already, how do you stay on top?
Bottom line – the more relevant it is, the stronger your SEO will be.  Add to that
social signals
being omnipresent
you need a continual flow of content
Other things that can hold you back when it comes to this SEO "content arms race":
Bad CMS
Untrained staff
Limited or flawed data analysis

Source: Daniel John
So, if your competitor is writing more than you (and out-thinking you) on a particular destination, then they will probably outrank you.  If they are active and clever on social they'll almost certainly be winning the race and leaving you behind.
Scared?
Don't be. Just up your game.
Here's some additional powerful stuff on how companies can maintain their position.
Other methods for keeping your content marketing on track
Here are a few more ideas to make sure your content marketing stays on track and gets the attention of your customers:

Write Headlines That Convert – according to online behaviour scientists Marketing Experiments, having the right headline on your page can increase your conversions by up to 320%.  Consumers don't want to be persuaded, they want to be informed. Headlines that describe the product clearly will convert much more readily than those that just try to sell.
Inside knowledge/Local knowledge – Customers want to "discover" new things. They also want deeper information than before. They want to be the first, to feel like a local and to experience things that their friends haven't. According to Thinkdigital.travel, "travellers want to be able to experience truly the country that they are visiting and come away with a genuine appreciation of the local culture. In short, the average tourist no longer wants to feel like a tourist".
Food Tourism – the World Food Travel Association noted food tourism is 59% more important than it was five years ago.  To capitalise on this trend make sure you have plenty of food related content on your site and on your social media platforms.
Multi-channel marketing is the norm – as the Google study confirms you need to be there (and everywhere) for each phase of the customer journey.  This means you'll need to sharpen your approach onsite, on social, via email and on all your marketing platforms from brochures to PPC and remarketing.
Off the beaten track is the new beaten track – according to Travel Weekly customers are increasingly looking for non-traditional destinations with places like South Africa, Montenegro, Oman and Sri Lanka increasing in popularity.  Although these destinations are more unusual, travellers are seeing them as offering value for money.  Again, as with food tourism, you'll need great content on this type of destination.
Emphasise value for money – As the research above confirms, this is destined to become a big factor during 2017 but not just with niche travel. With some prices anticipated to increase by up to 20%, travel companies need to be seen to offer outstanding value for money with all their destinations.
Tone of voice – Every page is an opportunity to talk to the customer in your tone of voice, to reinforce your brand – not only through the choice of activity/information you promote (which should be precisely tailored to your audience) but through the way you talk to them i.e. in their language and with genuine, informed, insightful authority.
Before we sign off
It's clear that 2017 is not going to be straightforward. On the one hand, we'll be seeing increasing demand from the unstoppable British market.  On the other, likely price rises will mean consumers will be looking for more value for money – especially in more unusual destinations and types of holiday.
Changes in behaviour mean the consumer is even more in control, with less incentive to just consider your content and more incentive to source the best content for their individual needs.  This means your content marketing will need to be better than last year, and you'll almost certainly need more of it.