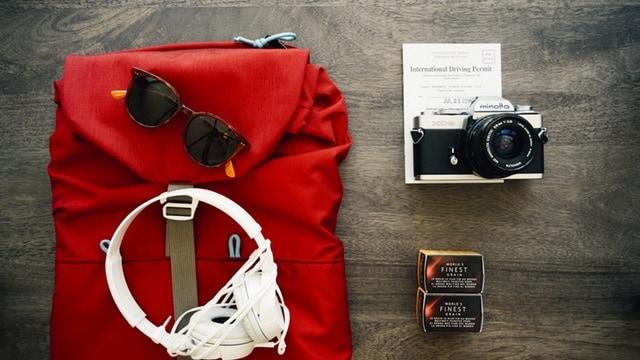 According to the National Statistics Office, almost 40% of UK citizens over the age of 16 paid for travel arrangements such as transport tickets and car hire online in 2014. Approximately 37% meanwhile purchased their holiday accommodation online.
This is a massive share of the market and it's sure to continue to increase in coming years as subsequent generations are born into a digital world. All travel businesses will increasingly need to think about their online presence, particularly on mobile, but it is also presenting the sector with a growing number of opportunities to use technology and content to reach customers and drive sales.
To be successful online in 2016 travel companies need to ensure that their travel content marketing and the technological solutions that they implement are working together seamlessly. In this article we're going to be looking at the most recent developments in both, and how you can bring them together into a cohesive digital marketing strategy to send your online sales soaring.
Travel is mobile
One of the biggest ongoing shifts in the online travel industry relates to the type of device that people are using to both research their travel plans and book their tickets and accommodation. According to statistics from eMarketer, mobile travel bookings in the US will account for 52% of digital travel bookings in 2016, rising to 70% by 2019.
What this means is that if you're not specifically catering for people booking travel via smartphones and tablets, you're risking losing bookings from half your target demographic. The risk will only increase if you don't deal with it now. So what can you do to capitalise on the mobile travel booking trend?
Have a mobile friendly web design
Your website needs to look and feel as good on mobile as on desktop. With mobile booking set to surpass desktop even further in the coming years, it makes sense to design for mobile first.
Responsive web design is a favoured choice by many travel firms. Here, the layout automatically adjusts to the device and screen size. The other option is to build a site specifically optimised for mobile. Whichever route you choose, your travel content marketing needs to keep pace with the technology by being mobile friendly. i.e., it should be:
Relatively short with short paragraphs
Well-organised and broken up with sub-headers
Made easy for scan-reading through use of bulleted lists and relevant hyperlinks
Make booking simple on mobile
If you haven't already, you should extensively test your check-out page on a variety of mobile devices, or use emulation websites like mobilephoneemulator. Once again the content that accompanies your mobile booking form should be short and to the point. According to an excellent recent blog by Yieldify, you should also consider implementing a 'one touch payment solution' to make booking fast and easy.
Holiday planning is a social activity
Ever since the first package holidays whisked people away to see the world, word of mouth has been a powerful driver for holiday bookings. In 2016, the power of word of mouth is being expressed through social media – for good and bad – providing travel bookers with access to a world of travel advice and opinions.
According to data from the Association of British Travel Agents, 18% of UK web users currently use social media to research and plan travel, rising to a massive 44% amongst 16-24-year-olds.
Use thoughtful travel content marketing to capitalise on this trend:
Have attractive 'pages' on Facebook and other social networks. In addition to providing you with an additional online presence, when your satisfied customers 'like' your page, this will show up on their friends news feeds, bringing you additional brand exposure.
PPC advertising. Advertising via social networks will allow you to target specific demographics, and to offer them the holiday products you think will most interest them. Make sure that your ad copy and the landing pages that they lead to are well-written and compelling.
Write niche social posts. There's plenty of bland, generic holiday travel copywriting out there. Make sure that your social output is interesting and original by focusing on some particular aspects and activities, such as 'Five scuba diving hotspots you've never heard of', or 'Great hikes in the Fjords'. Check how many impressions and engagements you get to gauge the success of your social posts.
Taking a trip is a personal thing – and so is travel content
Every holiday – and every holidaymaker – is different. The Internet makes it possible to personalise for your customers like never before.
When you look at retail sites like Amazon you'll see that they don't offer everyone the same experience. Instead, they make predictions about the kinds of things that people will like, based on their past behaviour. By utilising the same techniques via a login and data capture system on your travel booking site, you can increase the level of engagement customers have with your brand with a more tailored travel content marketing strategy.
As Lydia Marcal said on Orm recently, "not only does personalisation [in travel marketing] offer tremendous potential for developing a better understanding of your customers' behaviour, but also for generating increased warmth for your brand… ultimately you will recoup increased revenue through tactics such as highlighting relevant and tailored offers."
From a travel content marketing perspective, this ability to personalise for specific types of users can be an incredibly powerful way to engage.
If for example, a customer has previously booked an active holiday including scuba diving, you might deliver to them content which looks at things like 'watersports you need to try' or 'best places to scuba dive'.
If on the other hand, in their last couple of visits to your site the customer has been looking at beach holidays, you could then (through personalisation algorithms) direct them towards content about the best, most exotic, or quirkiest, beaches and resorts in the world.
This is another example of the powerful coupling that can be made between digital technology and compelling travel copywriting.
Video should be a key part of travel content marketing
As part of your online travel marketing strategy, you should also strongly consider investing in visual influencers such as video. According to a survey by Rhythm One, 45% of respondents say that online videos are influential when they are planning their holidays. This suggests that brands may wish to create short, compelling and relevant videos for their websites or social media.
Before people view your videos, they want to know what they are about specifically. Be sure to include accurate textual descriptions which will draw them in to click the play button.
The average tourist no longer wants to feel like a tourist
As we move deeper into the 21st century, virtually everybody has already seen every picture of every famous landmark everywhere. People are no longer wowed by the big, grand attractions that characterised 20th-century travel. They're looking for more authentic, more nuanced experiences.
According to Thinkdigital.travel, "travellers want to be able to experience truly the country that they are visiting, and come away with a genuine appreciation of the local culture. In short, the average tourist no longer wants to feel like a tourist."
By catering for this aspect of consumer behaviour from the very beginning, you should be able to improve your conversions and brand engagement significantly. Create travel copywriting and visual content that immerses them in the local culture, and provides useful, valuable information that will help them to under the skin of their destination.
While some travel brands may well send their reps to visit destinations and report back from the ground, this can be highly costly. On the other hand, by commissioning a travel copywriting agency, for example, with writing local and authentic travel guides you can get in-depth, well-researched insight into many different destinations. And because of the wealth of information available online, this can be just as authentic at a fraction of the price.
Travel is trending
In an instantaneous global world, what's popular in travel is constantly changing. To get the best results you need to be able to adapt your approach to meet the latest trends – trends like which destinations are currently 'hot' and what types of holiday activities people are seeking out.
To respond to these trends, you first need to be able to identify them quickly, and you can do this in a number of ways. For example:
Set up 'Google Alerts' – By telling Google to keep you informed about content on the web related to your travel offerings, you can stay up to date with what's current.
Analyse trends using a platform like BuzzSumo – BuzzSumo will enable you to see what type of travel-related content is currently performing well online, via the number of shares and backlinks it's getting.
Once you've identified what's trending, you can then create travel content which responds to this. This brings traffic and builds an image of your travel brand as being at the forefront of the sector.
Success in travel content marketing = Monitor. Understand. Create
Here we've given you plenty of food for thought regarding the latest trends in digital marketing for the travel sector.
It's important though to see these trends not as individual factors, but as small parts of an overall picture.If you can focus on creating content which is mobile, personal, social, authentic and timely, you stand to reap the benefits.
If you'd like to chat further about any of the aspects discussed in this report, please get in touch.