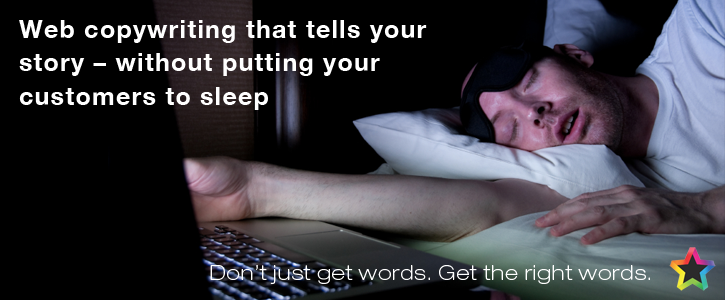 Big Star Copywriting have worked as a web copywriter projects for some of the UK's leading search agencies with clients including the biggest names in retail, finance, travel, online gaming and a range of other sectors. We work with B2C clients including Ecco Shoes, Hilton Hotels and Ladbrokes, large B2B clients like Mascus International and Mintel, and we work with charities with multiple stakeholders like Together UK, Compassion International and ROC. All of these clients expect results.
Why We're Great At What We Do
Our web copywriters have graduated with a relevant writing qualification and/or have significant writing experience in business or journalism.
Our internal processes ensure efficient delivery, continuity and consistency even with large volumes of work. We have a real understanding of business at the highest levels and where content fits into the content marketing picture. We also have an editorial team that ensures all content is checked and delivered on time.
All Our Web Copywriting Is About Delivering Results
As web copywriters, we aim to achieve three things:
Conversions
Search engine results
Customer retention
Web Copywriting That Sells
Whatever the project, whether it's for a charity, an e-commerce site or a B2B service, we write for conversions.
We start every web or SEO copywriting project by asking:
Who are your customers?
What do you want them to do when they come to your site?
What motivates them?
What problem do you solve for them? (i.e what are the benefits to the customer)
What are the obstacles to conversion? (could be things like trust, credibility etc)
What content do they need to become converts? (do they need FAQs, guides, fact sheets, long-term exposure to your expertise via blogs, articles etc)
We then create copy that sells your product or service – or persuades people to take action.
Need advice from an expert web copywriter? Call now. We can suggest what content will work best for you.
Web Copywriting For SEO
Our SEO copywriters create optimised content that will keep your customers happy while providing the kind of relevance that search engines reward with good results.
Just having right keywords in the right order isn't enough. Every web page your web copywriter produces needs to not only be readable but to persuade readers to take action. We can help you:
Find the keywords that are most effective at reaching your target customer
Create web copywriting that is relevant to the keyword (and to the customer)
Write your content so your keywords are used appropriately
Plus, we can support your on page SEO with "off page" web content like guest blogs, articles and press releases.
Website Copywriting That Inspires Loyalty
If you want people to come back to your site again and again you have to give them a reason. Low prices are not enough. Margins can be eroded by your competitors and your profitability will suffer. However, if your web copywriter inspires loyalty in your customers they will visit you again and again.
The only way you can do this online is by producing good content.
We can help you devise new, interesting, relevant content that will build your brand story online and keep your customers coming back to your site. We can give them a reason to buy from you that is based on your values, not on your prices.
If you're already a business that values and invests in content, we can take the strain from you, providing intelligent, well-written and creative website copywriting ideas regularly with a minimum of management.
Call Or Email Now To Discuss Your Web Copywriting