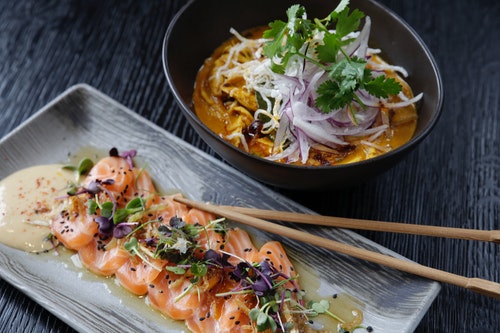 "Tell me what you eat, and I will tell you who you are" Jean Anthelme Brillat-Savarin
I'm into food and drink. It's no secret. I spend most of my time thinking what I'm going to have for my next meal. I've got a side hustle running a hipster catering company called More Gravy, I ran a blog called Round The World Cooking where my kids and I made breakfast, lunch and dinner from a new country every week. Cuban week was rum and cigars. The kids ate ham sandwiches. And in an alternative universe, Big Star would be an agency doing Gordon Ramsay Kitchen Nightmares-style consultancy in real life.
Fortunately, I've been able to work with lots of great food clients at Big Star – everything from Domino's Pizza and Martini through to the Sherry Institute Of Spain and the legendary chef Anton Mosimann.
While I might not have been able to shout at lots of chefs and restaurant owners Ramsay-style (which is a relief as I am quite conflict-averse), I have, at Big Star, learned a lot about what works in content marketing. Here are my 4 essentials for success.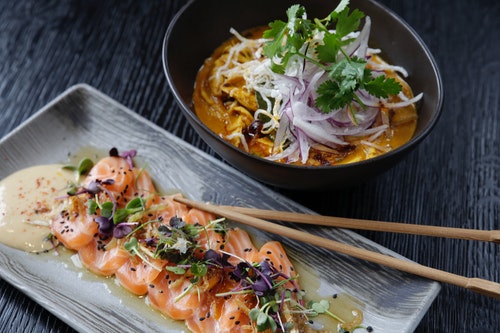 Firstly, if you're wondering whether content marketing is worth your investment as a food and drink business, here are some stats to chew over:
70% of marketers are actively investing in content marketing. (HubSpot)
Content marketing generates over three times as many leads as outbound marketing and costs 62% less. (DemandMetric)
Still not convinced? Read our guide 17 reasons you need to invest in content marketing in 2020
The digital landscape may be in a constant state of flux, but content marketing is here to stay. But where do you start? And what do you write about that hasn't already been said?
1. You don't have to be original, you just need to be better
Your food and drink blog doesn't have to consist of brand new ideas. Start with the questions your target customers have, and answer them. If you see that a competitor has answered the question before in their blog, don't worry! Read it thoroughly and… make a version that's more useful, more in-depth, easier to read and longer. While a truly original take on an oft-covered subject is worth working towards, don't let your hunt for originality stop your content marketing in its tracks.
Use Google Alerts to keep up with the latest news related to your niche, and keep an eye on the search terms people are using to find your site. What can you give them when they're there?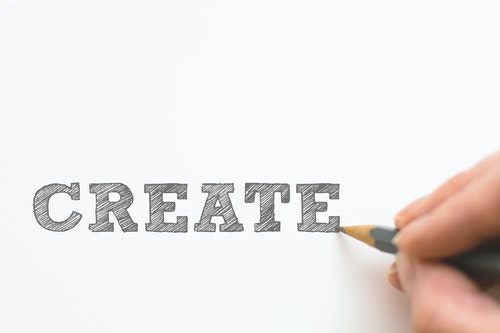 2. Write more, less often
When it comes to content length, food & drink blogs are no different from any other industry: longer is better for SEO, but you'll want a few shorter pieces in the mix as well to keep your social media feeds lively.
For our blog copywriting service we create four new blogs a month, including one long-form 'super guide'. The shorter blogs are around 1,000 words each with the long-form article coming in at 2,000 + words.
These articles are designed to be a mixture of current topics and evergreen, timeless articles that gather backlinks and ranking power over a long period of time. We may, for example, write a 1,000 word article on 'The 7 Best Cocktails For BBQs' (seasonal) and an in-depth, 2,000 word evergreen piece optimised for 'coffee liqueur recipes' (260 searches a month in the UK).
So, aim for four articles a month and don't forget to keep refining and improving your older blogs: your content is a collection of assets that continue to provide value long after first publication.
3. Make sure to include recipes in your content strategy, but in the right way
With the top search results for recipes dominated by a few big names, it can seem as if the recipe market is oversaturated. However, with the right attention to detail, there's no reason you can't be rubbing shoulders with BBC Good Food and Simply Recipes in the top spots on Google. Here are a few tips from our SEO pros…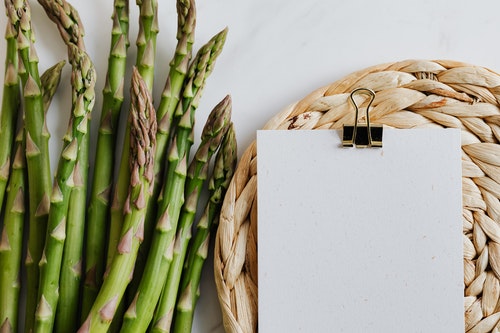 Keep it readable
Remember how we said earlier that longer pieces of content are better for SEO? Not so with recipes. The frustration of clicking on a search result for chicken madras recipe and finding a 2,000 word tome on the matter will have people clicking the 'back' button before you can say 'bounce rate'. Be helpful and concise, and keep your different type of reader in mind. Experienced cooks or returning customers don't need the same level of detail as newbies: use accordion dropdowns to enable readers to show (and hide) recipe elements easily.
Use the space above-the-fold wisely
Recipe-hunters, like the vast majority of internet searchers, are looking for a quick solution. Use your above-the-fold area to display a quick description of the finished dish and, underneath that, an irresistible photo. For a great user experience, create a 'jump to recipe' button that sits above the fold – your users will thank you for it (and visit your site again)
Use star ratings
If you've yet to start gathering star ratings / reviews on your site, start now. As well as providing valuable social proof that can help get potential customers over the line, Google will display star reviews next to your recipe listing in the SERPs, which can greatly increase your organic click through rate.
Use markup to send the right signals to Google
Recipes are such a big deal on the web that, like location information and xx, they have their own set of schema markup. This helps search engines understand different parts of the recipe and can increase your chances of appearing in the coveted 'position 0': the information box that shows at the very top of the search results page. If your site's built with WordPress, you can use a Plugin such as WP Recipe Maker to simplify this process. If not, you can enlist the help of a developer. For a full list of recipe schema markup, visit schema.org
And remember – always write for users, not Google. As search engines become increasingly sophisticated, SEO and User Experience are close to being one and the same thing. Think user-first, and your organic traffic will follow.
4. Repurpose your blogs to maximise ROI
Don't just publish your blogs on your website. Be sure to send them to your newsletter list and share them with your social media followers. If your target audience is active on LinkedIn, take the time to upload the article to the publishing platform, along with images. Use hashtags to increase the reach of your posts: here are some to think about –
#food
#foodstartups
#artisan
#foodie
#brewery
#winery
Explore all-hashtag.com for inspiration.
Finally, it can be quick and easy to turn your blog or recipe into a video. Upload it to your YouTube and Vimeo channels, or take the plunge and present a recipe as a Facebook Live video – your fans will love you for it.
What next?
Hopefully we've given you some food for thought (sorry!) on how to make content marketing work for your food and drink business. If you'd like some no-strings advice from people who know food almost as well as they know content, give us a ring, drop us a line or leave a Comment below. You can also read more about our food copywriting service here.
We can support you with cost-effective, powerful content for your food and drink website. To find out more, give us a call on 01803 865025 or drop us a line.