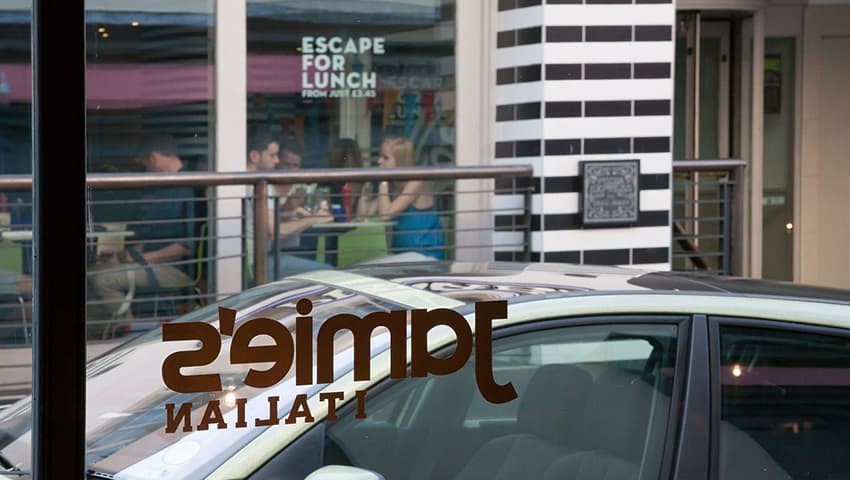 Cookery is big business these days, particularly when there's a celebrity face/name attached to it. And amongst the many who have thrown their pots and pans into the world's kitchen, few have made it as big cheeky chirpy Essex lad Jamie Oliver.
In the sixteen years since he hit the nation's TV screens as 'The Naked Chef', Jamie Oliver's empire has grown to encompass 30 TV series, almost twenty cookbooks, five restaurant brands, cookery schools, kitchenware ranges and numerous apps. Worth an estimated £150million globally, Oliver's stable of brands are respected throughout the world, and the attachment of the Jamie Oliver brand to a venue or product inspires confidence and seldom fails to generate a high level of interest. So what can food brands learn from this success?
A pukka story of brand success
More than most, a large part of the Jamie Oliver brand's success is down to the public personality of the man behind it. Since the late-90's, Oliver has polarised cookery show audiences with his distinctive cheeky 'pukka' style. But even those who disliked the man on an idiomatic level couldn't fail to acknowledge his flair and reliability in the kitchen. On top of that, this personality has ensured that he has garnered much attention – key to brand building – and as the Jamie Oliver website  proudly states, "He is one of the world's best-loved television personalities and one of Britain's most famous exports."
But what is it specifically about the man that has been carried through into his branding that has worked so worked so phenomenally? The following are some of the main 'personality' traits presence in both Jamie Oliver's screen presence and his wider brand:
Down to earth accessibility – Jamie Oliver is an everyman that most people can relate to. Part of his appeal comes from the fact that he comes across as one of the people, rather than being some sort of glamorous larger than life chef that ordinary folk couldn't hope to emulate. This down to earth appeal is present across his brands, and helps to make his products and restaurants seem more accessible.
Reliability – Whether you're dining at a restaurant, following a recipe from a book or buying a piece of cookware, you want to know that you can rely on it. Oliver comes across as a safe pair of hands, and this bleeds through into the familiarity of all his brands.
Passion – Like him or loathe him, there's no denying that Jamie Oliver comes across as being incredibly passionate about food. Passion is an integral part of any brand story, and without it your brand may come across as lacking substance and meat. Food-related businesses, and indeed businesses of any kind, would do well to ensure that they convey passion in their marketing output by inspiring it in their copywriters, who will then pass that enthusiasm on to customers.
Not so pukka
The Jamie Oliver story is not entirely one of consistent success though. Earlier this year several of his Union Jack restaurants closed following poor reviews and an apparent revolt against high prices. More recently, in April, The Jamie at Home brand of cookware ceased trading due to disappointing sales, while the JME brand closed last year amid criticism that, "the launch of a brand that boasted high prices for basic ingredients at a time of economic downturn had been commercial madness," according to the Telegraph.
While these closures no doubt have many factors behind them and may well be a result in part of the overall economic atmosphere, it is also possible that they were influenced by deviations from the Jamie Oliver brand's core values. By charging high prices for meals or ingredients, it could be that this reality did not sit well with the preconception of the brand as being accessible, and therefore turned away a sizeable portion of potential customers.
Similarly, a string of bad reviews at the Union Jack restaurants were at odds with the preconception of reliability. The lesson here? After building a distinctive and respected food brand, don't rock the gravy boat by doing things that people don't expect.
Is your brand craving a taste of success?
Despite these setbacks, it's safe to say that the Jamie Oliver brand isn't going anywhere soon. Restaurant and cookery brands can certainly learn from its successes, while they would also be prudent to be mindful of its failures.
If you need help 'selling the sizzle' with your brand story, get in touch with Big Star Copywriting for a friendly chat.