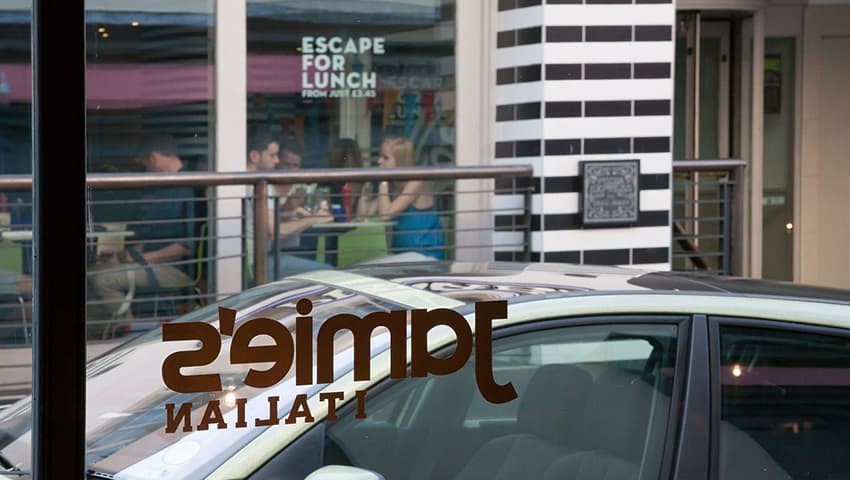 Jamie Oliver's cookbook 5 Ingredients has recently made it onto the shortlist of titles for the British Book Awards. The self-styled cheeky chirpy Essex lad has secured his seat at the publishing top table alongside authors including JK Rowling and Philip Pullman. But his stellar performance in publishing is literally just one chapter in the mega success story that is the Jamie Oliver brand.
Worth an estimated £240 million globally, the chef's stable of brands are respected throughout the world. The attachment of his brand to a product or venture inspires confidence and seldom fails to generate a high level of interest.
And although his restaurant chain came crashing down around his ears last year when it went into receivership, the rest of the Jamie Oliver empire is in rude health. In fact, branding agency Pearlfisher has recently developed a new brand identity, which now uses the strapline 'Keep It Simple' for products that sell in mainstream retailers and 'Get Inspired' for products that retail in department stores and independent cook shops.
It's with this rebranding and messaging that we can start to understand the secret sauce behind his meteoric successes. But before we deconstruct the Oliver brand story, it's important to understand what we're deconstructing. You've probably heard a lot about brand storytelling. But what do we actually mean?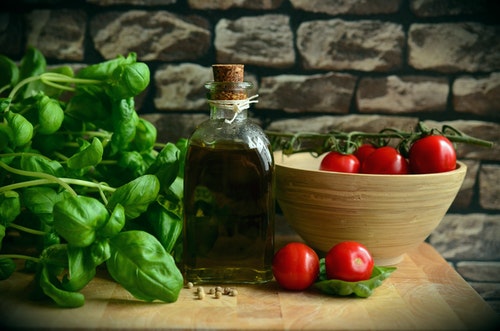 1. Tap into primary emotions and food memories
The most effective marketing connects with emotions. Your audience may forget what you say but they won't forget how you made them feel (emotions drive purchases more than logic). Oliver connects with our primary emotions and food memories in everything he does.
Ever since he burst onto our screens as The Naked Chef back in 1999, he has been single-handedly driving the narrative behind his brand story.
There is a big team behind the Jamie Oliver brand but from the outside looking in this is the story of a family man making it easier for every other family up and down the country to get inspired and cook simple, healthy, affordable food that brings people together. It's this story which resonates with the food stories of our everyday lives and the way we eat. The lesson here? Match the needs, hopes, wants and desires of your audience with your brand story so that customers feel a real emotional connection with your brand.
2. Be passionate
Like him or loathe him, there's no denying that Jamie Oliver comes across as being incredibly passionate about food.
Passion is an integral part of any brand story, and without it your brand may come across as lacking substance. Food-related businesses, and indeed businesses of any kind, would do well to ensure that they convey passion in their marketing output by inspiring it in their food copywriters, who will then pass that enthusiasm on to customers.
More than most, a large part of the Jamie Oliver brand's success is down to the public personality of the man behind it. Since the late-90's, Oliver has polarised cookery show audiences with his distinctive cheeky 'pukka' style. But even those who disliked the man on an idiomatic level couldn't fail to acknowledge his flair and reliability in the kitchen. On top of that, this personality has ensured that he has garnered much attention – key to brand building.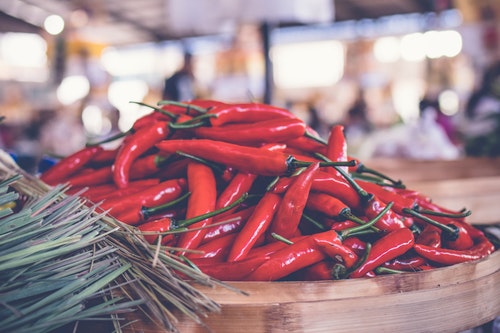 3. Build trust
Jamie Oliver has maintained a down to earth accessibility over the decades. Oliver is an everyman that most people can relate to. Part of his appeal comes from the fact that he comes across as one of the people, rather than being some sort of glamorous larger than life chef that ordinary folk couldn't hope to emulate. This down to earth appeal is present across his brands, and helps to make his products seem more accessible.
Whether you're following a recipe from a book or buying a piece of cookware, you want to know that you can rely on it. Oliver comes across as a safe pair of hands, and this bleeds through into the familiarity of all his brands.
Talk to us about our brand story service >>
4. Help customers achieve their aspirations
Make your customer the protagonist in the story. As we mentioned earlier, Jamie Oliver has used 'Get Inspired' to rebrand products that sell in department stores and independent cook shops and 'Keep It Simple' to rebrand products sold by mainstream retailers. By simplifying cooking and making it accessible, Oliver is making aspirational home cooks the hero.
Oliver has two websites: jamieoliver.com, which has 5 content sections: Recipes, Learn, Health, Video and Shop. There's nothing about the Jamie Oliver Group here – it's all about the business of helping and equipping his audience to be food heroes.
When you visit jamieolivergroup.com you'll find a personal statement from the chef: "My team truly believes you can be creative in the world of food and have a social purpose – helping the general public find solutions to barriers around cooking, shopping and eating better." This is the arc of the complete Jamie Oliver brand story.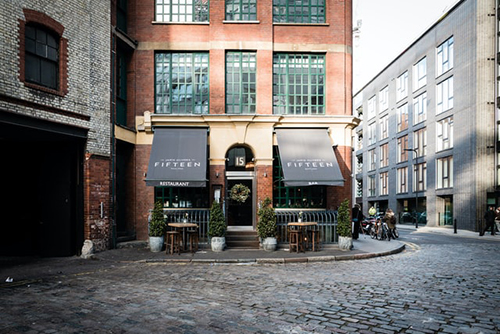 5. Show that you want to give back
Jamie Oliver has spent years and years campaigning and proving that his efforts are making an impact. From campaigning for healthier school dinners to lobbying the UK government to introduce a sugar tax to pop up cookery classes, Jamie Oliver's message has been consistently simple – everything he does has a social purpose running through it.
In fact, Oliver's campaign to reduce childhood obesity by 50% within a decade is now informing all business decisions. The Group is knitting all of the issues that it campaigns on into the fabric of the business and Oliver is busy turning his empire into an ethical B Corporation which gives equal weight to people, planet and profit.
You may not have a global platform to get your values across, but it's important to think about how you can use content to show that you care about something more than financial gain.
Not so pukka
As we mentioned earlier, the Jamie Oliver brand story is not entirely one of consistent success.
In 2019, Oliver closed 22 of his 25 restaurants, including all but one of Jamie's Italian, along with Barbecoa and Fifteen London. A few years ago, he also closed several of his Union Jack restaurants following poor reviews and an apparent revolt against high prices. The Jamie at Home brand of cookware ceased trading due to disappointing sales and the JME brand also closed amid criticism that the price for basic ingredients was too high.
While these closures no doubt have many factors behind them and may well be a result in part of the overall economic atmosphere, it is also possible that they were influenced by deviations from the Jamie Oliver brand's core values. By charging high prices for meals or ingredients, it could be that this reality did not sit well with the preconception of the brand as being accessible, and therefore turned away a sizeable portion of potential customers.
Similarly, a string of bad reviews at the Union Jack restaurants were at odds with the preconception of reliability. The lesson here? After building a distinctive and respected food brand, don't rock the gravy boat by doing things that people don't expect.
Despite these setbacks, it's safe to say that the Jamie Oliver brand isn't going anywhere soon. Cookery brands can certainly learn from its successes, while they would also be prudent to be mindful of its failures.
Sharing your brand story
Every brand has a story. Your business may not have the global reach of the Jamie Oliver brand, but small can also be beautiful. You need to be able to talk about your food brand in a way that stands out from the millions of other products on the shelf. Marketing and product quality is no longer enough.
If you started making chocolate brownies in your galley kitchen, share your story. If you are using a secret recipe passed down through the generations in your family, share your story. If you are an ethical business that supports good things or you donate part of your profits, share your story.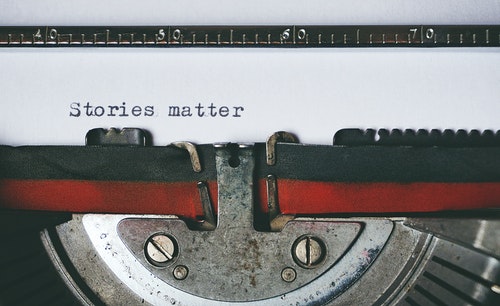 Here are a few questions to think about:
Which emotions do you want to evoke when your customers interact with your brand?
What do your customers truly need from you beyond your product?
What do you want to be remembered for?
What does your business stand for?
Make your customer the protagonist of the story, help them achieve their aspirations, be passionate about what you do, build trust and show that you want to give back.
You can build a narrative on your website products page or on your 'who we are' page. You can tell a story in your next blog, social media post, video or podcast. You can pay to tell your story in promotional features or via social media campaigns.
Finally … thank you, Jamie
As we were writing this blog post the Covid-19 crisis started to escalate. Jamie Oliver is now back on our screens with a daily TV show, Keep Cooking and Carry On. He is teaching people how to cook emergency recipes with the ingredients they have in the store cupboard to help keep the nation fed. Thank you, Jamie.
What next?
How does your business get your brand story across in the content you share? Let us know in the Comments section below.
Editor's Note: This post was originally published in May 2015 but has since been completely updated so it stays relevant, accurate and valuable to our readers.