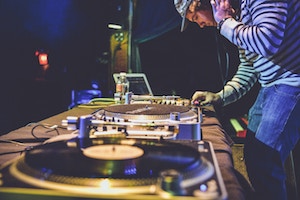 In the spirit of effective content curation, we've trawled the net to bring you our list of the best resources out there to help you curate content more effectively.
What is content curation?
First, do you understand the differences between content creation and curation? If not, here's a great intro from Hootsuite. https://blog.hootsuite.com/beginners-guide-to-content-curation/
Pulling together content that is interesting and relevant and then explaining to your reader why you find it interesting and relevant is the key to success.https://www.bigstarcopywriting.com/blog/content-strategy/content-curation-beat-web-copywriter-blues/
Neal Shaffer discusses how the top new sites all have a very heavy curation angle; sites such as Reddit are mostly curating other people's content. https://nealschaffer.com/value-content-curation-curata-podcast-ep-108/
How can curating content contribute towards increasing your site traffic by 142%? https://www.bigstarcopywriting.com/blog/copywriting/insurance-content-marketing/
Why add it to your marketing mix?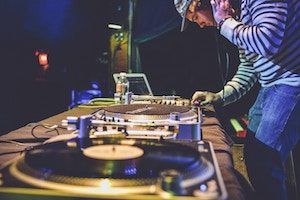 Not sure why you should add curation to your marketing mix? This infographic from Curata outlines seven benefits for your business. http://www.curata.com/blog/content-curation-the-biggest-benefits-infographic/
"Think of it as the silver bullet in your arsenal of meeting content demands." https://neilpatel.com/blog/content-marketing-strategies-to-skyrocket-growth/
The Content Marketing Institute states that 67% of marketers cite a small team as a roadblock to developing a full-scale content marketing strategy. But carefully curating content can keep your feed fresh and full without draining resources. https://contentmarketinginstitute.com/2018/06/tools-content-curation/
Getting curation right can grow your followers and, more importantly, develop worthwhile relationships. Here are three effective strategies to help you do it right. https://contentmarketinginstitute.com/2016/04/content-curation-strategies/
Curata place content curation as the foundation stone of any content marketing strategy in their content marketing pyramid It should be low effort and often. Does it support your marketing strategy? http://ht.ly/dBfd50jfgwq?fbclid=IwAR0slIr4IT48Gq3NEaUGRTgBnXmA457H6D8mbCDiinoxJaUB09j4NEhZkUUDoes
Tips and tricks for better results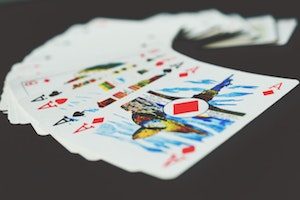 Truly great content always starts with a good brief. Here's a useful blog from the Content Marketing Institute on how to hone your brief, so everyone shares the same goals and expectations. https://contentmarketinginstitute.com/2018/10/write-creative-brief/
Are your social media feeds little more than a link dump? It's amazing how many big brands are still getting their curation wrong, as highlighted in this article from Sprout Social. https://sproutsocial.com/insights/content-curation-guide/
You might be sharing curated content already on your feeds. But do you know how to then target those people who click the links? Here are two ways you can do it from Social Media Examiner. https://www.socialmediaexaminer.com/how-to-retarget-people-who-click-on-curated-content/
What's the best way to maximise value when you share content on your social media channels? Don't forget to add a useful insight, highlight relevant sections, or introduce it rather than just clicking to share. https://buzzsumo.com/blog/content-curation/?utm_source=Intercom&utm_medium=Email&utm_campaign=Content_Curation&utm_content=All_New_Users
Good curation is about posting what your audience wants to see. Check your stats – if you see a 35% increase in engagement when you post a video, focus on curating video posts. https://coschedule.com/blog/content-curation-guide/
Wondering how curating content can help you to engage with your audience? ConstantContact give you four good reasons to put some effort into it. https://blogs.constantcontact.com/use-content-curation/
Successful content curation in three steps? Awareness. Refinement. Distribution. https://sumo.com
Distilling information into bitesize chunks. Aggregating stories. Taking survey results. Putting together a roundup of news and views. Do you use all these tactics (and more) outlined in this article by Search Engine Journal? https://www.searchenginejournal.com/how-to-do-content-curation-for-seo-your-starter-guide/274167/
Saving time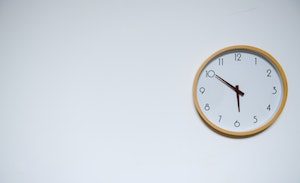 The average Facebook user creates 90 pieces of content a month according to Blog2Social. Can you keep up with that amount? https://www.blog2social.com/en/blog/content-curation-blog-and-social-media-marketing/
There's never enough time – so these hacks from Neil Patel, which could cut your curating time in half, are well worth a five-minute read. https://neilpatel.com/blog/time-saving-content-curation-hacks/
Creating quality content takes time and inspiration. Supplementing original content with carefully curated content is just one way that ProBlogger suggests to get more content for your blog. https://problogger.com/how-to-get-more-content-for-your-blog/
Here's a quick guide on how to curate a week's worth of content in 15 minutes or less from Social Animal – a tool that helps you find content that's related to what you do. https://blog.socialanimal.com/how-to-curate-a-weeks-worth-of-content-in-15-minutes-or-less/
How to find content to share
Stuck for blog ideas? This blog post idea generator from Digital Marketer will help you come up with titles that are relevant to your business and audience. https://www.digitalmarketer.com/blog/blog-post-ideas/
Want to know how to curate content that breaks through the information clutter? Here are some wise words from the Content Marketing Institute. https://contentmarketinginstitute.com/2018/01/curate-content-pro-lessons/
Is curation part of your content planning but you're finding it hard to identify decent content to share? Here are 70+ places to try from @buffer's blog: Or where can you recommend? https://blog.bufferapp.com/content-curation-sources
Facebook Collections can help you identify trending content that's worth sharing. Here's a handy explanation on how to use it from Social Media Examiner https://www.socialmediaexaminer.com/how-to-use-facebook-collections-to-manage-curated-content/
The most effective tools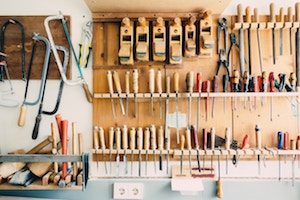 Do you agree that these are the best curation tools out there in 2018? Or what's on your list for 2019? https://www.digitalinformationworld.com/2018/02/15-best-content-curation-tools-you-can.html
Looking for websites that can help make your planning easier? Content Marketing Institute lists 14 sites to try. https://digitalmarketinginstitute.com/en-gb/blog/2017-08-11-why-content-curation-rules-social
What next?
If you'd like to talk about effective content creation and curation, give us a ring on 01803 865025 or send us an email.