Ok, so 'content is king' has become a huge cliché. But we need good clichés, especially when they're true.
"The reason that clichés become clichés is that they are the hammers and screwdrivers in the toolbox of communication."
― Terry Pratchett
Thanks, Terry. We miss you.
Content is king.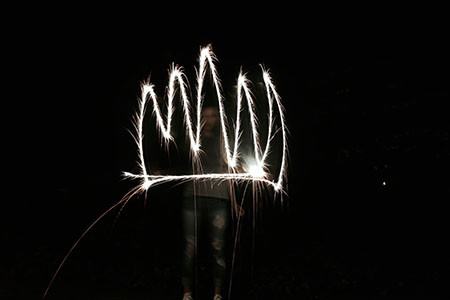 It's also the kingdom and the essential means of all marketing. Without it, there's no communication and without that, there's zero chance of business growth and an almost certain likelihood of shrinkage.
In the battle to take the throne, brands are ramping up investment in content creation. We don't want you to get left behind.
Consider this a 7 step content marketing challenge
The reasons why content should be top of your agenda are varied and numerable. Here I've tried to narrow it down to 7 essential things to consider – so you can hopefully accept the content marketing challenge and start to position your brand in the right way, at the right time and in the right place. Ready?
1. Google is mainly interested in quality content
Google's level of sophistication is immense and growing all the time. This is continually reflected in SERPS. Some of the old rules of SEO are still (kind of) valid but it seems that these days the top 10 results are showing a different set of rules at play:
Research from Neil Patel has shown that traditional SEO techniques such as keywords within the URL are no longer as powerful.
Google is much more interested in well-written content – as if we needed to tell you that.
Google, thanks to its use of sophisticated understanding of language, is now more accurate at getting good answers to searcher's questions. Your content needs to send the right SEO signals on quality and relevancy that it answers the search query.
There are about 200 ranking factors for SERPS, and of these most leading brands will use around 40. SEO still matters and best practice is still worth following. But Neil Patel's research shows that the sands are still shifting towards good content as the main factor in search engine success. This has always been Google's aim, but they are now much better at this than ever before.
The ability of strings of code to understand language was always limited to isolated sentences, rather than whole sections of language. But this changed a couple of years ago when Google made a breakthrough with its Parsey McParseface software which enabled the search giant to understand much larger portions of language.
At the time Google claimed 94% accuracy (and counting). Knowing that Google's forensic understanding of language is much more holistic means that any lazy content strategy can quite rightly be consigned to history.
So for organic content, expect an 'SEO arms race' focussed on really useful, timely, well-written content.
2. It's all about being in the moment
"80% of success is showing up."
– Woody Allen
You need to show up during customers micro-moments on all platforms and all types of content from blogs to apps to social media to email and review sites. This is how consumers now behave. Google's extensive research into micro-moments confirms this.
And here's the thing – brands that show up, in a timely, sensitive manner on all platforms make a better impression. Research by Marketing Insider Group and Onespot discovered that almost 50% of consumers won't engage with a brand that doesn't provide content mapped to their interests and needs. When you consider how understanding your customer is at the heart of your brand, getting this right is the difference between success and failure.
Content increases traffic and it increases conversions. Fact.
Regular, consistent content is needed to keep existing customers engaged with your brand and you need content for your social media accounts, blog and email marketing. All marketing people know this, but what about some stats? Here you go:
Content can increase sales by 20% in 12 months – Big Star Copywriting case study
In Backlinko's experience freshening up and republishing outdated blog posts with new content and images can boost web traffic by up 112%
Landing page content can increase leads by 55% according to HubSpot.
Your brand needs to be elevated, else it will sink.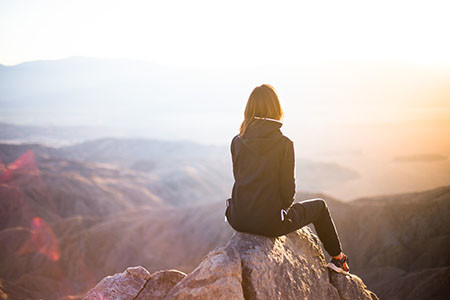 Within the Google research on micro-moments, it found that some brands were absent when consumers needed them when they were on the go and using their mobiles. The best brands were not showing up nearly 25% of the time and the worst only showed up around 7% of the time – thus revealing a massive opportunity for brands willing to create the content consumers really need – across all devices and platforms. Don't forget about keeping your business blog and web pages fresh too.
When you consider that the top goal for content marketing (at 77%) is brand awareness according to research by the Content Marketing Institute – you won't want your competitors to steal the limelight.
You need to grab the long tail
You need to target long tail keywords. As Google evolves, it's easier for people to type in phrases that include much more specific requests. And because searchers are being more specific and intentional, rather than just browsing, then long tail keywords often convert better. When you think that around 70% of searches are long tail according to Moz, using these keywords is a powerful way to attract visitors to your site through content that closely matches their search intent.
Backlinks, baby
Backlinks matter. In fact according to Authority Hacker backlinks are still the number #1 SEO technique.
Ok, but backlinks are easy to get right? Right. But it's no good using a dodgy links registry – they haven't worked for years. It's more about having high authority sites publish your good quality content. It's as simple as that. The authority of sites that link to yours will either amplify or reduce your own ranking with Google.
Your readers are your best pollinators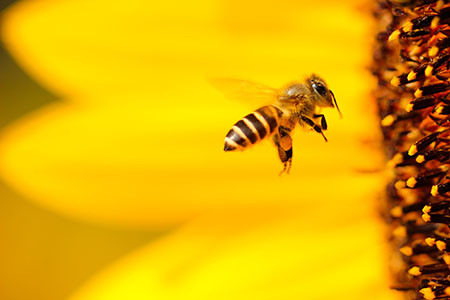 People will always want to share great content that they think their friends and followers will want to see. Producing quality content that people want to share can also help you rank better in a roundabout way. It's not as straightforward as getting more links. But, the more an article is shared, the more exposure it gets and the more likely it will get onto the radar of influential authority websites that will link back.
That's enough for now
I daresay if your brand has been behind the curve with its content, the 7 points above will no doubt be a challenge to get your head (and your marketing strategy) around. Adjust, get real about your content and (above all else) create a content marketing strategy that is going to make you a king (or queen) of content.
Need help with your content? Have we just traumatised you? Give us a call on 01803 865025 or drop us a line – we know how to make you feel better.
Editor's Note: This post was originally published in March 2017 but has since been completely updated so it stays relevant, accurate and valuable to our readers.