A recording artist like Kate Bush knows her audience. She'll experiment, challenge and push boundaries with each new release. But her fans know that her distinct voice, artistry and sound mean that every album is unmistakably Kate.
When you think about it, content marketing is no different really. Your business establishes its own distinct voice and produces consistently high quality output that meets the needs of your audience and becomes synonymous with your brand.
What could go wrong? Well, lots. Every day millions of blog posts, social media posts, emails etc slosh about the web unread, unshared and pretty much unloved. This is usually because the same content marketing mistakes are being repeated again and again and articles never get in front of the right people.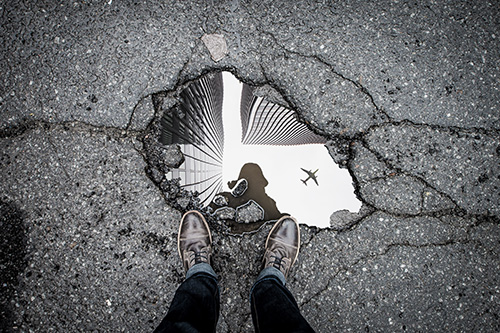 We don't want this to happen to you.
As a business owner you'll want to make sure that the content you produce works hard for your brand. So whether you're looking to jumpstart your business with valuable content, or have been at it for a while, it's always helpful to have a list of the mistakes you should avoid.
Here are 5 strategic potholes that can quickly make your content marketing a bumpy ride
1. No clear plan
The list of businesses that just start writing stuff without having a well-crafted plan is long. This is one of the most common mistakes. So, before you write anything, you'll need to think about:
Audience – what types of people you are writing for? Use Facebook Audience Insights, Google Ads Audience Insight, any customer data you collect and social media insights to find out more about existing customers and reach new audiences.
Goals – What do you want to achieve? Your objectives could include:
Amplifying a campaign or product launch
Cultivating an influencer network and improving brand advocacy
Driving more traffic to your website
Increasing leads and conversions
Boosting engagement ratios
Reaching a new market
Improving brand awareness and sharing your story
Establishing brand authority
Brand voice – What tone of voice and style will you use? If you haven't already got one, it's worth creating a quick tone of voice / style guide so that all written communications convey a consistent brand voice. Here are a few questions to consider:
Who is your core audience?
What qualities and messages you wish the copy to convey about your brand?
What kind of language should be used?
Details of specific words that should or should not be used throughout the copy
How should content be formatted?
Topics – what topics do readers want to read about? Working out which topics you are going to write about can be real headache. Lots of businesses brainstorm around the office for ideas for blog posts and then go with their instincts on what to write. Worst still they just write about stuff they enjoy writing about (but is of no real value to their audience). This is a really common mistake.You need to write about topics that are relevant and useful for your customers and visitor base. Using a free tool like BuzzSumo can help you discover content ideas based on the top performing articles and blogs around the web. Most content is drawn from the same ideas well. So, you'll need to work out how to write about a topic in a fresh engaging way.
"Speak to your audience about what's in their heart" – Jonathan Lister
2. The content needle gets stuck on blog posts
Content is King but blog posts aren't the only heir apparent.
Thinking that blog posts are the 'be all' and 'end all' of content marketing is again one of the most common mistakes. Sure, you need to be keeping your blog fresh but content can mean anything that communicates a message. It can be in written, audible or visual form so here are some other types that you should be thinking about:
Website pages
Whitepaper
Ebooks
Case studies
How-to guides
Videos
Podcasts
Social media posts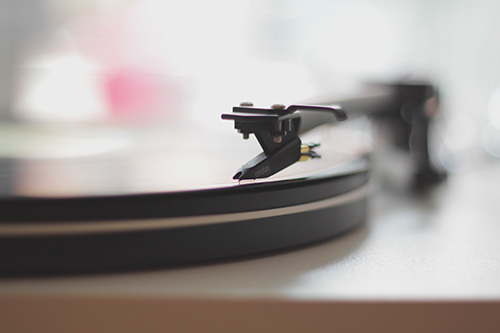 3. The first person who sticks their hand up gets to do the writing
This could be you or a reluctant volunteer who takes on the job because there's no-one else to do it. Some people make great account managers but lousy writers. Some people are lousy account managers but great writers. If writing's not your thing then you'll probably give it a go and eventually just give up.
It's usually best to leave the writing to the writers who are able to give the commitment and persistence you need to make a success of your content marketing. Your content needs to be top notch so if you haven't got the budget to take on someone in house, then your other option is to outsource the work to make sure that everything is produced to the standards that your readers expect.
find out how your content marketing compares with the competition >>
4. No measurement framework
We've gone full circle here. Our first mistake was having no clear plan, which usually means your business doesn't have a clear idea either about what you want your content to achieve. If you haven't set any goals then you are probably making another big mistake by not monitoring and measuring how your content is doing. Content marketing is an investment and it's one of your most marketing powerful tools so you need to work out what works well and whether you need to try something new.
There are tools to help you make sense of the results you're seeing (or not), including…
Google Analytics – will give you basic data on your website traffic which helps you work out your most popular pages and articles (and obviously least popular), bounce rates and dwell time etc.
Social media publishing tools – using tools like Buffer or Zoho Social will give valuable insight on those all-important reach and engagement metrics.
Native tools – Twitter Analytics and Facebook Analytics will help you measure and boost activity on the platforms and learn how to make your posts more successful.
5. Being too 'salesy'
We don't doubt that your business is the best thing since sliced bread. But your readers aren't visiting your site, reading your posts, following you on social or signing up for emails just to find out what great salespeople you are (again).
Readers want to be educated, entertained and learn about how to get the best out of your products and services. They will want to know how it all works for them – not you. They'll be looking for solutions to their problems and they will want useful information to make informed decisions. Effective content marketing should be about the art of persuasion not the art of the sale.
To sum up…
The important thing for any business is to be alert to the some of the most common mistakes that businesses make. If you stick to the plan, know who you're writing for, produce quality content that your customers care about, avoid being too 'salesy' and figure out the best way to make sense of the results you are seeing then you will avoid the potholes that can quickly make your content marketing a bumpy ride. The list of mistakes is long and we've just covered 5 strategic errors that could derail your efforts. What do you find most frustrating? Leave a comment below and let us know!
Want to talk about making content marketing work for your business? Give us a call on 01803 865025 or drop us a line.