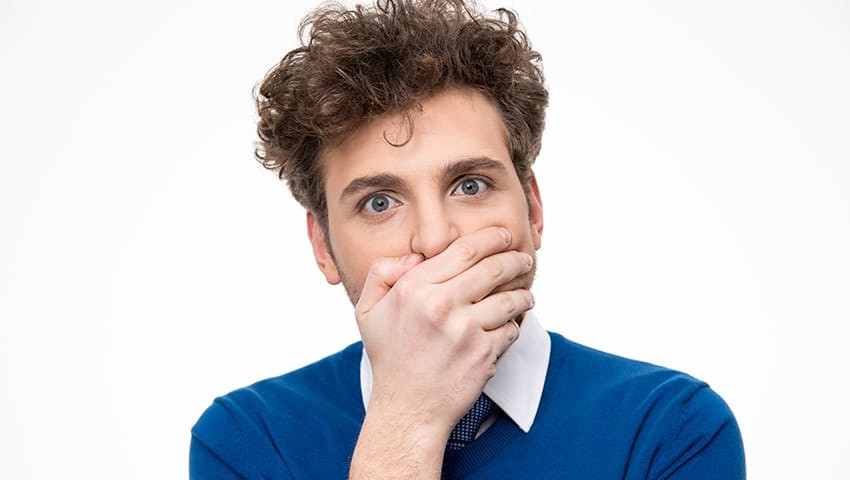 A strong digital presence across all channels encourages communication, drives up responses and boosts sales. A study by Sagence reported that customers who engage with brands across all channels spend 4% more than those that don't.  A large part of this approach is down to publishing content with consistency and regularity – so that you get your message across in a world that is most definitely content hungry. Yet still, there are bosses out there who have yet to be convinced of the benefits of content marketing, or who are simply not getting the right results from their online content and have lost faith in its ability to generate a good ROI.
So how do you persuade the person who controls the budget to spend money on good quality content? Here are five (and a half) reasons that should convince your boss that your business needs content marketing.
1. Explain the benefits properly
If your boss doesn't understand how the various elements of content marketing work, don't be surprised when they won't give you a budget. Demonstrate the value it'll add to your business through increased traffic, and how a cohesive approach to content marketing means greater conversions. It also reinforces the bond with your customers, boosting brand loyalty.
2. Do your research
Just like any proposal, you'll need to back up your argument with convincing data. Use external evidence (that's been properly fact-checked), and produce convincing marketing metrics such as:
How good content increases the amount of time spent on your site by the customer (reducing bounce rates)
How it attracts new traffic that filters down and converts into sales
How you can link on and off-line marketing and increase campaign effectiveness
How it can improve your revenue
To be convincing, your argument shouldn't just be a case of pointing at a successful competitor and saying: "Well, it worked for them…" Your boss needs to see how it will work for you. Marketing metrics are great, but they need to demonstrate a calculable benefit for your boss and the business. So, pick your metrics carefully, and present relevant, accurate data.
Here's some data to help you get started:
According to Inc.com 70% of consumers prefer to learn about products through good content
68% of customers read blog and social content from brands they are interested in
Kraft Foods reported that their content marketing was 400% more effective than targeted advertising
You might also want to check out our case studies with Dragon's Den heroes minicabit and leading insurance company Park Insurance to find more evidence of how effective content marketing is.
3. What is the competition doing?
How the competition is performing is relevant to your marketing decisions. But what you don't want to do is copy verbatim what other businesses are doing. Their marketing strategy may not suit your business' goals, aspirations, or target audience. So include competitive analysis in your proposal, and if necessary cherry-pick the good bits. But show how your content marketing proposal will generate better – not equal – results to those of your rivals.
4. Recognise your company's goals
Make sure your content marketing proposal aligns with the company's existing goals and ethos. Find out what your boss wants to achieve, and show them how content marketing could help them. For example, if greater brand awareness among a younger demographic is the key goal, show how content marketing that includes video content or utilises social media platforms would reach out to that specific target audience. If they're looking for greater lead generation for the sales team, demonstrate how a targeted email campaign could create warm leads.
5. Be ready to deal with objections
Your boss will throw objections back at you, and top of the list will be cost. You have two options here: if you have the in-house talent to create good content then it's not going to cost your boss anything in additional costs, which is perhaps the ultimate ROI. If you do need to outsource, then showcase how costs can be kept down by a carefully orchestrated and targeted content creation brief. In fact, the more precise the brief, the better content writers like it and the less time it will take.
Another argument is that content creation 'gives too much information away'. However, the only way to build brand loyalty and increase traffic (and conversions) is to develop a trusted identity for your business. Providing information through guest blogging and other article-based content gives your business authority and tells customers you can be trusted.
5 ½. Don't forget your non-human audience…
SEO is still important, and now the search engines are looking for relevant, authoritative, and informative content, and not just keyword-stuffed sales fluff. To get a good spot on Google, you need to be producing content that really delivers. And it needs to be fresh, too. Leave old content up for too long, and you'll start to slide down the rankings, reducing the amount of traffic heading to your site. Regular updates for cornerstone content is a must as is evergreen or pillar content (e.g. content that is updated often with new information).
Present this information to your boss, and you'll get that increased content creation budget that could result in better returns, higher customer retention, and bigger profits.  It makes sense, you know it.  Your boss needs to know it too.
Questions about making content work for your business? Get in touch with the experts at Big Star today