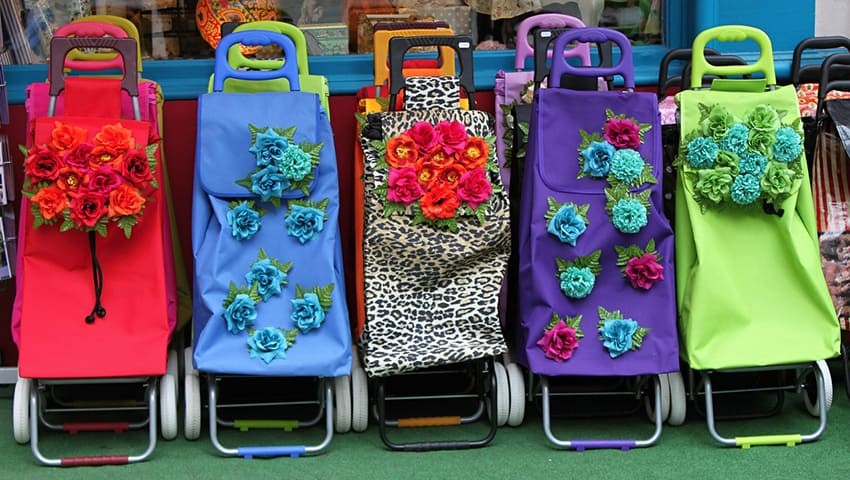 Today, if you're only promoting and selling your products directly through your website, you're potentially missing out on a large number of additional sales. One of the fastest growing sources for these additional sales is the Google Shopping platform and associated Product Listing Ads.
According to a recent Forbes article, Google Shopping ads currently constitute around 20% of paid-search clicks for online retail. This is predicted to rise to 30% by the end of the year. Online shoppers are, as ever, hungry for a bargain. Google's platform gives them the opportunity to find one quickly.
Google Shopping and Product Listing Ads provide online retailers of all sizes with the chance to reach casual online shoppers who are seeking the best deals. Product Listing Ads (or PLAs) can appear both as ads alongside the normal search results, and on the dedicated Google Shopping part of the platform, so they can be a powerful way of accessing new customers.
Here's our quick guide to using product copywriting to achieve Google Shopping success.
Setting up shop
If you haven't already got one, the first step towards getting your product listings in front of Google users is to set up a Google AdWords account. We won't get into the nuts and bolts of that here – you can find a helpful step-by-step guide on the Adwords Help section of Google's support website. If you've already got a presence on Google Shopping skip to the next section.
Once you've established your AdWords account, you can follow the below steps to quickly get started with Google Shopping.
Set up a Google Merchant Centre account and upload your product data to get your online inventory onto Google. This first step is crucial, as it's where Google will be sourcing your product information from.
Link your Merchant Centre account to your Adwords account. Details of how to do this are again included on the AdWords Help website here.
From within your Adwords dashboard, click the '+ campaign' button and then select the 'shopping' option.
Give your campaign a name and fill in the relevant details, including your bid and budget for the campaign. Specify the products that will be involved in your ad campaign, what countries you're targeting, and you're good to go.
How to create a killer Product Listing Ad campaign
In order for your Product Listing Ads to be a worthwhile investment, they need to be:
Found by the customers that are looking for them or are likely to buy them
Attractive enough for people to click through to your site
The first step to ensuring success then is to ensure that your product listings are optimised and up to date. You can find a comprehensive list of attributes to include here, but we'd like to focus on a few that you can leverage to significant advantage through the power of compelling product copywriting.
Product title
For such a small amount of words, the product title that you provide to Google has a surprising amount of influence over whether your products sell or languish in your warehouse.
When creating a title, you need to be conservative with your words and consider which ones are the most important. What will people most want to know about your product in the first instant that they consider it – the brand? The colour? The size?
Keep your title short but include as much detail as is possible and necessary within this space. You want web users to know at a glance exactly what your product is, and, if appropriate, any special reasons why they should want it more than similar products out there.
Keywords are also important factors within your product title, for both users and Google.
Use words in your title which are descriptive of the product itself, and which you think users will type into the search bar. According to CPC Strategy Google, "identifies terms in the title as more relevant depending on how far to the left they are, ie. the first keywords in the product title are weighted more." As western users tend to read from left to right, this also makes a lot of sense for capturing their attention as they quickly scan through the product listings in front of them.
Product description
To be effective, your product copywriting needs to be succinct, specific and compelling. You need to think about what users want to know and what they're less likely to care about.
Aside from including all relevant details about the product you should also include any benefits that it may provide. However as product descriptions are truncated substantially most times they appear in a product listing ad, you should aim to include everything important within the first sentence.
Keywords are once again important here, and these should also give you an idea as to what details are most relevant to include in your descriptions.
Detailed product attributes
For some products, such as clothes, shoes and furniture, you may need to specify a number of additional attributes. These allow Google and its users to quickly identify important information. These attributes include things like colour, size, material, pattern and intended age range.
For detailed product attributes, compelling product copywriting is of course not as important as is accurate, clear and succinct details, but having the keen eye for detail that a copywriter can bring is an advantage.
It should also be noted that it's important to ensure that your product type and product category attributes are accurate, or you may find that your ads are displayed to the entirely wrong people.
Is creative copywriting the missing ingredient in your Google campaigns?
There are of course a great many factors that will affect how successful your Google Shopping campaigns and Product Listing Ads are, not least the quality and originality of your products, but these copywriting tips should help you to maximise your results.