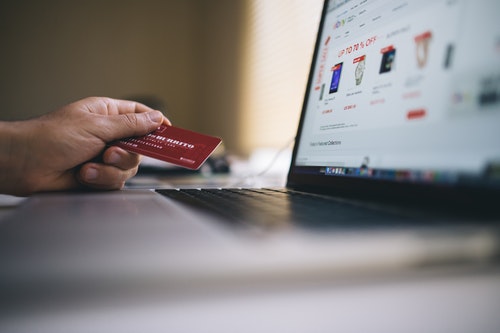 Product descriptions are the cornerstone of your ecommerce store. Done well, they can increase sales, improve your organic traffic and even reduce return rates. But what exactly does a great product description look like?
At Big Star, we've created product descriptions for some of the biggest names in retail over the past 15 years. We've also written (at length) about ecommerce SEO, fashion copywriting and how to craft a high-converting ecommerce email. Until now, however, we've never addressed one of the most fundamental but elusive questions: how long should a product description be? Here's our answer.
First, Let's take a look at what Google says on the matter
Google's guidelines for its (human) search evaluators state that pages should contain "a satisfying amount of high quality main content". Now, Google is notoriously cloak-and-dagger about the make-up of its algorithm, but the refusal to name a specific word count is not, in this case, deliberate obfuscation. By 'satisfying', Google means that page content should be long enough to give the visitor all the information they need to make an informed decision. No more, and no less. Safe to say, its algorithm will not be looking for a specific word count, either.
But what constitutes 'enough' product information? And how does a bot decide what is 'satisfying'?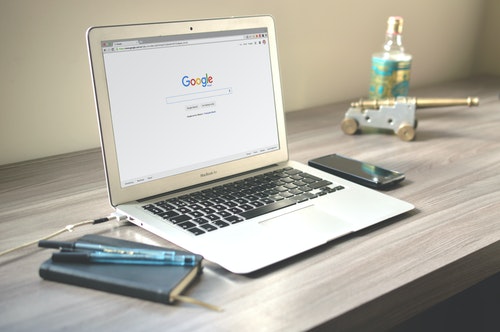 Are your products gathering digital dust? We can make them shine
Feed the algorithm and you'll feed your customers
Luckily for SEOs and product description writers, the content that increases conversions, decreases returns and builds your brand is the same content that improves your search engine position and boosts organic traffic. That's because, ultimately, search engines and shoppers want the same thing: a snag-free, informative experience that answers relevant questions and makes taking action easy.
Because bots can't see page layouts, they rely on your markup to interpret the usefulness of a page. Dividing a product page into clear, scannable sections is also great for the user. So, a product description that 'satisfies' both humans and bots should come made up of the following:
A descriptive but simple heading: 3 – 5 words
The page header gives bots an instant indication of a page's purpose, and shows your potential customers that they've come to the right place. Keep it short and sweet (e.g. Men's black cotton chinos) and use h1 markup to signal to search engines that this is the page's main topic.
Standfirst: 20 words
For our product description service, we generally write a "standfirst" of around 20 words. This is essentially a topline summary of the biggest benefit to the customer, that sits at the top of the page under the headline. We include the keyword in the opening line (for the bots).
Want to boost traffic to your online shop? We've got the words you need
An introductory paragraph: 50 – 100 words
SEO is now well into the era of mobile-first indexing, so the vital 'above the fold' area just got a hell of a lot smaller. We keep our product description introductions between 50 and 100 words, and focus on the product's key attributes (including the keyword) and benefits. This improves the mobile experience for shoppers by giving them key information with minimal scrolling, and provides another signal to bots as to the page's topic.
A bulleted list: 20 words
Bots like lists because they suggest a well-organised page, and humans like them because they're scannable. Keep it short and to the point (you can dive into more detail later) – we tend to keep lists to around 20 words when writing product descriptions for our clients.
Make sure every feature has an associated benefit, so customers can see exactly how a particular feature will meet their needs. It's hard to execute in a short list, but the best bullet points will address both customer problems and solutions.
For the bots, ensure your list is wrapped in ul and li tags (so they know it's a list).
In-depth product description: 300 + words
Your in-depth product description is an opportunity to provide search engines with more pointers that show how 'satisfying' (useful) your product page is. For your human readers, it's a chance to sell the benefits of the product, rather than just focussing on the features.
Done well, this part of your product description can bring the shopper closer to the 'in-store' experience and evoke the sense of being advised by an expert, friendly shop assistant. It enables shoppers to engage with your brand in a way that short paragraphs and lists do not. Tell them why the product is great (and make them like you at the same time).
To help with content ideas, research common questions related to your product and answer them in your descriptions. Also, take a look at the top ranking organic pages for your target keyword: what subheadings are they using? Make sure they're included in your product page, too, wrapped in h2 tags (so bots know it's a subheading).
In terms of length, if you've done a good job on your intro and bullet point sections, you can have free creative rein on your longer product descriptions. If your product is complex and requires a lot of explanation, don't be afraid to use 1,000 words to sell it. If you're selling a pair of shoes, neither bots or humans will thank you for writing a tome – keep it short and to the point.
On average, we find around 300 words of in-depth product description hits the spot for both SEO and consumers. However long your product descriptions are, remember to divide the page up into readable, scannable chunks divided by relevant subheadings. As well as providing SEO benefits, subheadings help users scan for the information they're after and are a great opportunity to highlight the killer benefits of your product.
Trying to hear your voice in a crowded room? We'll help you rise above the noise.
– Smart content strategy 
– Focused, on-brand writing
– SEO for growth 
The extras (and Schema markup)
Both search engines and shoppers respond positively to FAQs, Reviews and Awards. Reviews in particular have been shown to increase sales by an average of 18% (Revoo) and are an absolute must for any ecommerce business.
To make these valuable extras comprehensible to bots, you'll need to apply correct Schema markup. If you're familiar with Google Shopping feeds, you'll already be using some of the most important Schema properties for your products but check out the full list at Schema.org and get your developers on the case.
Images, while not contributing to content length (and so out of the scope of this article) are, of course, vital for successful ecommerce. The experts at BigCommerce have written an excellent and comprehensive guide to Ecommerce Photography if you'd like to learn more.
For your ecommerce store to really succeed, you need to pay attention to your product category pages. These give you the opportunity to optimise for more generic keywords and, because they showcase a range of options to searchers, can massively benefit your conversion rate.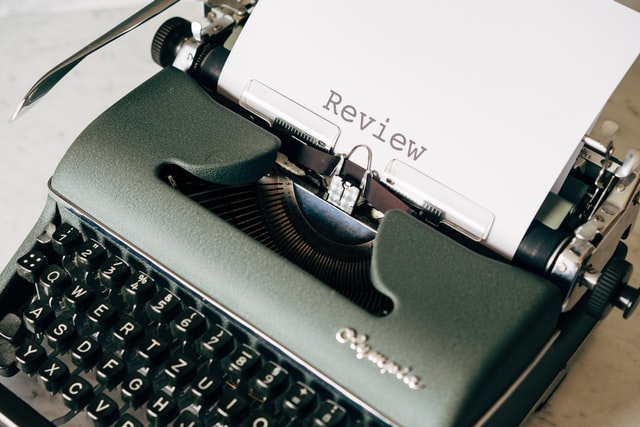 To sum up…
If you follow our guidelines your product descriptions will come in at around 370 words, comprising…
3-5 word heading
20 word "standfirst''
50-100 word introductory paragraph
300 + words of in-depth product description
…but the fact is, the perfect product description is as long as it needs to be. Always keep customer experience front of mind and remember, if you optimise for customers first then search engines will reward you, too.
What do you think?
What product description length works best for your business? Let us know in the Comments below. If you'd like help crafting the perfect content for your Ecommerce site, check out our product description writing service.
Find out what professional product copywriting can do for your sales. Give our experts a call on 01803 865025 or drop us a line.