Despite the meteoric rise of its cooler siblings, email marketing is going nowhere, and continues to provide businesses with a significantly higher ROI than any other marketing channel (Campaignmonitor).
With email, possibly more than any other marketing channel, the devil is in the detail. And timing is the most important detail of all.
Here, we break down exactly how often you should be emailing your list and why getting the balance right can be the difference between life and death (at least in email marketing terms).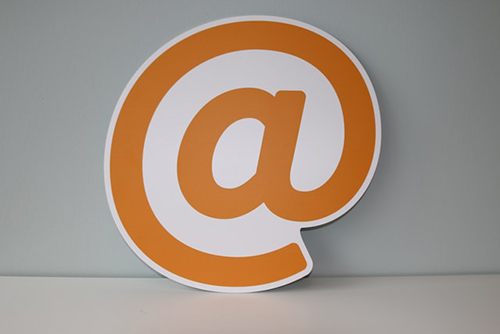 1. As soon as they sign up
With such a high ROI on email, getting people to sign up to your list is likely to be one of your business's KPIs, and you should certainly have it set as a conversion goal in Google Analytics.
Post-GDPR, any individual voluntarily providing their email address because they want to hear from you is a big deal.
You should treat them like royalty, and a carefully crafted Welcome Email is an essential first step.
According to data gathered by Invesp, 74% of people expect to receive a welcome email immediately after subscribing, and users who receive a welcome email show 33% more engagement with the brand
… yet over 50% of brands do not have welcome emails built into their email marketing strategy (MyEmma) Don't be shy. This person has actively requested to hear from your brand: so say hello!
Try including the following:
Ask them to add you to their whitelist/safe senders. This can make a whole heap of difference to your open rates
When we design welcome emails as part of our email marketing service, we always briefly explain the kind of emails (and regularity) they can expect from the sender. Setting expectations at this stage can help reduce unsubscribes or spam complaints later; it can even (done properly) get the subscriber excited about receiving your content
Say Thank You with a freebie. Chances are you've hooked your subscriber with a lead magnet but, if they've come to you with no carrot-dangling, then giving them something of value just because is a powerful way to win their friendship
Give them what you promised. If you have offered a free download, voucher code or other goodie in return for their email address then give it to them. Don't try and make them jump through more hoops or they'll be clicking 'unsubscribe' faster than you can say "user experience".
2. One day after the Welcome Email
Don't wait too long between the Welcome email and your first newsletter. In fact, send it the next day. Inboxes are crowded places and online audiences have desperately short attention spans. Even if you called it a monthly newsletter, if you wait an actual month before communicating again your subscriber is likely to have forgotten who you are.
Your first newsletter should be a show-stopper. Gather your best performing content and put it together (not sure how to choose? Read our article on content marketing analytics). Once you've selected your content, follow our top tips for best results:
1. Keep it short. The top performing newsletters are brief and to the point. Always, always test your newsletter on a mobile device. How much scrolling are you asking people to do?
2. Don't talk about yourself (too much). The best newsletters are 90% educational and 10% promotional. As with all successful content marketing, your emails should contain genuinely useful stuff that will resonate with your audience. What problems can you solve for them?
3. Don't overwhelm readers with multiple Calls to Action. Just pick one, really important action you want them to take, and give it pride of place. Too many different CTAs dilute your messaging and can look overly salesy.
4. Keep your subject lines short and snappy. The experts at MailChimp recommend a maximum of 60 characters / 9 words, we've seen the best open rates with even shorter subject lines of fewer than 40 characters.
5. Including an emoji in your subject line can increase open rates BUT make sure it fits with your brand tone of voice and is appropriate to your audience. Like hashtags, emojis should be used with caution – if they don't add anything useful to your message then leave them out.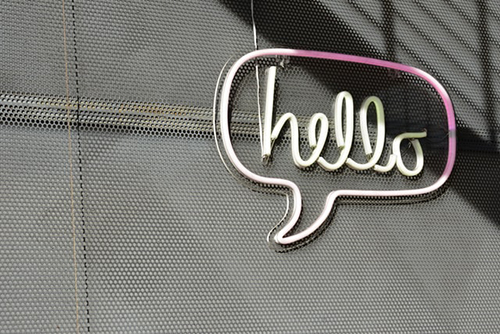 Ask us about our email copywriting service >>
3. When you said you would
Remember the amazing Welcome email where you set expectations for your new subscriber? Now you have to honour those expectations.
Despite their phenomenal ROI (yes, we will keep mentioning that), company mailshots always seem to take a backseat.
Usually, one luckless individual is responsible for 'putting it together'- a task which, they'll quickly discover, requires increasingly aggressive chasing of colleagues (who roll their eyes hilariously at the word 'newsletter') and eventually writing the damn thing themselves. When it's sent out, all the colleagues who rolled their eyes will pick holes in it.
Businesses need to start taking their mailouts seriously. This can mean outsourcing to an email copywriting service, or allocating enough resources to your team to produce quality, timely emails that arrive in subscribers' inboxes exactly when you said they would.
And this brings us to the main crux of this article. Once you've sent your amazing Welcome email and your show-stopping first email, how frequently should you be sending out your emails?
Research from the US found that 69% of all unsubscribes are a result of 'too many emails from individual senders' (HubSpot).
Clearly, frequency is an issue. But the 'how much is too much?' question doesn't have a simple answer. Here at Big Star, we make recommendations for email frequency based on the following:
Is the information time sensitive? This may include a special offer that's about to expire, a product recall or emails that are part of an onboarding process. If it's time sensitive, don't wait.
Do people buy your products or visit your business regularly? High repeat purchase industries such as fashion can get away with more frequent emails – don't be afraid to email once or even twice weekly (but keep a close eye on your open and unsubscribe rates).
How often do you (honestly) have something new to say? If you sell a service or product that doesn't generate repeat sales, then think about what value you can genuinely offer to your subscribers, and how frequently they'll want it. For businesses without a high return customer rate, we recommend once a month for a standard newsletter, with no more than two 'one-off' outreach emails (for example surveys or special offers).
Finally, we've written before about making the most of your content investment and how newsletters are a great way to put blog posts in front of a new audience. How many quality newsletters can you create with your current content?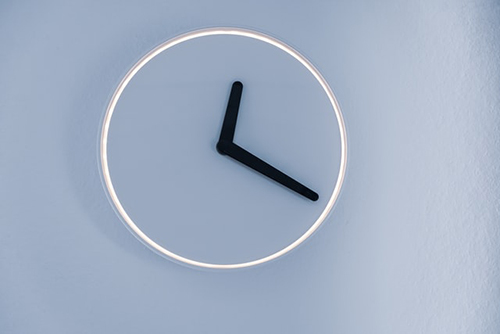 What next?
'Poor content' is cited as the reason for 32% of unsubscribes and good email marketing enjoys an ROI of 4400% (Campaign Monitor).
The need to invest in email content is clear, whether by empowering your team with time and resources to produce quality, regular emails or by utilising an experienced email marketing provider like Big Star. Either way, the power of sending the right message at the right time can't be overstated.
Find out what you can achieve with a professional email copywriting service. Give our experts a call on 01803 865025 or drop us a line.