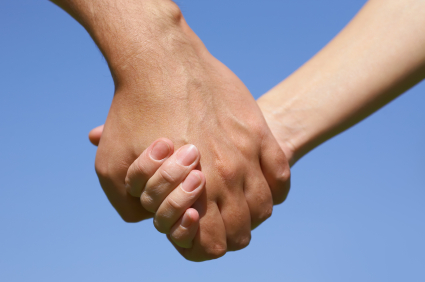 Like Sesame Street's Bert and Ernie, content marketing and web copywriting go hand in hand. You wouldn't expect to see one without the other, and if you do it just feels like something is missing.
But in order to explain how web copywriting and content marketing complement each other, we must first get to grips with how they differ.
The difference between content marketing and copywriting
Content marketing is content you offer free of charge that adds value and creates a buzz around your business or online venture.
It is content you make available on your site that educates your prospects and customers about what you do, and in doing so, demonstrates your expertise in your field.
Concerned with building a relationship with your audience, content marketing is never pushy or aggressive; it's a gentle tap on the arm followed by, 'here you go, we thought you might learn something from this.'
Examples of content marketing are:
A blog post from a roofing company advising how to carry out a simple flat roof repair

A series of podcasts by a photographer on how to take better photos

A dog trainer's web video on managing common behavioural issues
In other words, content marketing delivers useful information and encourages conversation with your audience, helping to subtly build brand awareness without the hard-sell.
Another form of business writing, but equally as potent, is web copywriting. This is about using persuasive, compelling language to sell a particular product, service or idea and encouraging your audience to take a specific action.
Examples of web copywriting are:
A website landing page talking up a particular product, service or idea

An advertisement on Facebook promoting the launch of a new car

A piece of direct-mail targeting specific consumers
The main difference between content marketing and web copywriting, and in particular SEO web copywriting, is that copywriting is designed to drive traffic to your site and persuade prospects to buy through highlighting the key benefits and features of your particular brand.
How web copywriting makes content marketing sizzle
Ever heard the phrase 'great copy makes for great content'?
Well this is the nub of web copy writing's relationship with content marketing. They can and do work separately, but they work better together.
Let's go back the example I gave earlier of a roofing company's blog on how to carry out a simple roof repair.
As a piece of content marketing this works well – it solves a problem for its reader whilst instilling in their mind that this might be a reputable company to use in the future.
However, a skilled web copywriter's influence can really make the copy pop by ensuring it is:
Laid out in clear easy to digest sections with relevant headings
Written with a target audience in mind
Optimised for keyword phrases to improve the roofing company's search engine ranking
Focused by including a specific 'call to action'. Such as, 'If you found this helpful please share it with your friends'. This will help spread the word about the roofing company, increase visitors to their website and, in turn, get more business through the door.
If you are working hard creating a content marketing strategy, think Bert and Ernie.  You can maximize your efforts by combining the awesomeness of marketing content with well thought out, polished, persuasive web copywriting to convert prospects into paying customers.
Has combining content marketing and copywriting worked for you? Let us know.