Website Copywriting Services That Get Results
Big Star has been helping businesses reach new audiences and build relationships through exceptional online content since 2005. Whether working with international brands or family-run businesses, we offer a unique blend of strategic thinking and marketing experience, with quality web copywriting at its heart.
* High quality SEO copywriting from professional UK writers
* Large volumes, tight deadlines and niche markets handled with ease
* Consistent, on-brand copy for web, ecommerce & blogging
* Optimised, unique search-friendly web content for backlinks, ranking and authority
* A dedicated account manager who's as focussed on your ROI as you are
* Affordable, scalable service for all business sizes
"I have used Big Star for a number of years now and their services have become an integral part of our company workflow. There is no doubt our business has grown due to the copywriting and guidance given by Big Star. We are saving money every day on advertising through their expert knowledge of best practice for SEO and PPC. Highly recommended"
Tony White – Owner – Bonners Music
What the right website copywriting service can do for you
Based on an in-depth understanding of your KPIs and goals, we'll craft strategic web copy that sets you apart from your competitors and positions you where you belong: as an authority in your field. Because we understand the importance of customer trust and brand tone of voice, your copy will be written by UK writers experienced in writing for your target audience.
SEO is hardwired into every piece of web copy we write and, if we're publishing for you, we include comprehensive on-page optimisation as part of your service. We'll create high-utility, long-form content designed to appeal to websites with the power to share it, supported by an expert, effective backlink-building service. We'll also keep your social media channels fresh and engaging with regular, quality content.
Or, if you just need quality copy in a hurry, we can do that too.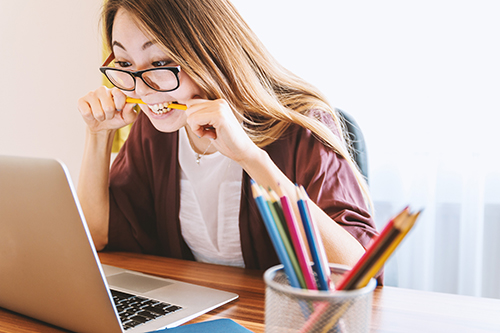 Here at Big Star HQ we like to answer a direct question with a direct answer. And the answer to this is yes. It's a yes because blogging can be your most effective content marketing tactic. The fact that 57% of marketers say they plan to increase their blogging efforts tells us that it's still … Read More