It's not news that earned media outflanks paid media as an effective marketing tactic. It's what 81% of marketers think too. While CMOs still rate owned media as a priority investment, brands are also quickly figuring out how earned media fits into their integrated marketing strategy.
Businesses know how to run marketing campaigns on the channels they own like websites, blogs and email. And via paid promotions like PPC advertising, branded content and display ads. They've been doing this for years. What's not so clear is how to effectively leverage earned media as a strategy to inspire others to create and share brand stories. In other words – to do the talking for them.
In this guide, we'll talk you through step by step why you need an earned media strategy and what you need to do. We'll help you unlock the value for your business with 7 essential tips. We understand that real world challenges need real world solutions. So we've also included a couple of examples of brand strategies that are working right now.
First up – what is earned media?
In a nutshell, earned media is achieved through word of mouth. It's content and conversations about your brand that has been posted or published by third parties such as media outlets, influencers, fans and customers. It's publicity you earn. It's not something you pay for, control or create. Obviously not all earned media is positive so you also need a plan to monitor what's being written and said to manage reputations too.
What type of content are we talking about?
Press coverage
Product reviews and recommendations
Blog posts and reposts
User-generated content (UGC)
Social media mentions, shares, comments, likes and retweets
Why is earned media important to your marketing plan?
We can sum this up in one word – trust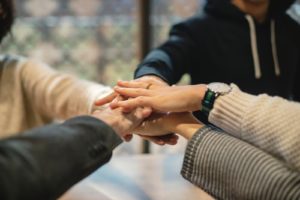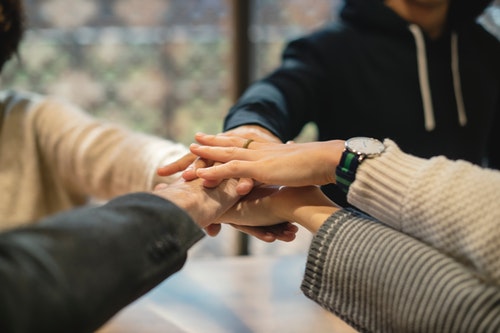 People buy from brands they have faith in. And consumers are more likely to trust what their friends and family say about a brand more than they trust you. Nielsen ran some research on this and discovered that 83% of respondents most trusted the opinion of their inner circle. The second most trusted source was advertising on a branded website at 70%. Consumer opinions posted online took third spot in the trust stakes at 66%.
Being seen as a trusted brand is a compelling reason you need a well-crafted strategy. When you think that 92% of consumers trust earned media over promotional content, it's easy to see why it's viewed as the most authentic form of marketing.
It offers great ROI
Companies that replace paid media with trusted, effective earned media see conversion rates of around 5% or higher compared with 1% or lower for the stuff they pay for according to sage sources like AdAge. These are the kind of tangible metrics that budget holders want to see. We get on to how to get the measure of what you earn later in the post.
What are the other reasons?
It amplifies the great content you already share via owned and paid media
Influencers, journalists and social media users help to spread the word
User-generated content can be used in online and offline campaigns
Positive content and comments can be repurposed the channels you own and pay for
Your competitors will be busy earning their positive share of voice
You'll have a fresh insight into how your brand is perceived
How do I get started?
So, you're looking at looking at integrating earned media into your marketing plan. Follow these 7 essential tips to see how to get started.
Understand that earned media is not a passive pursuit
You may not have control about what's being said, posted and published. However, you do have control over the content you share to inspire advocacy, positive news stories and social shine.
Consumers are in control of what they see online. They can tune out to the relentless noise on the web and social channels. They have the technology to block ads and pop-ups. So you'll need to figure out how you can cut through to invigorate others to share your content, products and services. You'll want to work out how to reach new audiences and create new fans, new customers even. You'll need a plan.
Know what you want to achieve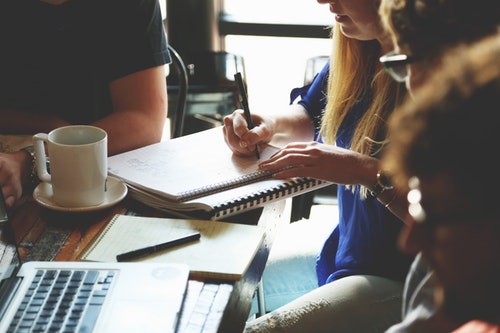 Lots of businesses still work with a silo mentality and departments set different goals. To make your strategy as success, you'll need to fathom how earned media fits into your overall marketing plan. Bringing marketing, PR, customer service and the customer experience team (if you've got one) to the table will help you work out what you want to achieve as a business:
This could be to:
Amplify a campaign or product launch
Cultivate an influencer network
Drive more traffic to your website
Increase conversions
Boost engagement ratios
Be relevant – share content your audience is interested in
How well do you understand what your target audience wants to read? How do you cut through the relentless noise?
The short answer is to be relevant. If your content sounds like a sales pitch, chances are it will be ignored. Useful content that is relevant to readers' lives – makes them smile or chimes with their values – will help you earn those positive stories and comments Social media publishing tools will help you schedule and post to multiple platforms – at the times when your fans and followers are most active.
Crunching the numbers
These tools will also help you work out the content that performs the best and analyse those all-important engagement metrics. Google Analytics will be a big help here in analysing web traffic. Also bake in metrics from owned and promotional campaigns to fine-tune your strategy.
Hotels.com – a great example of how to amplify a campaign and reach a target audience
What's the story?
Hotels.com has lots of millennial travellers who live and breathe celebrity and pop culture. Talk about a pop star and you're talking to your target audience. The hotel booking site knew that Justin Bieber was a big fan of hotel slippers. So it registered March 1 (the singer's birthday) as National Hotel Slipper Day. To spread the word, it sent customised goodies to select lifestyle influencers and news outlets. It then posted campaign teasers on Instagram. Just before the big day it tweeted a birthday message to @justinbieber using #NationalHotelSlipperDay.
What's the result?
51 earned media placements
4,000 likes, shares and comments on Instagram posts
2,700 likes, shares and comments on Twitter posts
5 influencer posts on Instagram Stories
Zero paid media
Get your SEO game plan on
Content creation, especially blogging, is a super-effective SEO tactic. Here's the thing. Businesses that post 16+ posts per month get almost 3.5X more traffic than those that post 4 times or less, according to HubSpot.
There's more good news on this from Tech Client. Companies that blog have 434% more indexed pages that companies that don't. So, the more content you post the higher up you climb Google's rankings. This makes it easier for your target audience to find those great posts you've written. People don't really scroll past the first page of results – so you'll need to invest in your SEO strategy to get found. .
Meet the influencers
Great brands have loyal fans who love what they do. They want to share positive comments, reviews and posts. A media monitoring tool can help you find those influencers and customers who are saying and writing good things about your brand. Reach out to them and engage. You're not paying for earned influence, so show you appreciate them by saying thanks, commenting and retweeting. Your tool will also help you identify influential news sources and journalists that are already writing about your brand. Find new ones too.
Get some extra mileage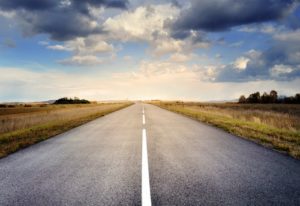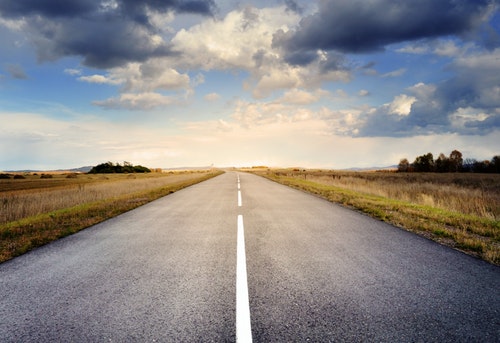 You've earned it. Now you'll want to share it. Earned, owned and paid media are all part of the same tool bag. Share the positive content you've earned on your social pages or incorporate into paid media. We're going full circle here. This helps with building credibility and trust with the people you want to reach.
What about journalist coverage?
Get tweeting. Research just out from Olgilvy found that Twitter is the platform that most informs a journalist's coverage. The agency's senior vice president, Tara Mullins told MediaPost: "On average, earned coverage appears to live longest on Twitter, likely due to its ability to compile major headlines of the day and streamline the discovery process for users never having to leave the platform."
Should I share user-generated content?
Let your customers do the talking for you. Share the content they create on the channels you own or via paid promotions (don't forget to ask first!). Again, it's a great way to build credibility.
Crown Resorts – a great example of how to tap into high-quality customer content
What's the story?
Crown Resorts' customers were posting great photos from their stay on Instagram. The brand saw there was an untapped opportunity to use this high-quality customer content to engage its already loyal customers and reach new travellers.
With the help of partners Stackla and Brand Networks they worked out how to convert this UGC into paid media using automation. Using the Stackla UGC tool and Brand Networks platform, the best photos were automatically routed to the marketing team who quickly asked permission to use them before publishing as a Facebook ad.
What's the result?
25% more post likes
40% more impressions
21% lower cost-per thousand impressions
Getting the measure of what you earn
You'll need to be able to work out the return on earned media to see how you're doing and share tangible results with budget holders. Earned media is free in a sense. But you'll need to invest in the creators that help you get the word out there. It takes time and resource to share your brand stories to do this.
Understanding the impact and value will help you work out what went well and what to do next. Or you might need to change tack and rethink the types of content you share.
What can I measure?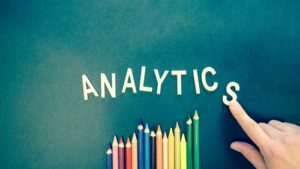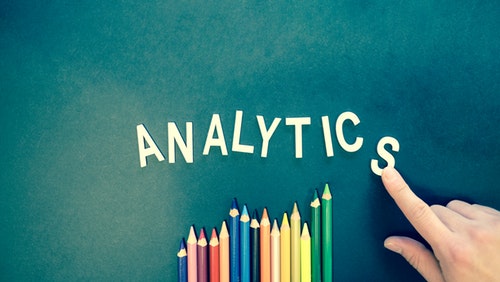 You'll need to understand the reach (impressions) of content. It's a valuable metric in that you know how many people saw your content. But, don't stop there. The important part is a better understanding the 'who' – the demographics of your audience, how they engaged and what they did next.
Again there are tools to help you measure ROI – from niche and native tools for social media and website analytics – to third-party all-in-one media monitoring tools. The metrics you measure will need to align with your goals and objectives. This will tell you the type of tool you'll need.
If you're using a media monitoring tool, exclude your own channels from the search and take a deeper dive into mentions outside your brand pages.
Here's a quick list of the type of metrics you could analyse:
Brand mentions over time
Share of voice
Sentiment shifts
Most shared mentions
Message resonance
Finally…
We've just created some positive earned media for Crown Resorts, Hotels.com and the great research companies and influencers that share and dig deeper into the statistics that we all use day in and day out. It's a powerful tactic to inspire others to share the good things you do.
We've hopefully helped to get your plan off the ground to achieve what you want as a business. Cohesive, compelling content will help you reach the people you want to. We've shown how earned media dovetails with owned and paid media to amplify the quality content you produce. We hope you're all set.