Let's start with what is pretty much a given. People are talking about your brand online whether you are listening or not.
Consumers are sharing positive experiences and opinions on social media. They are sharing negative experiences and complaints. They may tag your brand to direct a comment. They may not bother. Few businesses can afford to ignore these mentions. And it's almost impossible to keep track of what's being said about your brand on social and engage without a dedicated online tool. Add in all the mentions on online news sources, blog, forums and beyond and the job really does become impossible – even for those businesses with relatively low volumes.
Why you need a panoramic view of what's being said

Using an all-in-one tool to monitor everything that matters is critical to the success of your customer and brand strategy. Listening gives your business a 360-degree view. You also have valuable metrics and actionable insight at your fingertips to make data-driven strategic decisions and better understand your customers, competitors and market.
In an omnichannel world, businesses need a connected solution to deliver a connected experience. As departmental lines continue to blur, smart businesses use an online tool with multiple user cases. Marketing and customer care teams can collaborate and share data and insight on what customers experience, their behaviours, expectations, needs and wants. The data can also be used to inform content marketing and influencer marketing strategies too.
PR teams work hard to get their story out so they need a tool to track earned media, manage online reputations and quickly respond in a crisis. Compliance teams need peace of mind that social media messaging is compliant. The user list is long. Everyone needs to demonstrate ROI to keep budget holders on side.
There are a mind boggling number of online tools to monitor your brand
Social listening tools are among the top 5 fastest growing marketing technologies according to research by Salesforce. Year-on-year growth from 2018 to 2019 has been pegged at 31%. Vendor competition is fierce and with so much choice, finding the right online tool for your business can be a daunting task. We've picked three of our favourites – each let you monitor social media channels as well as online news, blogs, forums and more.
Why we like it:
Brandwatch Analytics does it all. Businesses can monitor and analyse billions of mentions across the web. The platform has been built for multiple user cases. You can track mentions on social channels, as well as online news, forums and blogs etc. Users are able to monitor mentions on their own social media channels, hashtags and build search queries to collect data on specific keywords or topics too.
What makes it different:
Brandwatch's new AI assistant 'Iris' spots trends in your data in just seconds. Users get an instant insight into why there is a peak in mentions which is great for beginners that are just learning how to analyse their data and be alert to messages and posts that start to trend.
How much does it cost?
SMEs with limited support needs can sign up for the Pro package for $800 per month. Mentions are capped at 10,000 per month. Unlimited users can access all analytics features and make unlimited search queries.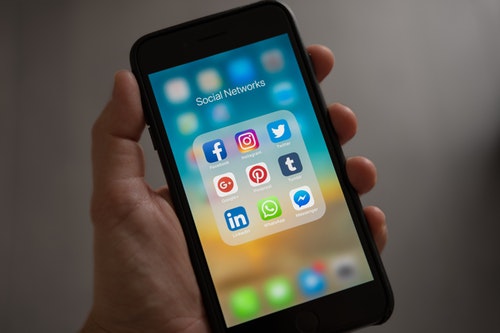 What we like about it:
Hootsuite Insights is also a great solution for multiple user cases. Users can manage all of their social media accounts in a single platform. Hootsuite crawls 25+ social networks so it's got everything covered. For that all-important earned media coverage, you can also monitor news sites, blogs and forums etc.
What makes it different:
The solution has powerful content creation features to keep your content-hungry audience satiated.
How much does it cost:
The free package for one user includes three social media profiles and online help. Paid plans start with the Professional package which costs £25 per month for one user, 10 social media profiles, unlimited post scheduling and in-dash live chat support.
Why we like it:
Talkwalker monitors online, print, broadcast and social media mentions. For brands that want to track owned and earned media it's a complete solution. You can listen to conversations on 10 social networks and over 150 million websites. This means you can measure and compare both owned and earned media performance in one platform.
What makes it different:
The platform includes visual listening technology and users can analyse text and images together in one place.
How much does it cost:
Plans start at £6,240 per year for the Basic plan which is ideal for brands with low volumes or those that just want to focus on their owned channels.
Finally – one to keep in mind for SMEs
For SMEs looking for a tool to monitor their social media presence, Brand24 has been busy doing some interesting things. You get all the basic features to monitor your social mentions and integration with Slack and live customer testimonials, which you can add direct to your website, make it worth checking out.
What next?
How do you monitor your online presence? How do you use the information you get? Let us know in the Comments section below.