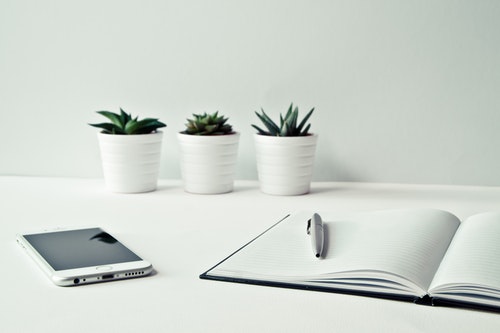 If people like you they will listen to you, but if they trust you, they'll do business with you" – Zig Ziglar
When was the last time you reviewed your website About page?
If the answer is closer to 'last year' than 'last week', you're not alone. Along with the Contact page, About is one of the pages most frequently ignored by site owners: a classic victim of the 'set up and forget' approach to website management. But ignoring About is a mistake. Done well, this oft-neglected page can convert just as well as any landing page.
Here's how to make it work for your business.
Sell your story, and your services will sell themselves
People click on About to find out more about you and your business. They do not click on it to learn about your products which, if the content on the rest of your site is what it should be, they'll find elsewhere.
Focus on telling your tale, not selling your services – if you do it right, you'll convince people to buy from you anyway.
Your About page is where a strong brand story really comes into its own. Having helped hundreds of clients develop their brand stories over the years, we reckon we've refined the brand story process down to answering 6 key questions:
What are your business' origins?
Who are the customers you love (and that love you in return)?
How do your customers see you?
How do you fit into your market? And where do you sit in the wider world?
Which brands and organisations do you admire?
What's the vision for your business?
Address these and you're on track for a powerful About page that sets you apart from the crowd and inspires trust in your brand.
Begin at the beginning
You may not think your business story is worth telling, but your potential customers disagree. In fact, over half of visitors to a website's Home page go straight to About (Komarketing). What are you providing for them once they're there?
Your About page is an opportunity to humanise your brand. Personal backlashes against the likes of Bezos and Zuckerburg (The Independent, Bloomberg) mean it's never been more opportune for smaller businesses (read: everyone) to assert their individuality. Here are some things to consider when writing your origins story:
When?
Customers don't care when you bought a trademark or registered with Companies House. They want to know: when was your 'Big Bang' moment? When was the spark that ignited you? This leads nicely into…
The real answer to this may be 'because I was skint and no-one would employ me'. But the story you want to share is how you recognised a customer pain point (your reader's pain point) and were inspired to solve it. This is an opportunity to speak directly to your target customer and show how your company was designed just for them. Always remember that your About page is actually 'about' your customer, not you.
Did you sketch out your ideas on the London to Brighton 8.02 service? In a grotty bedsit in Solihull? Between school-runs? Paint a picture for your readers and, in doing so, show them how far you've come. The more relatable your story, the more people will like and trust you.
Pivotal moment? Who was your first client / success story / lucky break? And then…
Talk about your team, your office/s, your clients and demonstrate how the business has succeeded and grown. Prove to potential customers that you're worth putting their faith into.
This may seem like a lot but, provided you don't linger too long on any one detail and aim for 'snapshot' rather than 'biography', it's possible to get all of the above into a nicely-paced 250 words. This should be your goal.
Always remember that your About page is actually 'about' your customer, not you. Click To Tweet
Above the fold content
You already know the importance of placing your most impactful content above the fold, and About pages are no exception. But, rather than a bulleted list and a contact form, you want to open with something so punchy and compelling people will be unable to resist scrolling.
Headline
Don't just opt for 'About Us'. Try a benefit-driven headline, like: "growing business through content since 2005" or something with a nod to your legacy, like: "content marketing pioneers since before the iPhone" Like any website page, a boring headline can send people off your site before you can say 'bounce rate'. Make yours count.
The Elevator Pitch
We build an 'Elevator Pitch' into every brand story we create – a single potent paragraph that contains the distilled essence of your brand. Use the 6 points we mentioned in the first section to help you generate this, and keep it short enough so it fits above the fold.
Our 4 top Calls-to-action for About pages
Subscribe. As a go-to destination for new visitors to your site, your About page is the perfect location for a sign up form (especially if you're offering a newbie discount, free download or free consultation).
Follow us on social media. If you've done a good job convincing readers how awesome you are, they'll want more of you. It's the perfect time to flag your social media channels and build your following.
Contact us. Avoid 'Shop Now' or 'Get a Quote' CTAs and opt for softer options such as 'Get in Touch' or 'Find out More'.
Read our blog posts (particularly ones you've authored). You've hopefully convinced readers you're an expert in your field: now show them with a selection of your best blog articles, and keep them moving through the site.
Don't forget the pictures
That photo of you with dodgy hair at a makeshift desk circa 1984?
A screenshot of your first website?
Your team at an award ceremony?
Use images and video to bulk out your story and create something real and relatable for people.
What not to include on your About Page
'Our people'
In copywriting your About Us pages, you have focussed on telling the story of your business, what it stands for, and what it has done. This information provides your prospective customers and clients with reassurance that you care about something, and that your values are aligned with theirs.
You need to talk about your people too. They are part of the business and contribute to your success.
But they are not the whole business.
For service providers, a Team or Our People page is essential, and needs its own dedicated section. For other types of organisations, this page may fit under the About section as a stand-alone page. We'll talk more about services copywriting and Team pages in the next few posts in the series.
Investors
If you have investors, you probably realise that they have some commonalities as an audience. They want info quickly and in detail. They don't want to hunt around too much.
I strongly believe that you must not bury your investors in an About section. They need a section of their own that is easily accessible from the main navigation. The level of detail for these sections warrants their own area of the site.
What about everyone else?
Depending on the nature of your business, you may also need to cater to these other audience segments: media, affiliates, advertisers, researchers. Do they all get their own pages too?
You bet they do!
If your business is large enough to warrant media attention, give the media a page. Affiliates can help grow your revenue, give them a section. Advertisers may want to buy some of your precious online space and need to know how they can do so – give them a page.
In copywriting, your audience is always your main concern, and offering different content to satisfy different needs and different audiences is what it's all 'about.'
When you are planning the copywriting for your About Us page, you just might find that due to the longevity of your company – or even due to an interesting series of accomplishments and events – you might need another page to handle that kind of information. Enter the Our History page.
Instead of focussing on the benefits of your products or services, copywriting an Our History page allows you to highlight your accomplishments and to give more insight into how you conduct business. This helps build your credibility in the mind of your target audience.
How to go about copywriting history
Your History page offers more than one way to present your company chronicle. Consider trying something different and breaking out of the usual 'list' model:
Chronological time-line by event: this lets you highlight different points in the business and show how the company grew, succeeded (and failed too). This is an easy way to get a lot of interesting points across, followed by the year they happened.
Founder's story: copywriting services like ours often use storytelling as an engaging way to keep attention. Writing about the Founder of your business and why he or she started out is a compelling story for anyone to read, especially if they are particularly noteworthy people in the community.
Eras: instead of slapping down some dates, consider writing about different eras in the company's history. These can be actual eras of time if your company has been around a while. Or the eras can be more creative, such as 'the founding years;' 'the boom times,' 'growing up,' etc.
Video: with video becoming more easily delivered over the web, copywriting a script for video and putting it online is a great way to get your history across, without a lot of reading required for your target audience. This is also a great way to get your team in front of your customers and build rapport and trust.
Must-have copy elements for Our History
However you choose to handle the copywriting for your History page, there are a few key elements that you should cover:
Reason for founding: what is your company trying to solve? This is also known as your purpose or 'mission.'
Major accomplishments/milestones: listing your major accomplishments helps build credibility and shows your expertise in your field or sector.
Future plans: history might be in the past, but you are going somewhere too. Communicate your plans here to show direction, and update the page as you accomplish those plans.
What next?
Done well, your About page can build your brand, inspire trust and support your lead-generation efforts. Hopefully, the tips above will help you craft something you and your team feel proud of. If you don't know where to start, drop us a line or give us a call and our expert team will be happy to help.
Find out what professional web copywriting can do for your website. Give our experts a call on 01803 865025 or drop us a line.