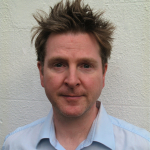 Successful content marketing doesn't just happen. It's a product of constant effort, monitoring and adjustment. Not only are you trying to attract and win over customers with your website content, you're also trying to convince the search engines of its merits.
Getting this right so that your content marketing is working hard for you may take a bit of fine tuning. Where better to go to for intel than the world's most popular search engine? Here we take a look at ten useful things that Google Analytics can tell you about your content.
Where your traffic is coming from
By studying the referral data in Analytics you can identify which channels your visitors are arriving through. For example it may reveal that most of your traffic is coming from organic search, or from paid ads, through your social media efforts or your guest posts.
Armed with this information you can refine and improve any content that is under-performing.
Which of your pages or posts are most popular
You may already have an idea of what your core demographic are in to. By monitoring which of your posts are most popular you can see what people are really digging and what they're not so fussed about. You'll then know what kind of content you should create more of, and what is a waste of your marketing time.
These metrics can also help you to refine your headlines, and work out what's drawing in the crowds.
How long people are spending reading your content
Like a cheap and cheesy seaside resort, simply being visited frequently does not make a piece of content great. However if it's often visited AND people are spending a significant amount of time on it then you're clearly on to a winner. With Google Analytics you can see how long an average visit to a specific page lasts, and then compare that to average visit durations for your site as a whole.
What people are currently searching for on your site
If you've got site search set up on your website you can use Google Analytics to find out what people are searching your site for. With this information you can further identify what your users want, and pinpoint any areas where you're currently letting them down. You can then shift your content creation strategy to address any imbalances or to target popular areas.
Where and how your content is being shared
Amongst the most popular features to be added to Google Analytics in recent years is Social Reports. One of the main parts of this is the ability to monitor 'trackbacks'. These are similar in nature to the backlinks of old, but provide additional context.
Trackbacks alert you when your content is shared online and on which site. They can also provide you with insights into the social conversations that led to your content being shared. With this information you can better understand your audience and identify which areas of the web you should be targeting with your content marketing strategy.
Which pieces of content are way off the mark
By applying a 'weighted sort' by bounce rate to your Google Analytics data, you can find out which content is turning people off and potentially scaring them off your website for good. With this information you can then either improve the content or pull it entirely.
Which versions of your landing pages work best
Google Analytics' 'Content Experiments' allow you to set up actual trials to determine which content is working. And by working, we mean converting.
One of the best experiments to run is a landing page trial. Analytics allows you to test up to 10 different versions of a particular landing page to determine which ones result in the most conversions. The conversion in question might be signing up to an email list or downloading a whitepaper, while the changes you make might be as simple as a title that is worded slightly differently, or a different opening line.
How your social media is performing right now
With real-time reporting you can monitor how many people are on your site at the present time, where they came from and what they're looking at. You or your social media team can use this information to assess in real-time how effective content and micro-content you publish on social networks is. For example, you can monitor the effect that a particular tweet has on your inbound traffic, or find out where on your site people mostly head after following a link from your social presence.
Whether your content is delivering a good return on investment
Whether you invested your own time on creating it or you paid a copywriting agency to create your content, one way or another it has a cost. That cost may well be a price that you're prepared to pay to get your site seen and your products bought, but what if that's not happening? With Google Analytics you can determine how many conversions specific pieces of content are delivering. You can then decide whether to continue along the same lines or change tack entirely.
How close you are to your content marketing tools
In content marketing it's best to be goal orientated. Analytics allows you to set specific concrete goals, such as a number of sales, leads or social media shares. You can then track how close you are to achieving them through a range of metrics and statistics. There's a good tutorial on how to get started with Google Analytic goals on Smart Insights.
Once a goal is reached it's time to set another one, and with Google Analytics you can constantly monitor your progress and update your goals. One thing Analytics can't tell you though is what type of content you should create, so take a look at our blog post on content sources for some helpful ideas.
Need some help? Contact us and we will help you to create content that your readers and Google both love.