by Steve Kellas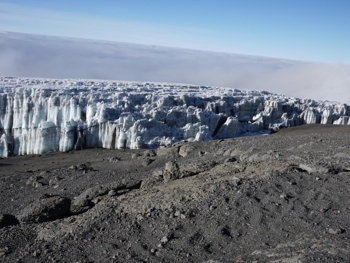 The mysterious 'force' that moves prospects through your online sales funnel (i.e. your web content) is really no mystery at all. It is the sum total of their motivation and your ability as a web copywriter to craft your promises in a compelling way so that those prospects feel compelled to click the link.
Break that promise, and you'll lose their permission to visit any more of your links – and content.
Sale, lost.
Promises, promises
Keeping your promises means making sure that what you write as a web copywriter matches the reader's expectations.
What do I mean by this?
I mean that instead of focussing on the technology ("click here") and using words that confuse the reader's expectations, choose hyperlink words that indicate to the reader where the link goes and what they can expect to find 'on the other side.'
The analogy I give my web copywriting students is the sign on a door in an office. You know what to do when you encounter a sign that reads "Office of the CEO"; you know to knock before entering and to turn the handle. You don't need to be told.
It promises a very important person works behind the door. If you go in to find someone else, or the supply cupboard, you're not going to be very impressed with the sign installer; you may even think a great joke has been played on you!
Stop writing "click here"
Just stop it already.
Please.
Let's look at a real example of why I emplore you to drop those two words as a hyperlink.
A major call to action on a technology vendor's website reads:
"Ready to talk to an agent? Call 01234 567 890 or click here."
The boring focus on the technology ("click here") aside, take a closer look at the promise. What is the writer promising here? When the reader clicks the link, the expectation is that you can "talk to a sales agent" because that is how the action is set up.
The reader actually ends up on a call-back form where they are then asked to enter personal information to arrange a time for the sales agent to call them back.
This link and landing page (call-back) probably do not perform well.
"Click here" is never a good hyperlink because it:
contains no keywords
gives no indication of what lies beyond the link
is focussed on how to use the computer instead of on what the benefit to the reader is!
A better way to set up a promise and keep it would be to tell the reader exactly what to expect:
"Ready to talk to an agent? Call 01234 567 890 or have us call you."
Now the reader knows a little bit about what they can expect behind that hyperlink 'door' – they can expect a form that gathers their information so that the agent can call them back.
It's a promise that the resulting page can keep.
Notice also that it doesn't focus on the matter of fact: "fill in this form."
The link highlights the outcome (benefit) to the reader and allows them to take action and to believe the writer when it comes to further links.
That's trust.
Trust makes sales.
That's what a web copywriter must achieve through words.