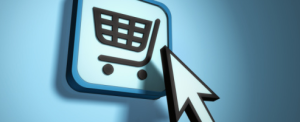 5 reasons why you should outsource product descriptions to the experts
To convince people to buy your products rather than those of a competitor, you need well-written product descriptions which are completely original, accurate and which really sell the benefits of the product. But who do you get to write those product descriptions – someone on your staff or a copywriting agency? Here we present five reasons why outsourcing your product descriptions could be your smartest move yet.
It frees up time and in-house resources – If you have several hundred product descriptions that need to be created on a semi-regular basis, it puts you in an awkward position. Because of the infrequent nature of the work it doesn't really make sense to hire someone on a permanent basis to deal with the descriptions. On the other hand, if you assign them to your existing staff then they may be overloaded during these periods and less able to carry out their usual duties efficiently.By outsourcing the product descriptions to a freelance product copywriter or agency, you can get an extra pair of hands specifically for the task, leaving you and your team to concentrate on other important aspects of your business.
Specialist product copywriters know what sells – You may have creative staff who handle your PR and related aspects of your business, and these might seem like good candidates to write descriptions for your products. But writing product descriptions is a highly specific skill that comes with experience. Therefore it makes sense to assign the task to a web copywriter who is already accomplished at creating product descriptions.
Because 'manufacturer descriptions' won't help you – It may be tempting to save and money by simply cutting and pasting the manufacturer's supplied descriptions onto your website. But there are several reasons why this is bad idea. Firstly, you'll probably fall foul of Google's duplicate content rules, so your product pages may not even be listed in the search results.Secondly, generic manufacturer descriptions won't give your brand a personality. Even if you're selling the exact same products as your competitors, you need to do what you can to make your offering appear unique.
Outsourcing provides a cost-effective, future proof solution – So you've got a thousand product descriptions that you need handling now. A copywriting agency can take care of this for you, and you can usually get a good deal for large batches of content. But what about next year when you get new products in? No problem, you can simply hook up with the same agency you used before, enabling you to get your content sorted quickly and maintain the same tone and style across each range.
You may be able to get help with more than just product descriptions – Effective product descriptions are essential for all e-commerce businesses, but they're not the only type of content that will benefit you. Your copywriting agency may also be able to provide you with landing pages, regular blogs and other content which can promote your business, improve your SEO and boost sales.
Big Star Copywriting have an experienced team of product copywriters who have worked on major brands across many sectors.
Get in touch to find out more about how we can help, or take a look at our dedicated product description writing page.