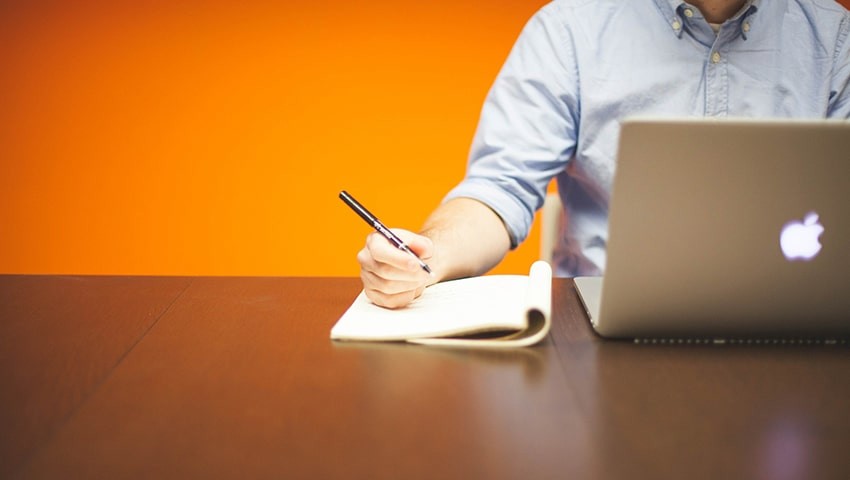 In the many years that we've been producing web content, our copywriters have seen the medium change dramatically. This year is no different, and even though it's only May, we're already seeing considerable movement. Here we present five key ways that content writing is changing in 2016.
Businesses are producing more content
According to research by the Content Marketing Institute, 88% of B2C marketers from UK organisations across the spectrum planned to produce more content this year than last year. 66% of those asked just before the turn of the year meanwhile said that they expect their organisations content marketing budget to increase over the coming year.
These statistics alone suggest that you need to produce more content than you have previously in order to stay competitive.
From the perspective of search engine optimisation, if you fall significantly behind in your content production, your site is likely to slip down the rankings for your key search terms, due to you having less relevant and less frequently published content than your competitors.
On social media platforms, failure to up your content production is also likely to result in you gaining less organic impressions than more talkative rivals. And in terms of brand awareness – actually getting your brand in front of eyeballs – you might also find it harder to compete.
But putting aside these issues of competitiveness, the main reason why B2C brands are increasing the amount of content they produce is the massive potential it provides them to get their messages out. Little surprise then that research by Cognique suggests that 27% of marketing budgets are now being allocated to content marketing. The main goals stated by marketers in delivering this cash injection highlight its versatility:
Engagement (88%)
Customer retention (88%)
Brand Awareness (87%)
Sales (77%)
Lead generation (69%)
Content lengths are becoming more varied
Today, virtually everyone is consuming information and taking actions online. But the type of information that they want and the way in which they want to consume it can differ greatly. Neil Patel recently said on the QuickSprout blog, "Even if you've targeted a specific audience that cares about the same things, they will still have different preferences when it comes to consuming content… Some will prefer audio, and others will prefer infographics. Some will prefer short content, and others will love lengthy content."
The specific technical ways in which this paradigm presents itself are still in their infancy, but it's also something you can make use of right now. You can simply present to your reader a choice of two links to a piece of content – the 'long version' and the 'short version'. Most content management systems will also give you the ability to use expanding tabs, often know as 'accordion tabs', giving the user control over what information they see and what remains hidden.
This will enable you to better target specific segments of your demographic, without alienating anyone else.
Marketers are digging deeper for long-tail keywords
When people search for a product or service they frequently have something quite specific in mind. And with the advances made by Google and other search engines in interpreting longer text strings and even semantics, it's becoming more natural for users to phrase their query as an actual question. For example: "Where can I find a second-hand bike store in Southeast London?"
To turn this growing trend to your advantage, you need to predict the kinds of questions that your potential customers will ask, and then use these in your content.
The problem is, most of your competitors are also aware of this, and so there's a lot of competition for these longer keyword phrases. So you need to get really, really specific, and wherever possible utilise whatever is unique to your brand and its products to find longtail keywords with less competition that you can rank for.
You can use tools like Similar Web to find viable longtail phrases that are relevant to your audience and what you have to offer.
More brands are thinking mobile first
In August last year, statistics released by Ofcom revealed that smartphones are now the UK's number one device for internet use, with 33% of people regarding them as the most important device for going online, compared to 30% for laptops. Statistics from Statista meanwhile show that just over 50% of Brits use a tablet, and this is predicted to rise to 58% by 2018. Hardly surprising then that many marketers are now thinking in terms of mobile first – creating a web experience that prioritises mobile/ tablet users.
What does mobile first mean in terms of web content? It means that your copywriters need to be creating content with short paragraphs/ sentences in key areas like your product pages, breaking them up with more headers and bullet points, making them more 'bitesize' and easily digestible. Furthermore…
'The fold' is being consigned to the internet history books
In years gone by, digital marketers have vociferously extolled the virtues of keeping important information 'above the fold' – the point at which users are required to scroll down to carry on reading. While keeping the most important points of your content close to the beginning of your piece still makes senses logically, it's becoming more and more acceptable to create content in a form that actively encourages scrolling.
The main driving force behind this change has been the switch to websites designed for mobile and tablet audiences first and foremost. The instantaneous and natural movement involved in 'swiping' down means people are far more prepared to look deeper while today's fast desktop computers and broadband connections have also removed many of the earlier problems of scrolling.
We've come a long way in the six years since usability expert Jakob Nielsen declared that web users spend 80% of their time looking at information above the fold.
What we're seeing on many consumer websites today is that scrolling is more common, with multiple screens of content presented on the same web page. BUT, there is often less content on each of those screens – it's about making the most of the ease of usability presented by touchscreen devices, without bombarding their smaller screens with tonnes of information.
It's important to also bear in mind what the Nielsen Group said more recently though – "Users do scroll, but only if what's above the fold is promising enough. What is visible on the page without requiring any action is what encourages us to scroll."
Do you need help with any aspect of your content writing or content marketing strategies? Get in touch with Big Star Copywriting to tap into our many years of experience and expertise.