Hashtags have become of our collective psyche. They are ingrained in just about every way we communicate – in our social media posts, when we chat, in our texts.
Using tags is a simple way to make it easy for people to discover and share content on social media that they are interested in. Some people though just #everything and this over saturation makes it difficult for marketers to use the right hashtags to cut through to spark interest and galvanise conversations around their campaign content.
The simplicity and popularity of tags alone won't make a campaign a success. If you are new to social media marketing you'll need a plan. Although the social rules of engagement are in a constant state of flux, there is best practice advice you can follow on how to use hashtags to make your campaign a success.
Once you understand your audience and who you're talking to, coining a hashtag to promote a social media campaign is only takes a few steps. Let's get you started.
Choosing your hashtags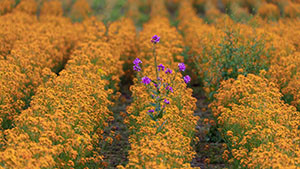 Be original – make sure you're the first to create yours. The hashtags you use need to be intrinsic to you, and build associations with your content marketing strategy. You will want to choose a hashtag for long-term branding and for specific campaigns. Run a search on Twitter to make sure nobody else is using them. You will also want to avoid using pointless, generic hashtags like #value or #happy.
Be relevant– think about how the hashtag is relevant to your brand messaging and values not just your brand name. Hashtags tend to shift a little here and there in the beginning of their existence so you'll need to experiment to how using different hashtags impacts engagement – likes, retweets, shares etc.
Inspire action– Aldi's #AldiChallenge was a masterclass in how to use a hashtag to inspire people to try something new by shopping with the retailer and change any negative customer perceptions about the brand. Oxfam has been using #SecondHandSeptember as part of its campaign to encourage people to pledge to buy no new clothes for 30 days. You need to make the reader think 'I'm in'.
Industry staples -do your research to build a list of industry #terms that are the hardy perennials in your sector.
Topical content– connect with your audience and get them involved by plugging into popular social community tags that people follow and use. These can be used for conferences, but they are also usually the type of hashtag which holds the majority of positions in the top trending topics. There are some famous recurring trending hashtags such as #ff (Follow Friday), seasonal events or big events that come round year after year such as #movember.
Event planning – in many cases, the hashtag for an event starts with the official announcement, for example #health2eu at the start of the discussion. This can range from excited chatter to logistics questions to already full on discussions. Events tags are one of the few hashtags that are easily and very quickly established with a majority of consensus.
Handy hashtag tools
If you're using the actual Twitter page, you can see trending topics on your homepage on the right side. However, the extra tools below can help you with more in-depth research and really give your hashtags the edge…
Content rules
Keep it short – your hashtags need to be crisp and memorable
Tweets are real time feeds – dates aren't necessary. Not #WorkMeet2010 – #WorkMeet will do and means it can be used again later
Use uppercase letters for each new word. Using lowercase letters means that letters running on from one another can create and whole new meaning. Anybody remember the tag used for the launch of Susan Boyle's new album #susanalbumparty? Enough said.
Don't use spaces or symbols such as '&* etc, it will break the tag
Use proper grammar. Not #YoureCool but #YouAreCool since #You'reCool will look like #You
How many hashtags should I use?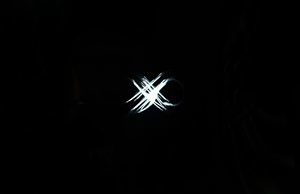 For brands that are new to social marketing your focus will probably be on Twitter and Instagram to begin with. There are no limits to the number of hashtags you can use on Twitter but the platform recommends no more than 2 per tweet. As we mentioned earlier, if you use too many hashtags your message will lose value and your content will sink.
On Instagram you can add a maximum of 30 hashtags to your post. Some brands go full throttle and use them all which gives them 30 different ways for users to find their content and raise their profile. In your Instagram app search for a keyword that is related to your content or profile and click on tags to see the hashtags results that you could use.
Go ahead, try it! And let us know your thoughts in the Comments below. But don't forget to actually engage within the rest of the content, otherwise the hashtag is just a lonely signpost.
Editor's Note: This post was originally published in September 2010 but has since been completely updated so it stays relevant, accurate and valuable to our readers.