We're not here to sugarcoat things: content marketing can be challenging. With many different types of marketing communication at your disposal, choosing the right track to take is a pretty big decision. And if you don't know what you're doing or what each communication offers, it's easy to get it wrong. Every marketing communication channel is an opportunity to engage your target audience with laser-guided precision. But how do you tailor your content to make the most of each format? And how do you ensure you connect with the right people at the right time? Here is a beginner's field guide to different types of marketing communication and how to approach each one to maximise your chance of success.
1. Website marketing
Every business needs a website. That's the bottom line of content marketing. And I don't want to hear you say, 'But we have a really good Facebook page that does the job instead' (insert eye-roll emoji here). Trust me when I say that if you want to look legit and keep your customers in the good old marketing funnel, you really, really need a website. They are great tools – if you know how to use them. And if you don't have a website – well, would you trust a brand stuck in the 90s?
When we say website, we don't mean a soulless one-page wonder that makes little to no effort to grab a reader's attention. And your brand's website is not a simple case of 'let's add a bit of text to a Wix template' and call it a day. A good website will be one designed with your audience and content marketing goals in mind. Well-written copy, efficient site speed and accessibility are just three factors to consider when creating your site. Regardless of your industry, your brand's online presence makes an impact.
Many companies' websites shout out corporate hype, branding buzzwords, product features and benefits at the top of their voice like they are trying to attract the attention of oblivious passers-by. The truth is visitors want solutions, not sales. Arguably, by the time they visit your website, they are already fairly sure it has got what they want: they've seen your blog, engaged with you on social media, seen your reviews or received a recommendation from their friends or another online user. The site's job is to make the necessary information instantly and effortlessly available.
To work well, your site needs a handful of page staples. Pretty obviously, your homepage comes first. This is the front door to your site, and first impressions are everything – although you should also bear in mind that virtually any page on your website could be the entry point via a search engine.
Next, you need to think about your About page. Believe it or not, brands can often disregard this page in the website development process. But why would you buy from a business that doesn't tell you who they are? An About page is essential for sending out crucial trust signals; at the very least, it tells people you are real human beings. At their best, About pages tell your story and create an authentic connection with your target customer. Your service pages, product pages and contact pages should be on your mind next. These pages are the key to selling your offerings – write good product or service descriptions and make them count. This is where a grown-up approach to SEO can make a real difference to the effectiveness of your site at generating traffic and conversions.
Lastly, you've got your blog. This brings us to our next point.
Blogs
In 2022, blogging was amongst the top three types of content created by marketing teams, and long-form content has a consistent track record of attracting more traffic and backlinks. Blogging isn't dead, despite what you might have read on Twitter (or X or whatever the hell it's called by the time this is published.) If your website is your perfectly curated shop window, the blog is an audacious child that has sneaked into the display to have some fun. The best business blogs are unrefined, unpredictable and unmissable, with an emphasis on useful insight, engaging opinions and practical advice. Tone of voice is crucial – it's a chance to really show your personality. They give readers a reason to return to your site and provide you with the means to build an enduring relationship with your customers. Perhaps more than any of the other types of marketing communication mentioned here, blogs are – when used correctly – the hardest working. They can contribute to the success of your SEO, social media, customer retention, sales, customer service and practically every other element of your online marketing. Do not sleep on blogging in 2023 – just don't do it. And here are five reasons why:
Blogging is an untapped type of marketing communication that, when done well, can give excellent results. You need to nail your target audience, plan thoroughly, write with SEO in mind and use concise language to craft a user-ready blog. Read our blog on the different types of blogs and how to write for success in 2023 [link]. And one final note – it's essential to post regularly to make the visit worthwhile for readers. This will also help you climb higher on Google's search rankings so the people you want to reach can find all the good stuff you've written.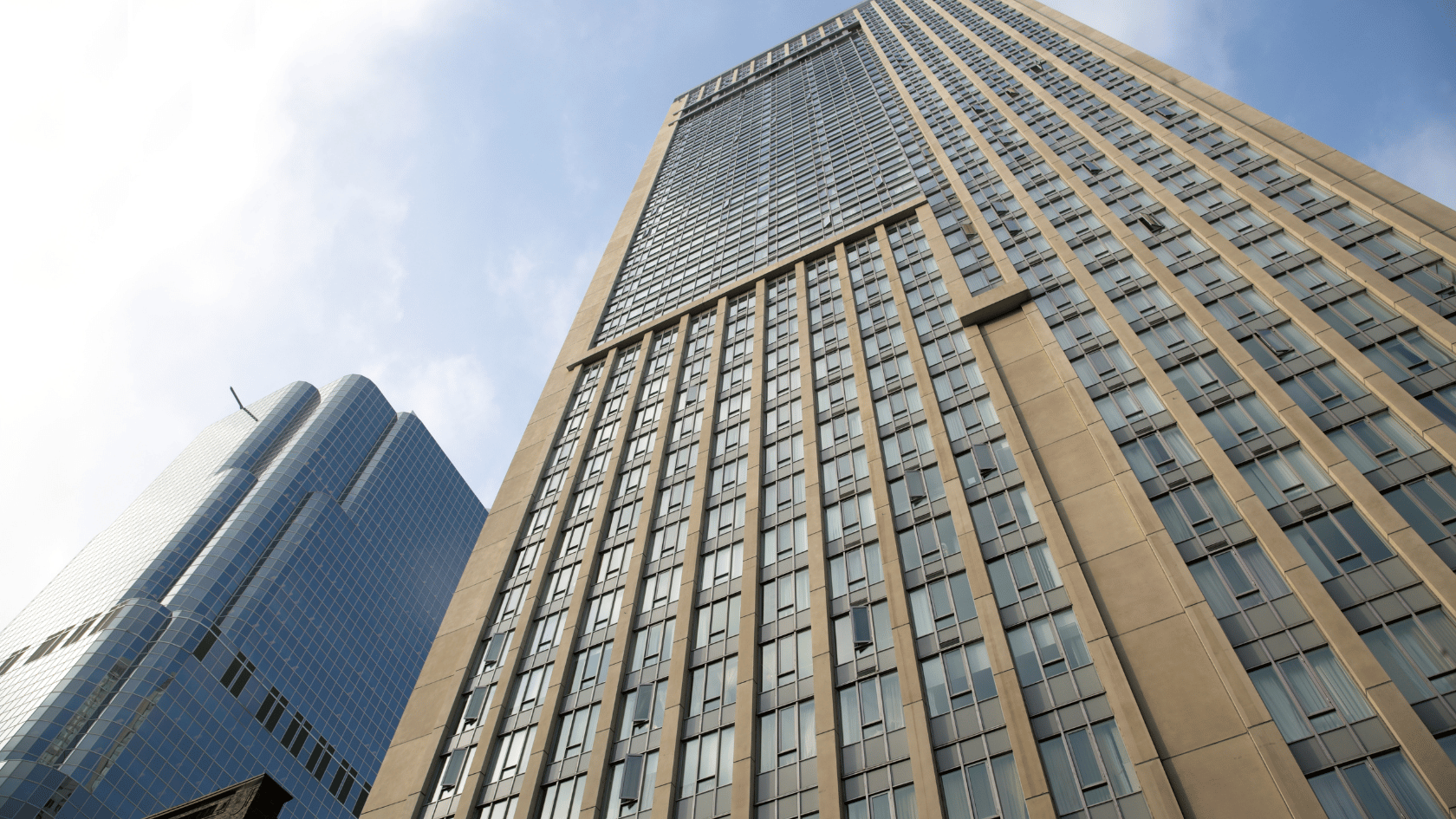 Case studies
Of all types of marketing communication, case studies are arguably the most powerful for B2B businesses. Done well, they can convincingly demonstrate how your products and services can make a difference. They provide real-life, in-depth examples that go beyond your bog-standard customer review and dig deep into the real effects of your product or services.
Case studies are a game-changer in engaging your target audience with precision. Case studies establish credibility and build trust among your potential customers by showcasing specific situations, challenges, and solutions that are directly relevant to them. They offer a unique opportunity to demonstrate how your offerings have solved problems and delivered results. It's persuasive storytelling at its finest and a trick you need to harness in your content marketing strategy.
But how do you write a good case study? Read this
blog
– it's a great place to start. When writing a case study, you need to let your customer tell the story. Build a narrative around the customer's challenge, how your product or service helped them overcome it, and the results – and use real-world quantifiable outcomes. Create a compelling story, with plenty of customer quotes to tell the story from their experience to help prospects see how things could work for them.
Pro-tip – you'll need to put your well-written case studies on your homepage and as a dedicated page. Some brands don't call these pages 'case studies' any more, opting instead for 'our work', 'success stories' or 'customer success' is always a winner.
Social Media
Oh, social media. It's a crazy thing. We all use it, most of us are addicted to it, and it's inveigled itself into almost every part of our lives. We use it to keep up with pressing news and events, we use it to stay in touch with friends and family, and we use it to feel the quiet voids of our day as we scroll and scroll and scroll. On top of this, our favourite brands use it too. If you're not using it, you're missing out on hundreds, if not thousands, of opportunities.
Facebook
With nearly
2.95 billion monthly active users
, Facebook is one of the most important platforms – perhaps even the most important platform – to be engaged with as a business. That's any business – B2B or B2C. It's the largest platform in the world – 66% of the population is on it – and if your audience is using it, you should be too. Sure, it is a public playground in which to make friends and share amusing gifs. But if you provide creative, stimulating content, people will engage with your brand, explore and have fun – and invite their friends along.
With over 93% of advertisers now using Facebook regularly, it's not just a place to share cat videos. There are several ways to engage with the planet's biggest social media platform, including business pages, paid advertising, promoted posts, live and recorded video and remarketing. Facebook Ads are also in a lane of their own, with revenue expected to grow to
$75.11 billion in 2024
and a potential reach of 2.08 billion people.
And the trick to great Facebook marketing is honest, personable content. Facebook's nature means that corporate-style formality is out of place. Instead, most businesses favour a more informal tone of voice and quality content that strikes a chord with users' personal interests, hobbies, or aspirations is always a winner.
Twitter
Twitter has been in the news a lot recently. Since Elon Musk's takeover, it's been
a rocky ride
. No one really knows what the future of this social media staple looks like, but until then, it shouldn't be slept on. With 450 million active users every month, Twitter is almost impossible to ignore, and most businesses have some presence on the micro-blogging behemoth. If you have a Twitter profile, you'll need to tweet regularly to sustain a positive relationship with your follower – like any social media, you have to show up to be seen.
Keeping followers interested involves sending out a steady supply of fresh, engaging tweets that they will want to retweet across the Twittersphere and beyond. The key to success with Twitter marketing is to attract influential followers whose retweets will hit your target audience in large volumes and with added authority. In recent years, tweeting has become less and less serious. It's all about easy humour, quick tips and meaningful connections. Brands have used the platform to find their voices, jump on trends and push their luck with their audiences. It's unhinged but hilarious – you don't want to miss out.
LinkedIn
As far as social media's concerned, the top marketing communication tool for B2B brands has got to be LinkedIn. Done well, you can use it to help you attract new clients by propelling attractive, relevant content outwards and demonstrating your thought leadership and expertise. Gone are the days when LinkedIn was merely a tool for creating a posh CV. Today brands and individuals are using it to make their stamp on the professional world in personal and relatable ways.
As with many elements of content marketing, the best approach on LinkedIn is to avoid direct sales messages and concentrate instead on providing helpful content for a highly targeted customer. You've got to figure out what you want to be known for and create great content for people who want to get to know you. LinkedIn hosts company pages on the platform, but utilising your personal or employee accounts is where you'll thrive. Personal branding is the word on everybody's minds in 2023 – but that's for another blog.
Instagram
Another Meta platform, Instagram is the photo-sharing king of the social media kingdom. But it's evolved massively since its launch in 2010. And it's grown massively in the 13 years it's been around. Instagram has
2.35 billion monthly
active users, and it's the fourth most popular social media channel in the world, sitting behind Facebook, WhatsApp and YouTube in the rankings.
Instagram has propelled the growth and success of thousands of small businesses and brands. Instagram creators can tap into huge deals and partnerships with the companies they love, and the platform's algorithm works to propel your content to the right people. It was on Instagram that we saw the growth of the influencer, and thus influencer marketing. If you're not using Instagram, you need to be. It's one of the easiest types of marketing communications to use that will propel brand awareness and build customer loyalty.
Popular and emerging platforms
When Threads launched earlier this month, it took the internet by storm and quickly became the fastest-growing social media platform in history. It even passed the record growth of ChatGPT, garnering 100 million downloads in the first five days the app was available. The excitement around Threads reminds us of TikTok's whirlwind growth that propelled the app's rapid success in 2020. The covid-19 pandemic changed how we consumed content massively; during this time, it was no surprise that TikTok surpassed 2 billion users. The thing with social media is that it changes regularly. New apps come to the market frequently – who here signed up for Lemon8? – some take off, and others don't. As a brand, social media is a type of marketing communication you need to use and an area where experiments thrive. Our advice? Try each platform, adapt your content for their formats and learn from everything you create and publish. And if you need a hand making a killer digital marketing plan, here's a blog to help you.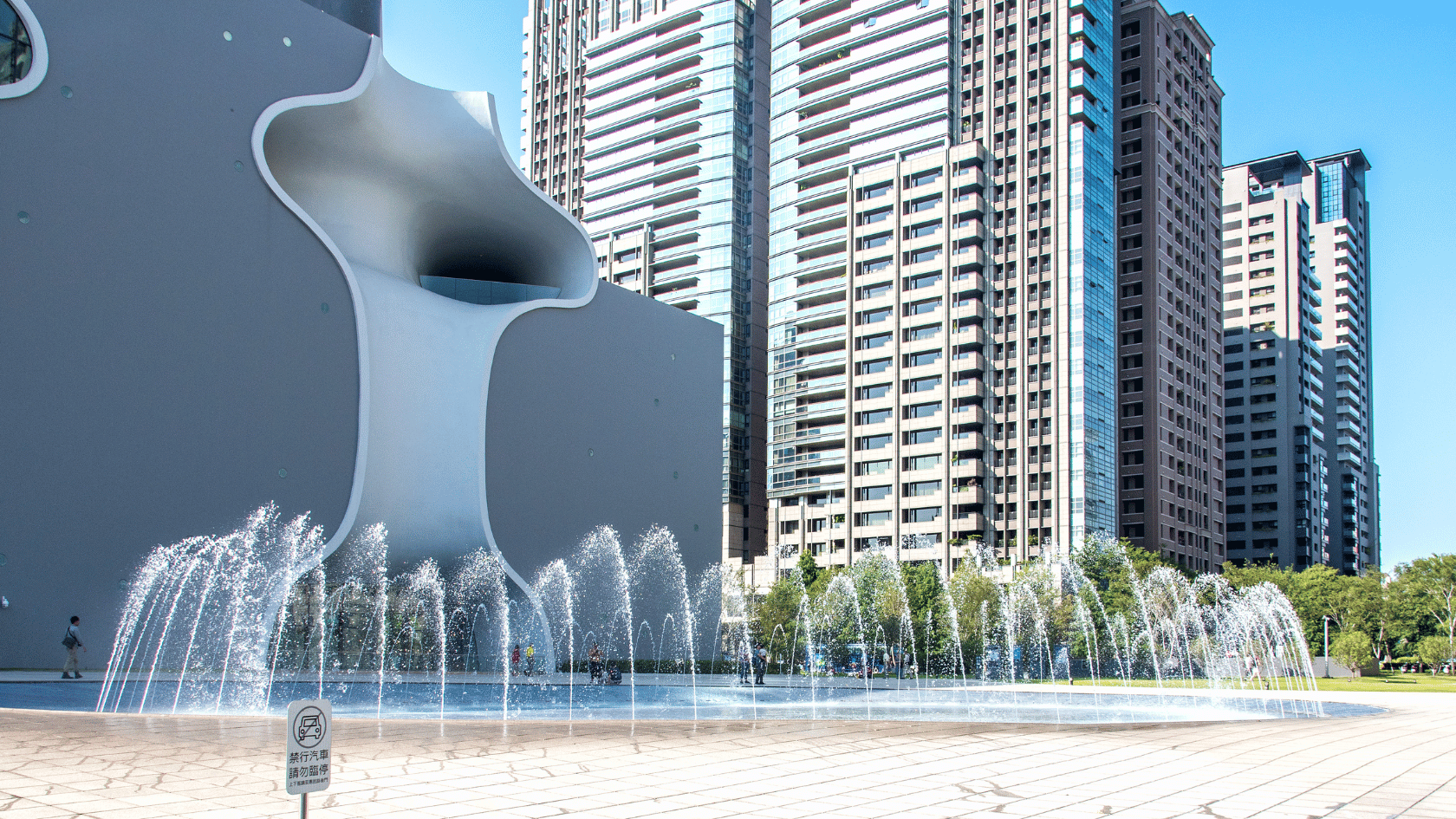 Paid Ads
Paid ads are a type of marketing communication that should be approached cautiously. Although they are ace for driving more traffic to your site, they can quickly become expensive. Unlike organic marketing, paid advertising involves working with the free platforms we use to promote our businesses to help our content reach more people. It covers paying for ad space in search or on other websites and promoting posts on social media.
We flex the importance of organic content marketing all day long – because we mean it when we say good copywriting does make all the difference – but paid ads can be worth it. In 2021, US businesses spent 153 billion dollars on paid advertising, reports Neil Patel. That's a lot of money. Patel also reported that 80% of consumers say they are more likely to purchase from companies that run personalised ads, a handy feature of paid advertising. In the same survey, another 90% of people say that paid ads influence their purchasing decisions greatly.
Paid advertising can give your brand a competitive edge if you get it right. And to do that, you need to understand how paid advertising works and what you can do to make the most of it.
Email marketing
Email is still the number 1 online communication tool. It's one of the oldest tricks in the book (we're talking nearly 40 years old) and one of the most effective. According to Litmus, the return on interest for email marketing is an impressive £36 for every £1 spent. Now that's a great result. Here are five more reasons why you need to prioritise email marketing in your content marketing strategy in 2023:
Yet, email marketing can be difficult to get right, mainly due to the relentless stream of spam emails we all see day in, day out. So how do you get email marketing right?
Firstly, and this may be a no-brainer, post-GDPR, people on your mailing list must have positively opted in. And we mean knowingly and with certainty. Your subscribers have to really want to be there. Once you've got your list, you'll need to offer something of value to your email prospect. This is called your 'lead magnet'. It could be an offer, a giveaway or valuable content. Make it super-specific and super-targeted. You must make a fair exchange, as an email address is an incredible asset, and most people understand that.
When people are on your list, they are at your mercy – so make sure you continue honouring that principle of fair exchange. Sure, you want to sell your goods or services but do so in a way that shows you clearly understand the recipient's needs. We've written an article on how frequently you should email your list for the best impact.
Even when someone is not actively buying, you need to offer value that respects the relationship you've built with them. Your emails should continually provide something worthwhile in an honest and spam-free way. Take our newsletter, for example. We send out a juicy dose of industry insight every Thursday at 11 am. No more or no less. We set an expectation with our newsletter, and with each week's instalment, we must meet that expectation. Take a look for yourself – you can sign up here. You won't regret it.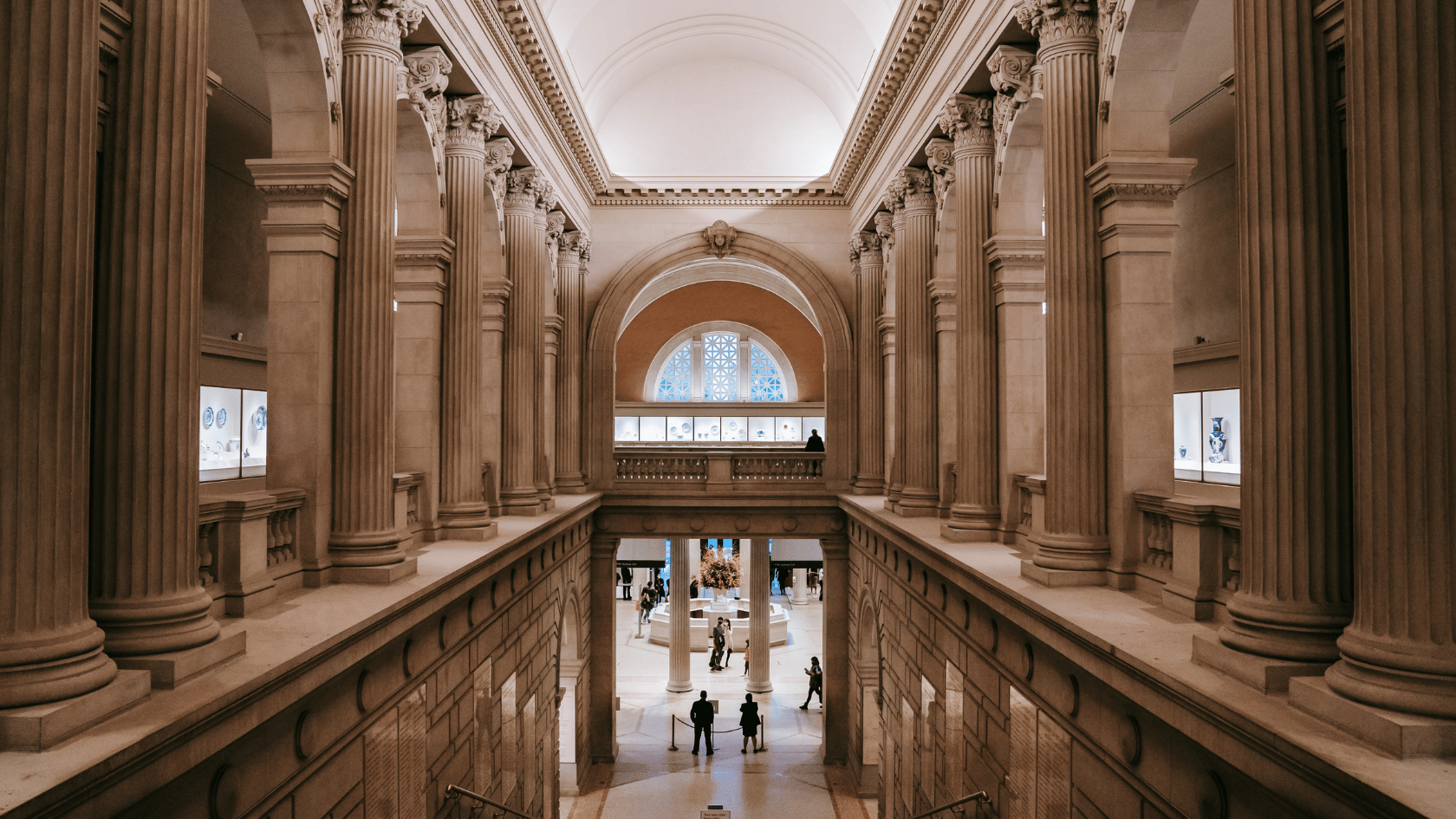 eBooks
Most of the formats we are exploring are free to the reader and readily available without needing to sign up for anything. Often this is called 'open' content. You publish it in its entirety on your blog post or social media channels, and readers can come and go as they please. On the flip side, we have what we content marketers call 'gated' content, whereby people provide contact information on a landing page or post to access the goods behind.
eBooks are a classic example of how brands use 'gated' content to generate more leads by creating interest and widening contacts lists. They are typically 5,000 words+, they are still free, and the pay-off is the creator asking readers to sign up to access this type of content. The reason for this? Information is a valuable currency. We mentioned lead magnets in our point above, and an eBook is a great example. Here are a few things to keep in mind when writing your compelling eBook:
Tailor your content to provide value and address your audience's specific needs.
Maintain a clear and concise writing style to keep readers engaged throughout.
Structure your content logically, using headings, subheadings, and bullet points to enhance readability.
Incorporate relevant images, graphs, or charts to support your message and make the eBook visually appealing.
Ensure that your eBook is well-researched and provides accurate information. Cite credible sources and back up your claims with evidence whenever necessary.
And finally, don't forget to proofread and edit your work to eliminate errors or inconsistencies.
Printed advertising
Direct mail – the actual envelope and paper kind – is still alive and well. There are two types of sales letters: appealing ones, that make a genuine personal connection to the reader; and appalling ones that make an unprovoked assault on the reader. To craft correspondence that catches the eye and compels readers to react – it has to address the customer's needs, not the business's prowess.
When writing a sales letter, always put yourself in the mind of the customer, who will think, "What's in it for me?" Effective sales letters look to elicit an emotional response in the reader. Spend time understanding what motivates your customer and make a direct appeal to that. Figures from the Data and Marketing Association show that digital channels get a 2% response rate on average. Whereas direct mail response rates are higher at:
1% for house lists (permissions-based lists that brands compile, such as current or past customers)
9% for prospect lists (compiled by third parties)
Response rates can increase to 35% when you effectively combine direct mail with your email marketing efforts, according to IWCO Direct.
But does anyone print brochures anymore? Of course. In fact, with the relentless information overload presented by working and socialising online, it can feel more 'real' to receive a printed brochure. But remember – for a corporate brochure to make an impact, rather than gather dust on the reception coffee table or be filed directly in the bin, it must be written for the reader, not the business. Printed advertising is a type of marketing communication that is rapidly changing for modern times.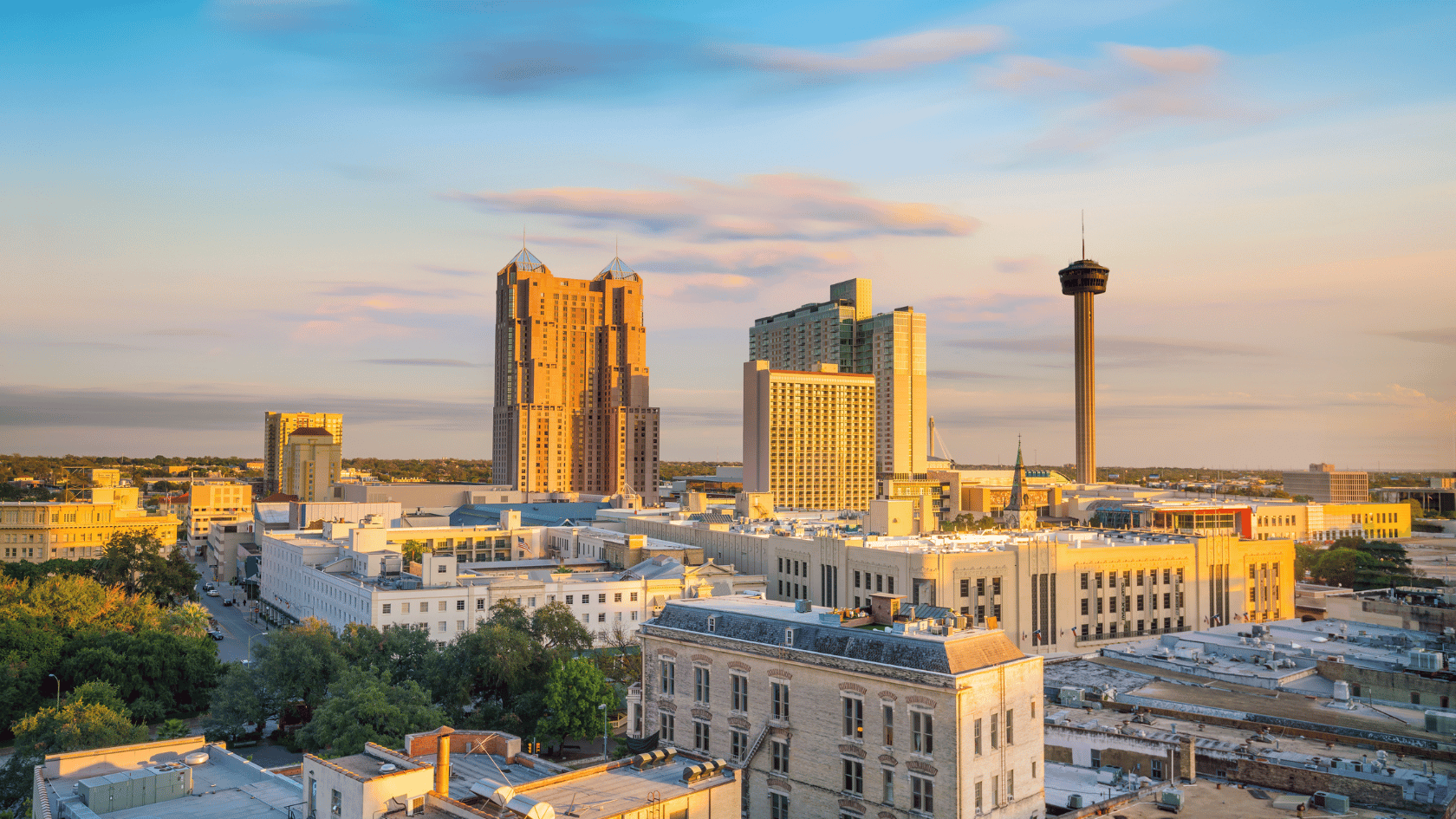 Guest posting
Is guest posting dead? Absolutely not. We wrote a whole blog post on why you need a guest posting strategy. And just as we said there, a good guest blogging strategy can build trust with potential customers, drive traffic to your site, enhance brand awareness and increase the opportunity for high-quality backlinks. It's an integral part of your site's SEO and your brand's reputation.
When it comes to landing guest post opportunities, it's all about building rapport with the target platforms in your niche. Nurture in-person relationships at events, connect with important employees on LinkedIn, and, most importantly, produce great content.
There will be times when sites request payment for hosting guest posts. This is becoming more and more common in the industry. And when we enter this territory, it's less guest posting and more of a promoted feature. A promoted feature is a piece of editorial that is paid for. Generally, it discreetly incorporates relevant sales information within an engaging editorial, with the theory being that it will be read by far more people and generate far more reactions than a standard advertisement.
But for both guest posts and promoted features, the best articles will blend promotional content with editorial in a relevant, newsworthy story aligned with the publication's house style, so the reader barely acknowledges the difference. The host platform will usually have a style guide that helps, but it's up to you as a good copywriter to deliver.
Press releases
Where does the humble press release sit in relation to other, more exciting types of marketing communication? Is it obsolete in our digital world? Absolutely not. Press releases are powerful ways to help brands reach target audiences – offline and online. Using a well-crafted press release to inspire media and industry influencers to share brand stories and get people talking about your good news is still a content marketing staple.
Online PR is also a powerful strategy for securing external links to your site from authority domains and, in turn, improving your search results. The principle is simple: take a newsworthy story (without a good meaty story, a press release has all the appeal of a sausage roll without the sausage) and present it using the time-honoured press release format.
Straying from the confines of this time-honoured structure is a way to guarantee failure. So just this once, keep your bohemian urges in check and play by the rules. Once you've written your press release, what do you do with it? There are several online news distribution platforms, including PRWeb and eReleases. However, if you're serious about PR, start building your own list of publications (online and offline) relevant to your sector.
Good PR is all about building long-term, mutually beneficial relationships with other human beings that happen to work in the media – don't sell that principle short by overselling a story, being too pushy or exploiting trust. Don't be too focused on the immediate story – think of your long-term objectives and the bigger picture for your brand.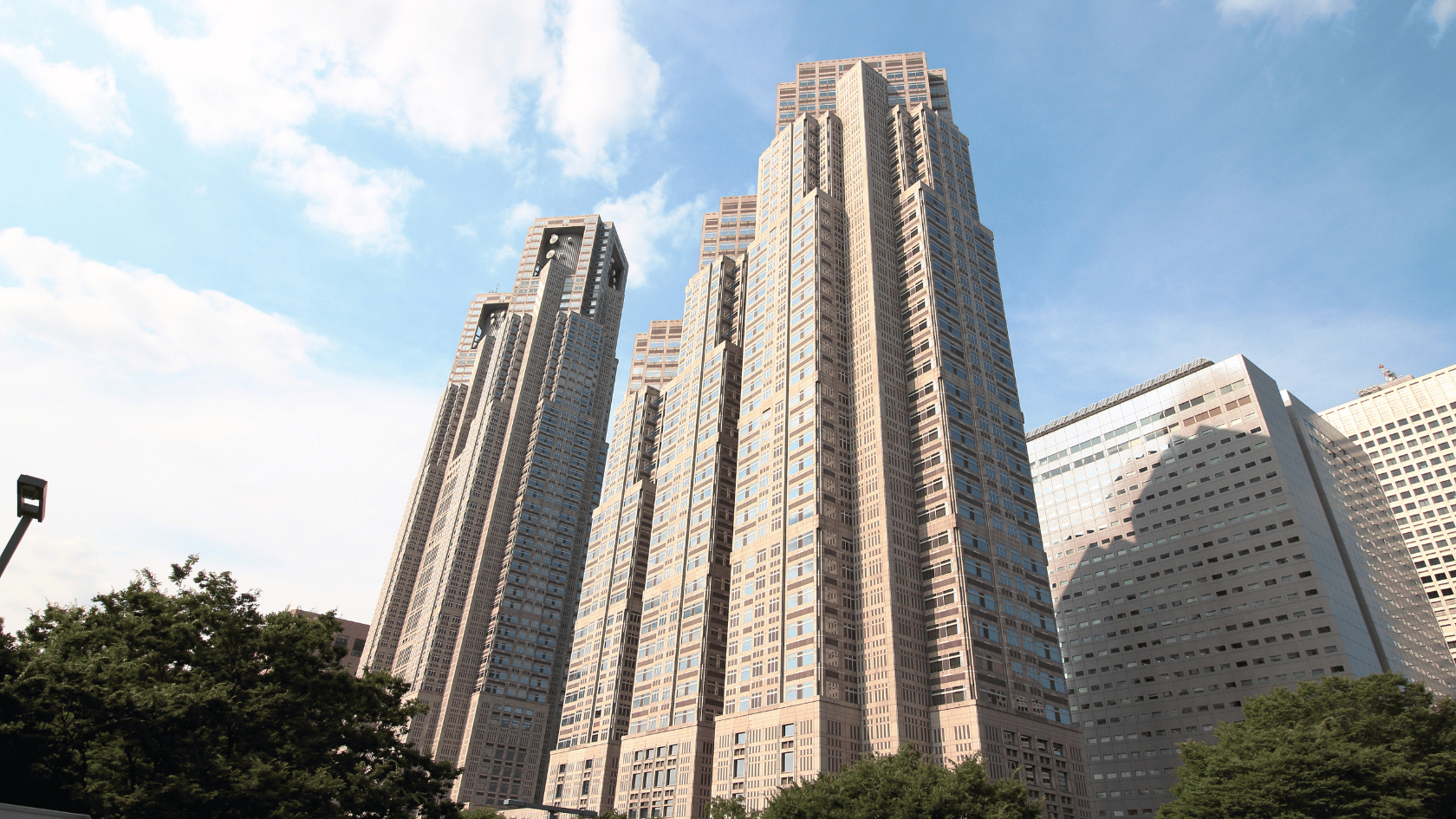 Types of marketing communication: the lowdown
This article briefly introduces different types of marketing communication you could be using in your business. Should you be using them? How do you use them successfully? Those are more significant questions that you need to address within your marketing strategy.
Thinking about these five questions can help you figure this out:
Who do you want to reach?
Why do you want to reach them?
What do you want to achieve?
How does content can help you do this?
Who is going to write this?
A one-page plan should be enough. Once you've got this in place, a content calendar will help you plan your use of each format.
Need a helping hand with your content marketing?
If you're a business owner or marketing manager who wants to take your content marketing to the next level, we've got your back. Our team has been crafting compelling copy since before the iPhone (yep, we've been around for a while!), and we know a thing or two about how to make it resonate with audiences and drive results. We won't subject you to robotic copy (or AI-generated copy, on that note), and we won't send you to sleep with words with no value.
Feel free to get in touch with us to discuss your copywriting needs. We'd love to help!