Ladbrokes: Weekly email copywriting for the betting giant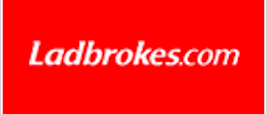 We've worked with several online gaming companies, including (through our search agency clients) some of the biggest online casino and sports betting providers. Email is an important marketing tool for Ladbrokes and we write weekly email newsletters to prompt customer activation in the Far East.
"Our deadlines were incredibly tight, but Big Star's expertise in CRM communications, plus a lot of midnight oil, ensured a turnaround in record time. They understand our needs and produce excellent content with a firm focus on our business markets. We are absolutely delighted." Brian Ng, Territory Manager, Far East
English Riviera: 300+ pages of high quality SEO copywriting

EnglishRiviera.co.uk has been one of our main projects for Summer 2011 and we're very pleased with the results.
Not only was it a very large project in terms of the number of pages but it required a total rethink of the existing tone of voice and the need to incorporate several "attack brands" throughout the copy without losing any of the detail regarding visitor information on destinations, attractions and accommodation.
"It was really important for us to establish a consistent tone of voice with the new web copywriting and totally rewrite the information on our old website so that it was both search engine friendly and useful to site readers. We couldn't have done it without Big Star Copywriting. They took a complex brief and created a very clear, friendly tone of voice that is perfectly in line with our target users." - Carolyn Custerson, CEO, English Riviera Tourism Company
Kooma: our web copywriting saved 15% on their Adwords spend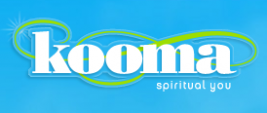 Kooma.co.uk is one of the biggest psychic reading companies in the UK. They approached us to create around 50 pages of original content for a complete re-launch of their UK site, as well as a similar number of pages for their US launch. We also provide 20 blogs a month each for the UK and US site. For the blogs we generate the titles, research and write the content and publish the content to Kooma's CMS.
The results of the new, more relevant content have been dramatic: Kooma immediately saved 15% on their Adwords bill, which will result in thousands of pounds saved every year.
"By professionally writing the content on our website, the greater focus and relevance it has given us means it has paid for itself within the first month." – David Lee, MD, 4D Interactive (Kooma's parent company)
Ecco Shoes: Web Copywriting; Product Descriptions; Email Copywriting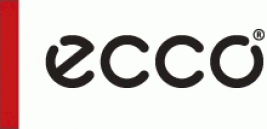 In our ongoing relationship with Ecco Shoes we have written several hundred SEO-friendly product descriptions, as well as copy for email campaigns and Google Adword copy. We took detailed technical information and turned it into accessible, branded copy ready for publication.
Epwin Group: SEO Copywriter
Epwin Group operates over 30 businesses offering windows, doors, conservatories and sealed units, with a combined turnover of £180m. We have worked on six of their websites: Europlas, Evergreen, Quantal, Patiomaster, Superseal and Swish Windows.
"We are really pleased with the outcome of our first two projects with Big Star Copywriting. The Europlas site is ranking exceptionally well with organic SEO and they have already made a profit against the site development costs which is amazing considering it has only been live for a month" – Mike Mardon, Epwin Group.
Sock Shop: Web Copywriting Product Descriptions
We were engaged by Sock Shop in May 2011 to write product descriptions on an ongoing basis. Sock Shop send us physical product to help us write accurate and descriptive copy. We also make sure that the copy is well-optimised.
Visit South Devon: Web Copywriter
Visit South Devon needed over 130 unique pages for a relaunch of their website. We researched and wrote all the copy, covering a diverse range of subjects and ensured each page was optimised for search according to the client's search agency guidelines.
"Big Star were briefed to re-write the entire front end of the new Visit South Devon site which was a pretty major project.   From start to finish, they were extremely professional; style samples for approval, sections delivered against schedule, swift amends where necessary and no creative hissy fits.  We'll definitely use them again." Sue Wiles, General Manager – Visit South Devon
Arena Quantum: SEO copywriter, Blog copywriting, SEO articles
We have worked as an SEO copywriter for Arena Quantum since 2007 and have written content for some of the UK's biggest brands. Our reliability and consistency have made it easy for Arena Quantum to deliver high quality, optimised content for their clients quickly and with a minimum of feedback required.
Mascus are global leaders in used agricultural and construction machinery and vehicles. We write monthly email newsletters, press releases and other web copywriting for communications worldwide. Despite being based in Finland, we've found it easy to communicate through email and phone and get the information we need. We've developed a really good understanding of their business and what they're trying to achieve.
"Big Star Copywriting have been working with Mascus since 2008. Their writing has been a key part of our online press campaign during that period, helping us win press coverage in several high profile online publications both internationally and in our regional territories. More recently they have worked on our email communications, writing regular email newsletters aimed at our advertisers, end users and for internal use, as well as providing web sales copy for the Mascus site. They are a reliable and consistent partner and we look forward to doing business with them on an ongoing basis." Polina Brachov, Communication Manager, Mascus International.
Star Temple: News Feeds; SEO Articles
We provide a daily news story for Star Temple, one of the UK's most respected psychic networks. We've captured the tone of voice and style of content that the client wants so successfully that virtually the only time we communicate is when we send the invoice. It's a great example of how we can make it simple for clients to outsource their content and achieve excellent results without getting hands on.
"Derryck's team at Big Star Copywriting has provided the Star Temple network of global sites with relevant, well-crafted and responsive content that has consistently driven our daily traffic and boosted our membership. Their understanding of our market and willingness to support our business growth plans make Big Star Copywriting a long-term partner of Star Temple." Barney Battles, Star Temple
Freederm (Big Brother campaign): Blog Copywriting
We were engaged by digital agency Bray Leino at very short notice to create the strategy and deliver a blog campaign for Freederm's sponsorship of the final series of Big Brother. The project involved creating blog content focusing on the beauty aspects of Big Brother and promoting that content through engagement with social networking.