An expert content writing service
Powerful words build powerful connections.
We work with brilliant agencies like you to make your clients' websites and blogs better. Our writers know how to win readers over with valuable content, and our experience means we deliver on time, on budget and on brand, every time.
The result? A reliable, quality supply of content that makes your agency and clients look the business.
To find out more about our agency content writing service, fill in the form or give us a call on 01803 865025
Blog & content creation
Provide your clients with a regular, quality stream of content for blogs, social media and email outreach.
Written by sector specialist UK copywriters
Skilfully optimised and formatted for search
Designed to build authority and drive organic traffic
Web copywriting
Expertly written, optimised web content to increase conversions and boost engagement.
Blends seamlessly with your client's brand
Experienced ecommerce copywriters who know how to make products stand out from the crowd
Large volume, short turnaround specialists
Product descriptions
Compelling, convincing product descriptions, category pages and product guides to increase sales and improve ranking
15 years' experience delivering large volumes of product copy quickly and accurately
Authentic, original copy that builds trust and credibility for your ecommerce clients
Flexible delivery scalable to monthly, quarterly, seasonal or annual product catalogue updates
Big Star Copywriting has been a content writing service for search and digital agencies in the UK and internationally since 2005. That's, like, aaaaagggges ago. Back in the stone age of digital marketing. For reference the first iPhone was released in 2007. Imagine us like one of those chimpanzees at the beginning of 2001: A Space Odyssey throwing the bone in the air. Yeah. That's us. Kind of.
Not to blow our own trumpet but we've been a content writing agency almost since the beginning, certainly since before everyone started talking about content marketing, conversion rate optimisation, mobile first and all that shizzle. Back then it was just "SEO copywriting". SEO people just posted articles on directories and got number one on the SERPs virtually within the week. God, if only it were that easy nowadays.
Nearly a decade and a half later, we're still an affordable, reliable option when you need quality copy produced quickly and within your budget.
We know how boring that sounds. And we'll throw our hands up – we're boringly reliable.
How do we sum up the parts of Big Star? The best we've come up with is that we're the Volvo of creative content agencies – we're not flashy, we're not sexy but we'll get you where you want to go safely and without breaking the bank.
"For startups like us, it's important to be able to rely on your copywriters to get it right the first time. The biggest benefit of working with Big Star was the flexibility that comes with being able to rely on their work, ensuring we were always able to stick to our planned timelines."
George Rapley, minicabit.
"They're professional and provide great service. Managed to turn around a large amount of content and met tight deadlines. Would recommend working with them."
Basma Abou Assaf, RBBi Dubai
For anyone thinking about working with Big Star, I'd say: Try Big Star and see better results with the expert writers and great research/technical teams. You will see results and see how other agencies just say they do this (and don't!).
Greg Ibbotson, Marketing Manager, TH March
"Managed to turn around a large amount of content in a very short time frame. Throughout the communication was great. Wouldn't hesitate to use Big Star again in the future."
Rebecca Polding – Project Manager – Present Finder
We have been using Big Star Copywriting since early 2019 and can always rely on them to hit their deadlines. Sometimes we need extremely quick turnaround and they are always happy to oblige. They are extremely flexible and adaptable and willing to listen to our needs and requirements as a business. If you are looking for copywriters that have significant knowledge of best practice for SEO, I would highly recommend Big Star.
David Harvey, Web Operations Manager, New Era Cap Company
"We spoke to Big Star early in our social networking journey and was probably the most useful piece of advice we had received. They were interested, positive and realistic, helping us look at the long game and to use our early experiences as a learning journey. Highly recommend!"
John Woodhouse – Managing Director – Safeguarding Network
"Derryck and team were great to partner with for a large scale SEO copywriting project. He was always responsive to feedback, met deadlines and produced high volumes of great content that met the requirements of my company's brand and tone."
Tiffany Tsui – Product Manager – handy.com
"The Big Star team are quick to understand how we want to communicate deliciousness and add a level of expertise. They know their food. They know their copy. It's a great match."
Meredith Fortescue – Account Manager – Ape Creative
"Used Big Star for new product descriptions. The quality of the writing was extremely high, sticking perfectly to our brief. Would highly recommend if requiring quality content to be produced."
Michael Woodhall – Head Of Content – The Hut Group
"Great service, we have been working with Big Star copywriting for a few months now. They manage to deliver quality, meet tight deadlines and listen to the customer. We would recommend trying."
Victor Tejeda -SEO Manager – Compado GmbH
"Over the past two years, Big Star have helped us deliver a large number of projects for the likes of Qatar Airways and Hertz. Based on the timely and professional manner Derryck and his team have operated in those past two years, I would gladly recommend them to any current or future client of ours."
Andrew Tonks, RBBi
"Big Star supported the re-launch of one of our travel brands with site content. A large volume of content was delivered on time and adhered to our brand guidelines. Strong project management skills were demonstrated. I would recommend Big Star as a supplier for similar projects."
James Barnett, Thomas Cook
"I have used Big Star for a number of years now and their services have become an integral part of our company workflow. There is no doubt our business has grown due to the copywriting and guidance given by Big Star. We are saving money every day on advertising through their expert knowledge of best practice for SEO and PPC. Highly recommended"
Tony White – Owner – Bonners Music
"We engaged Big Star services nearly 3 years ago and they have become an integral part of our company providing guidance and
copywriting for our website and marketing campaigns. This has seen significant improvements in the traffic to our web site and direct contacts with business lead generation. Their knowledge of best practice for SEO and PPC is significant and they continue to play a valuable role in our business development."
Julian Mead – Client Services Director – Inform Communications
"Big Star Copywriting have been helping us with our content strategy and online marketing since 2011. During that time our search results and traffic have improved significantly."
Marc Loud – Director – Park Insurance
Are we the right fit for you?
While others might be dreaming of Innocent wackaging or coming up with controversial ways to sell razor blades, we're busy working on our superfast response times and a spot on content writing service for when you need large volumes of product descriptions, travel destination pages, service pages or blog articles. Effective, quality copy with monotonous regularity and consistency.
Not that we can't do creative but you know what we're driving at.
You get slammed with 500 landing pages for a travel company that you need back within a month: we're there.
You need someone to put together a 5000 word guide on marine insurance: we're there.
You need a team of writers to create 10,000 stationery product descriptions with exacting brand guidelines and precise instructions on keyword placement: we're there.
You need a blog on disability scooters at the last minute because your previous writer let you down: we're there.
You need someone to blue sky a new packaging concept for a wooden laptop? Not so much.
You get the idea. We're a content writing agency you can rely on. So let's be grindingly efficient about this (sorry, we just can't help it) and get to business: want a quote on your project or a free sample? Drop us a line now or call us on 01803 865025
Just don't expect a crazy video pitch like they do at Hubspot. We'll give you a tediously straightforward, plain English response to your enquiry, usually within the hour.
Big Star Copywriting - our content writing service means business
Our content writing services repeatedly exceed our customers' expectations because we've spent the last 15 years ensuring our team is a well-oiled machine that's packed full of world-class talent.
It all starts with your account manager. Every Big Star customer is assigned one, as they're responsible for liaising with all the involved parties, creating a content schedule that reflects your requirements and briefing our roster of experienced writers. If you have any questions or want to discuss your copywriting needs, they're the person to go to.
Our writers are all selected for their ability to accurately respond to briefs, consistently produce high-quality content and adapt their style to your organisation's tone of voice. They're experts in their chosen field and, as long as you're happy with their output, they'll continue to work on your blogs and website, ensuring consistency and making the content creation process that much more efficient.
Our creative content service includes the following features:
All copywriters are native English speakers and SEO-trained
An editorial team that refines and corrects content before delivery
Receive all your copy formatted and ready for publication
A consistent tone of voice across all content types and every channel
Your account manager guarantees easy communication
Flexible amends policy means you're always happy with the end product
We deliver optimised content, including metadata
Contact us to discuss a content package tailored to your clients. Give us a call on
01803 865025 or fill in the form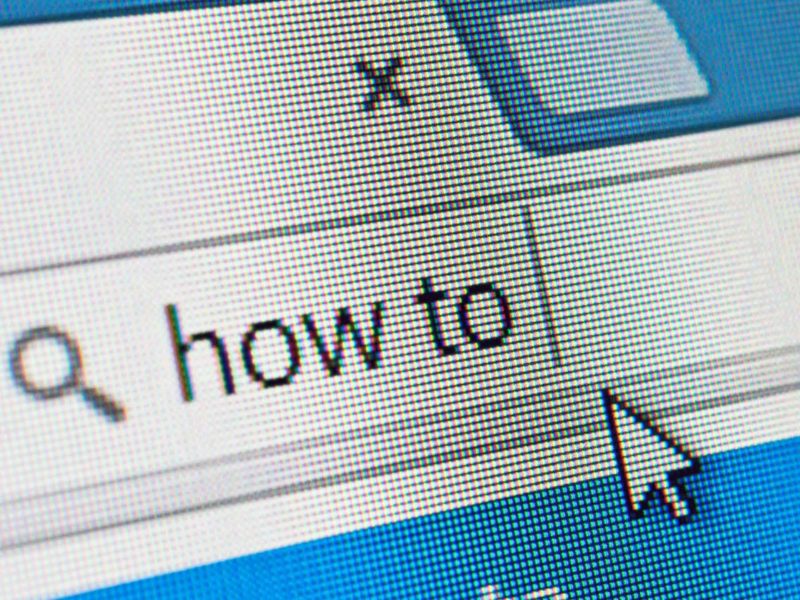 An instructional blog post is one of the most straightforward blog posts to master. And that is because it is your chance to write about something you know how to do well; it's an opportunity to flex your expertise and build your authority in your chosen niche. But even if you know what to say, … Read More